Hendersonville Green Drinks: Climate Change Is Here, Now What Do We Do?
December 13, 2018 @ 5:30 pm

-

7:00 pm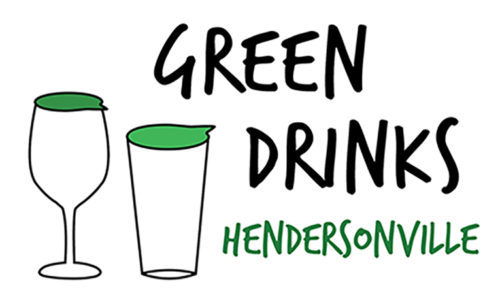 On Thursday, December 13th, Hendersonville Green Drinks welcomes Josh Dorfman, Chief Executive Officer of The Collider. The Collider is a global innovation center that builds data-driven startups to help communities and economies prepare, adapt, and become resilient to climate change. In light of the recent National Climate Assessment released by the White House warning us of the inevitable environmental, social, and economic impacts of climate change, Josh will discuss climate solutions that empower individuals to address these challenges head-on and become more climate resilient.
Josh is an environmental entrepreneur who has built his carer at the intersection of sustainability, technology, and media. Early in his career, Josh created and produced The Lazy Environmentalist, a blog that grew into a book series, TV show, and radio show that helped everyday Americans discover easy ways to live greener lives. He later launched Vine.com, an Amazon e-commerce business specializing in sustainable products and served as the Vice President of Marketing for GoodGuide, a startup that provided shoppers with information to make green, ethical purchases. Josh is a frequent speaker on the role of entrepreneurship and innovation in sustainability at high-profile organizations across the country, such as Google and Yale University. He and his ventures have been profiled by many national media outlets, including the New York Times and Fortune. Josh is also the only guest to have ever ridden a bicycle onto the set of The Martha Stewart Show.
Hendersonville Green Drinks is presented by MountainTrue, Conserving Carolina and Black Bear Coffee. Come to Green Drinks to learn more about current environmental issues, have relevant discussions, and meet with like-minded people. This is a monthly event and everyone is welcome. You don't have to drink at Green Drinks, just come and listen. Black Bear Coffee offers beer, wine, coffee drinks and sodas. A limited food menu will be available. Networking will begin at 5:30, and there presentation will start at 6:00pm.