Volunteer to be a weekly Water Ranger
April 24, 2019 @ 6:00 pm

-

7:00 pm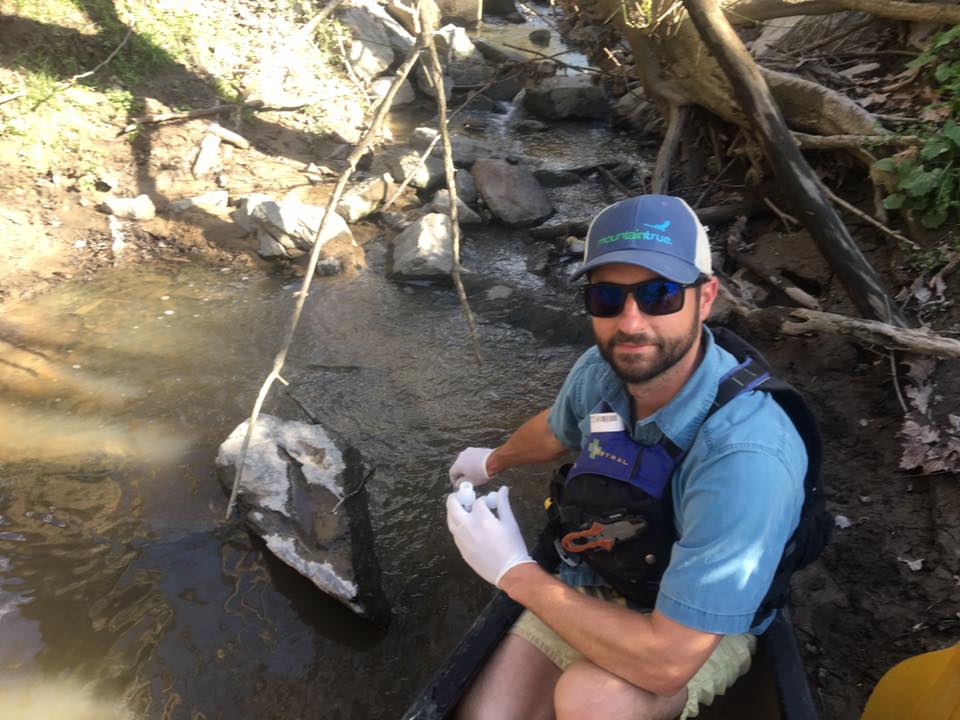 Every summer, the French Broad Riverkeeper team needs help collecting weekly, water samples around our beautiful watershed. Thousands of people float, boat, and swim in our streams everyday, so we want to make sure it's safe for them to enjoy. Sign up here!
As a Water Ranger, you'll go out each Wednesday morning to collect a water sample, drop it off at a community site nearby and then we'll tell the world the results on the Swimguide website. We'll teach you everything you need to know, and give you all the sampling supplies. It's a fun way to get to know parts of the watershed you may never have seen, and a great educational opportunity for all ages. Below are all the sites we need a volunteer to take over. You'll sample the same site each week. The process itself does not take long at all, but it is ideal if you live near where you sample.
We currently need folks at the following sites, but if you live near somewhere where people get into the river, don't hesitate to ask if we can add another site. Here's a link to a map to see where these sites are located.
French Broad at Champion Park
French Broad at Wilson Rd. (Pisgah Forest Access)
French Broad at Penrose: Crab Creek Rd.
French Broad at Lazy Otter Outfitters (Banner Farm Rd)
Mills River Boat Access
Cane Creek at Fletcher Community Park
French Broad at Westfeldt Park
French Broad at Glen Bridge River Park
Swannanoa at Charles D. Owen (or Warren Wilson College)
Swannanoa at Azalea Park
Hominy Creek at Hominy Creek Greenway
French Broad at Craven St. Bridge
Pigeon River at Canton Recreational Park
Nolichucky at the AT
We'll have an orientation session to teach you everything you need to know, and give you all your materials on April 24, 2019 at 6PM at the MountainTrue office (29 N. Market St. #610 Asheville NC 28801).
If you have any questions contact Anna@mountaintrue.org or 828-258-8737 ext 212