Events Search and Views Navigation
July 2020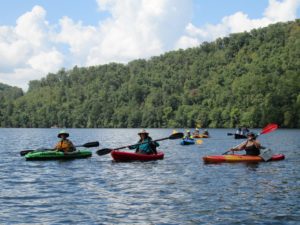 What better way to spend a hot Sunday afternoon than paddling on a beautiful mountain lake? For this 2-hour lake canoe outing, we will paddle Apalachia Lake which has very little private shoreline development and no commercial recreation facilities, making it very peaceful and perfect for paddling. Fishing and swimming are both options along the way, so bring your line if you'd like.
Find out more »
September 2020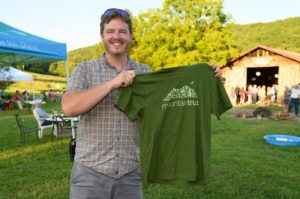 Save the Date! In addition to this year's Annual Gathering in October, we will be hosting a Western Regional Gathering in the western part of our region. We hope that this event can be a place for MountainTrue members from our western region to celebrate our outstanding volunteers and advocates and connect with others who are passionate about protecting our region's forests and rivers and creating healthier communities - without having to make the long drive to Asheville. More information…
Find out more »
November 2020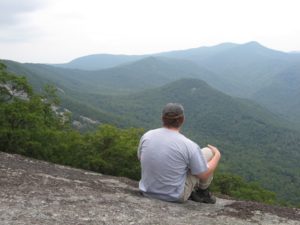 Join us for a hike on the Bartram Trail, one of North Carolina's premier long distance trails. We'll tackle a 4.6-mile lightly trafficked section near Highlands, NC that provides spectacular views into the Tessentee Valley of Macon County. On this stretch we'll summit Jones Knob and Whiterock Mountain. Though these peaks measure well below 5,000 feet in elevation, they are good examples of a spectacular geological feature found in our region: both are plutons, mountains comprised of erosion resistant rock sporting massive open cliff faces.
Find out more »
+ Export Events