Events Search and Views Navigation
November 2020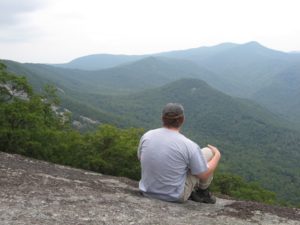 Join us for a hike on the Bartram Trail, one of North Carolina's premier long distance trails. We'll tackle a 4.6-mile lightly trafficked section near Highlands, NC that provides spectacular views into the Tessentee Valley of Macon County. On this stretch we'll summit Jones Knob and Whiterock Mountain. Though these peaks measure well below 5,000 feet in elevation, they are good examples of a spectacular geological feature found in our region: both are plutons, mountains comprised of erosion resistant rock sporting massive open cliff faces.
Find out more »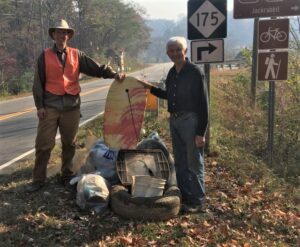 MountainTrue's Western Regional Office will host the 10th Annual Lake Chatuge Shoreline Cleanup, in conjunction with Georgia Rivers Alive! The event will kick off at the Towns County Swim Beach Pavilion at 9:00 AM. After the waivers are signed, volunteers will be assigned to specific areas of the lake to clean up trash. Bags, gloves, coffee and grab-n-go breakfast snacks will be available, but we ask that, due to COVID-19, volunteers not congregate in the pavilion before heading out to their assigned site. We will also not gather for awards after the cleanup; however, your team can still win prizes for your good work! Just be sure to take photos and send them to callie@mountaintrue.org for a chance to win! More details on the categories and prizes will be available at the event.
This year, we are encouraging participants to register by noon on the Friday before the cleanup to make the site assignments easier for event organizers. When registering it is important to verify the number of vehicles, in addition to the number of people in your group, so that we can properly assign people to clean up areas with sufficient parking. We ask that participants do not carpool with others outside of their families. As in prior years, volunteers will leave trash piled up near the entrance to the assigned site for pickup by the big truck toward the end of the event.
Find out more »
+ Export Events