Flying Through the Trees with Navitat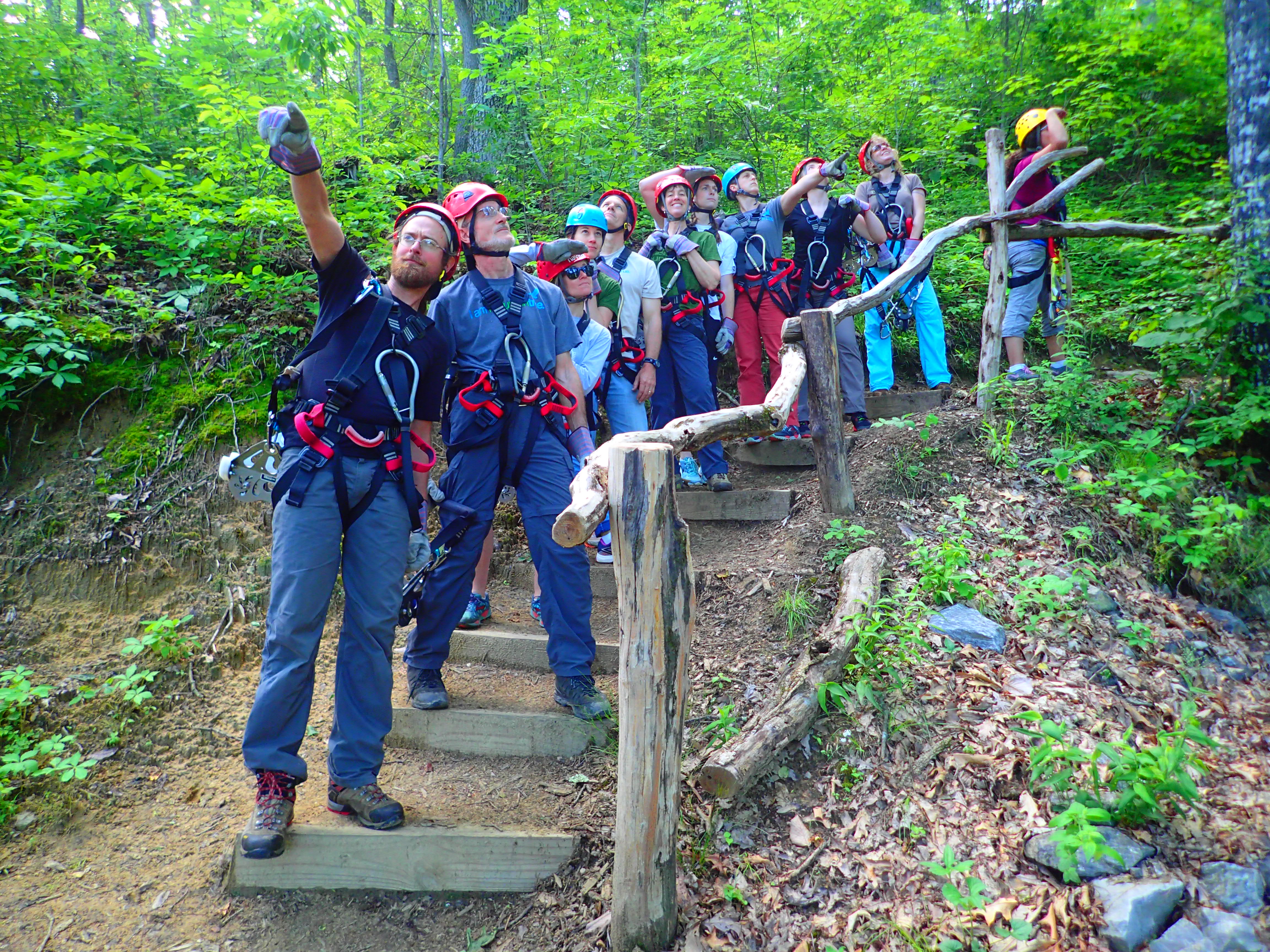 On Friday, May 26, the MountainTrue staff closed the office a little early to embark on an adventure in the trees at Navitat Canopy Adventures. As the guides led the group of MountainTrue staff through the incredible course and sent them (safely) flying from mountain top to mountain top, they also provided the staff with a thorough overview of the local ecology and conservation strategies, which we were thrilled to hear promoted by a like minded company!
MountainTrue loves partnering with local businesses and organizations who are also committed to protecting the beautiful lands of Western North Carolina. MountainTrue's Public Lands Ecologist Bob Gale presented to the Navitat staff on non-native invasive plants, and the importance of treating them responsibly to encourage and maintain growth of North Carolina's important native plants. Through this partnership, we were able to enhance Navitat's already extensive knowledge base on the effects of non-native invasive plants, while Navitat gave MountainTrue staff an unforgettable experience and new perspective of the ecology of the region.  Businesses like Navitat are doing a fantastic job of educating both locals and visitors to Western North Carolina, while giving them an adventurous experience in the trees of Western North Carolina.