Grace Fuchs, AmeriCorps Water Quality Administrator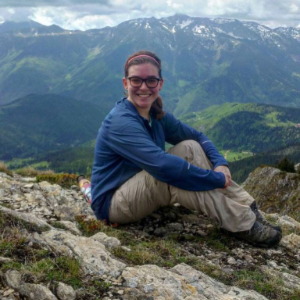 Grace Fuchs is from Delaware, Ohio, and became interested in the environment at a young age by exploring outside, seeing Ohio's myriad of water quality issues firsthand, and discussing environmental justice issues at church. Grace has previously interned with the George Voinovich School, Ohio Environmental Protection Agency, and the National Oceanic and Atmospheric Administration (NOAA). 
Grace recently graduated with a B.A. in Environmental Studies from Ohio University, where she fell in love with Appalachia and completed her thesis work on the social and environmental impacts of fracking in Appalachian Ohio. She believes that working at the intersection of environmental and social issues is an important step to alleviating environmental injustice. 
Grace is excited to be in WNC to explore such a beautiful area and to work with AmeriCorps to address water quality issues specific to this region. In addition to water and the environment, Grace is also passionate about queer rights, dancing, and dogs.