Green Riverkeeper Documents Massive Sediment Pollution from World Equestrian Games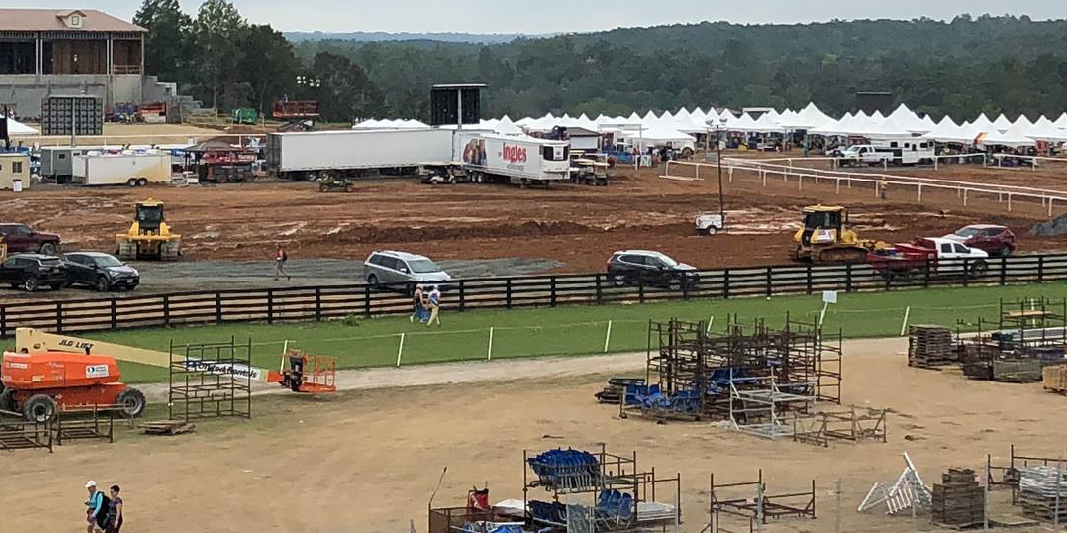 As the World Equestrian Games kicked off, our Green Riverkeeper, Gray Jernigan, travelled to White Oak Creek to sample water for turbidity and sediment levels and found evidence of massive water quality violations at the Tryon International Equestrian Center.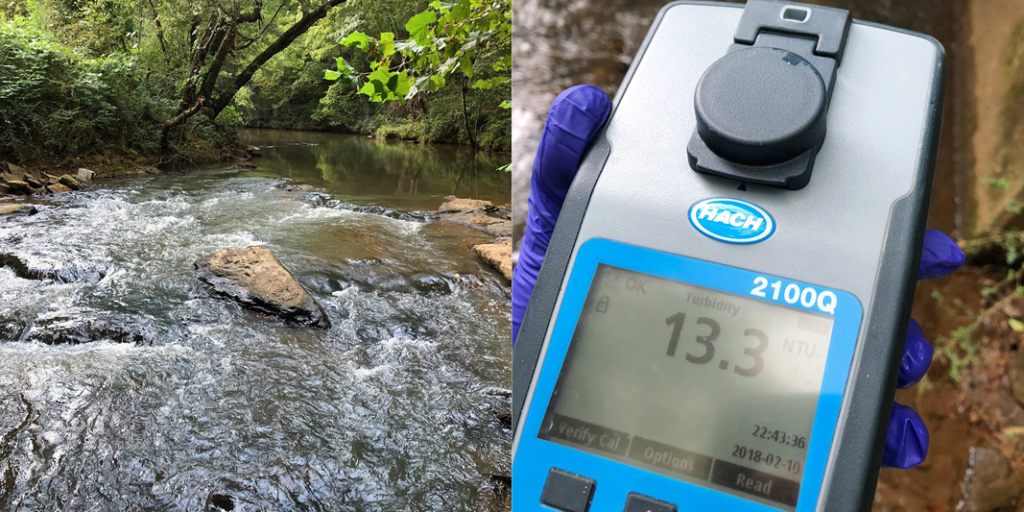 Upstream from the Wold Equestrian Center, Gray's turbidity meter read a relatively clean 13.3 NTU or Nephelometric Turbidity Units – the measure of the concentration of suspended sediment in liquid. The North Carolina sediment standard for water quality is 50 NTU.
Downstream from the Center, Gray's turbidity meter maxed out at 999 NTU!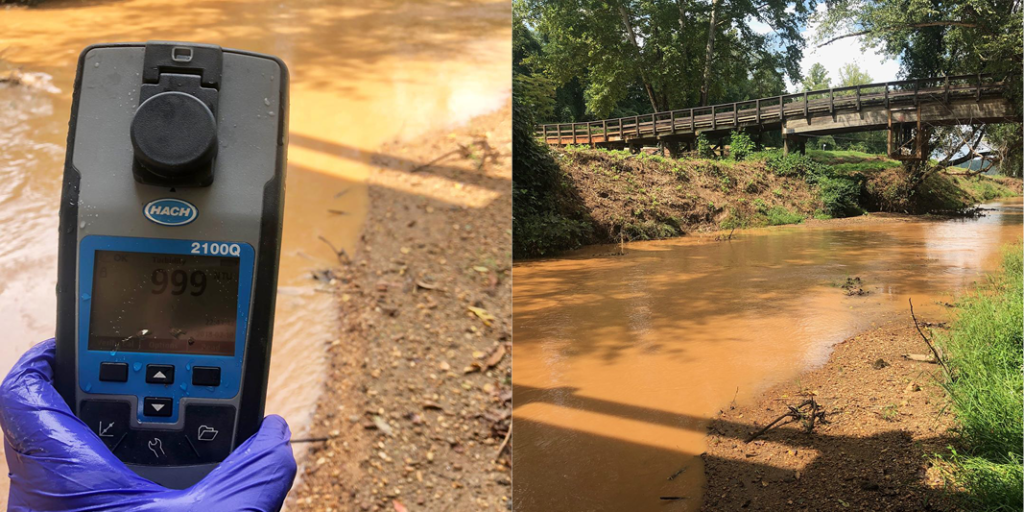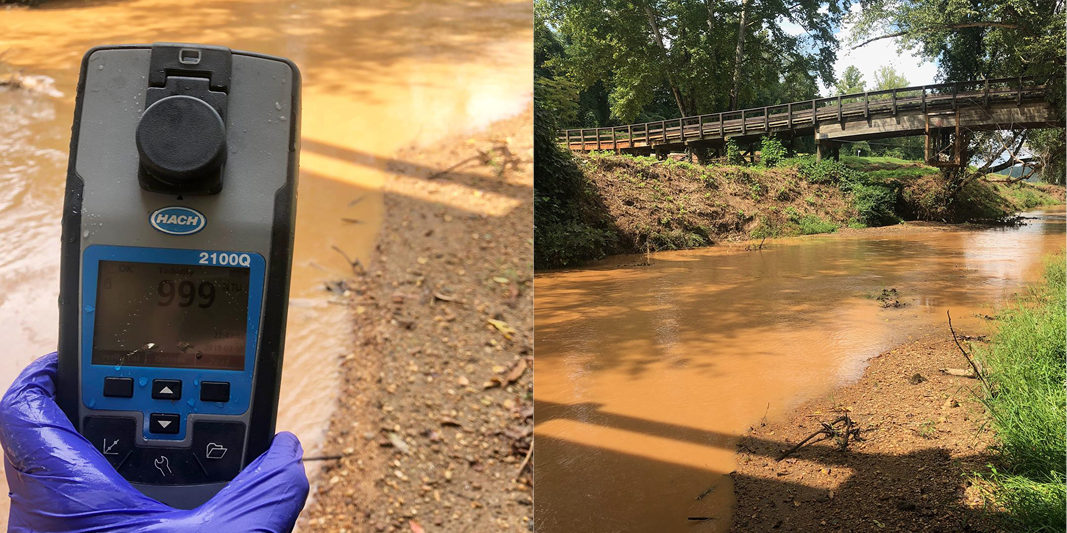 This is irresponsible development and illegal pollution. Sediment runoff from construction or other land-disturbing activities is required to be controlled onsite, and if it isn't it destroys habitat, kills aquatic life and carries along bacteria such as E. coli and other pollutants. We have reported the violations to state officials. We'll keep you updated as we find out more. To follow the Green Riverkeeper, follow him on Instagram or Facebook.