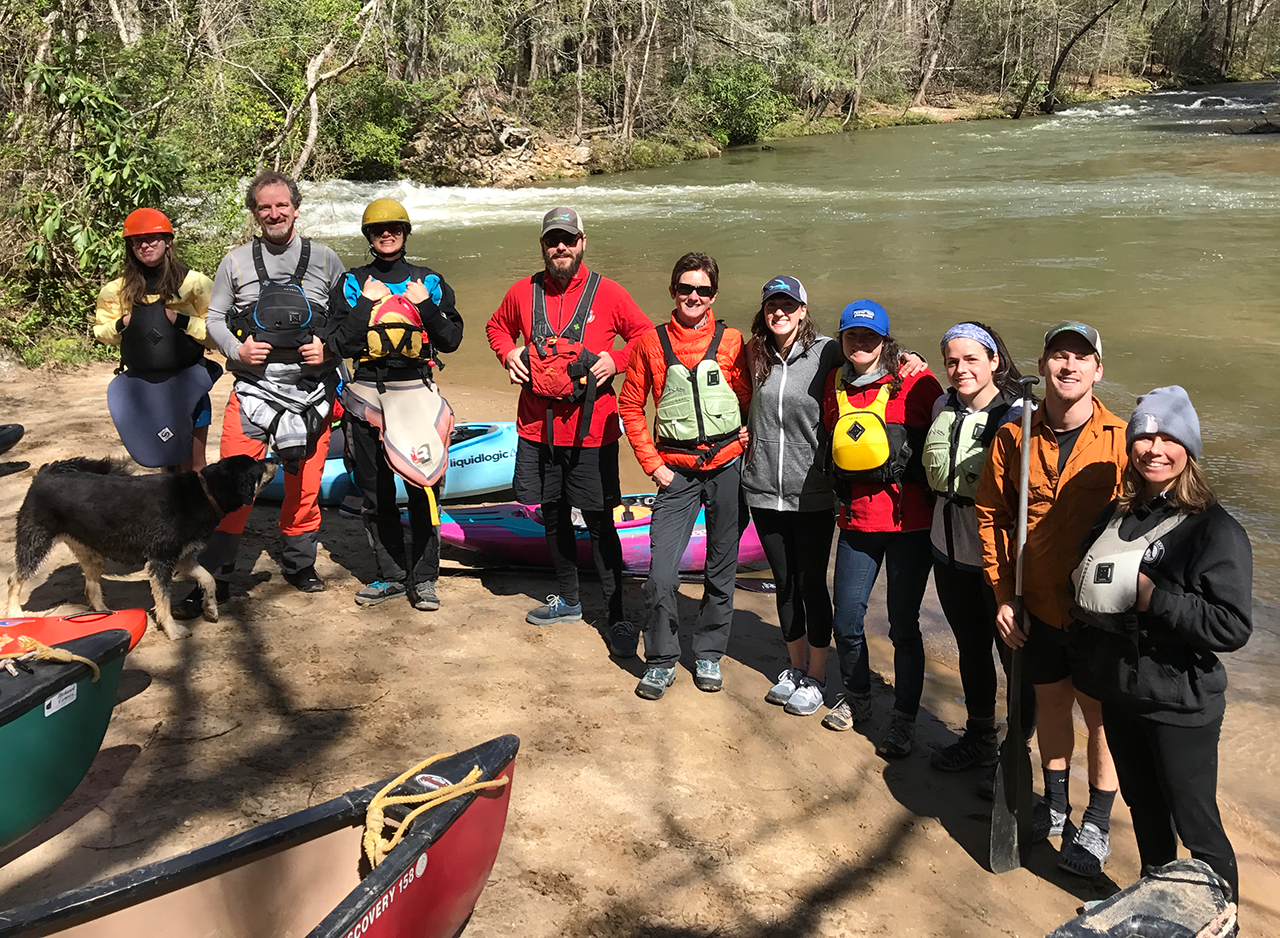 The Green Riverkeeper is the key protector and watchdog of the Green River Basin in Western North Carolina. MountainTrue's Green Riverkeeper Gray Jernigan, who also serves as our Southern Regional Director, fights for safe and healthy waterways for all citizens of the Green River watershed. Gray brings together and empowers local residents and communities to identify pollution sources, advocate for and enforce environmental laws, and participate in restoration projects. The Green Riverkeeper serves the Green River Basin beginning at the headwaters on the eastern slope of DuPont State Recreational Forest and draining southern and eastern Henderson County before flowing across Polk County and joining the Broad River on the border with Rutherford County.
Keep the Green River Clean
You can help keep the Green River Basin healthy and clean by volunteering with one of our river cleanups or other events. If you are interested in volunteering, click the button below or email Gray Jernigan at gray@mountaintrue.org.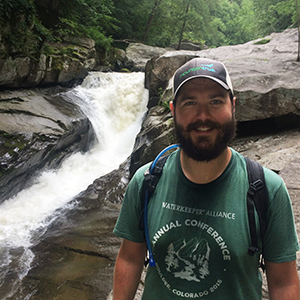 Gray Jernigan
Green Riverkeeper
Gray is MountainTrue's Green Riverkeeper, protecting and advocating for the Green River Basin. He has extensive experience in environmental law, policy and advocacy and fights for swimmable, drinkable, and fishable waters.
Green Riverkeeper Work
The Green Riverkeeper carries out the following programs and initiatives:
VWIN Water Quality Monitoring Program where volunteers take water samples throughout the Green River watershed to ensure that our waterways are clean and healthy.
Recreation/Access: The Green Riverkeeper works with local individuals and groups to improve access to paddling and recreational opportunities on the Green River.
Stormwater management will occur through the Muddy Water Watch program, a citizen-led initiative to reduce the amount of sediment polluting our waterways.
SMIE Biomonitoring Program through which the Green Riverkeeper will be leading workshops and trainings so that citizen scientists can help determine the presence of certain aquatic insects, which are great indicators of river health.
Patroling the watershed for polluting activities and serving as a resource and point of contact for the public on issues related to the Green River.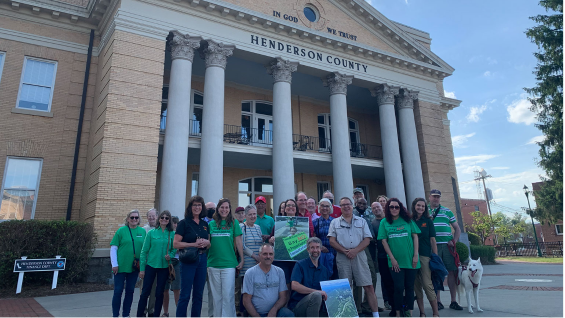 Defeating this proposal meant showing up to community meetings, writing public comments and sitting through hours of County Commission hearings – all because you believed in the power of community organizing. Beyond that, this was the second time our community put in so much time and energy to challenge this proposal, and during a pandemic that was already so stressful for all of us. Thank you for being part of this win.