Have Your Say In How Our Forests Are Managed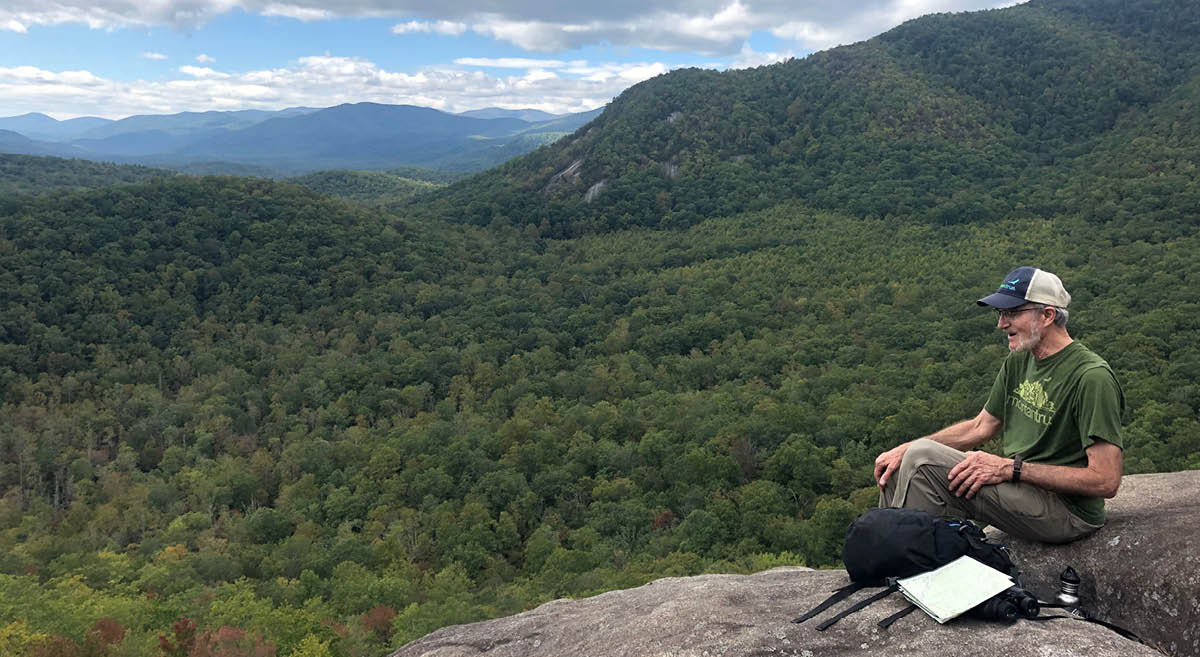 The Forest Service is accepting public comment on the draft forest management plan for all 1.045 million acres of Nantahala and Pisgah National Forests — a plan that will set priorities and protections for the next 15-20 years of these public lands. This current comment period is our last meaningful chance to provide input on how these public lands are managed.
MountainTrue has set up a resource page with analysis of the plan, tips for providing effective comments, and a portal for you to submit comments and make your voice heard at mountaintrue.org/forestplancomment 
These forests belong to all of us. Let's make sure they are managed for the benefit of all forest users, our environment and future generations.
ICYMI: Watch Our Forest Plan Info Session
Nearly one hundred people joined us on the evening of April 7 for our live online info session on the draft forest management plan for the Nantahala-Pisgah National Forests. During the session, our Public Lands Field Biologist Josh Kelly presented MountainTrue's analysis of the draft plan and took questions from the audience. If you missed the webinar, you can watch it on YouTube.
The info session was emceed by MountainTrue Public Engagement Manager Susan Bean, and the Q&A segment was moderated by Western Regional Director Callie Moore. We were fortunate to be joined by Alice Cohen of the U.S. Forest Service, who kicked off the webinar with a brief overview of the forest management planning process. 
Stay tuned for future forest plan info sessions where we'll dive into specific regions and topics such as water quality and recreation infrastructure.