Healthy Forests = Good Fishing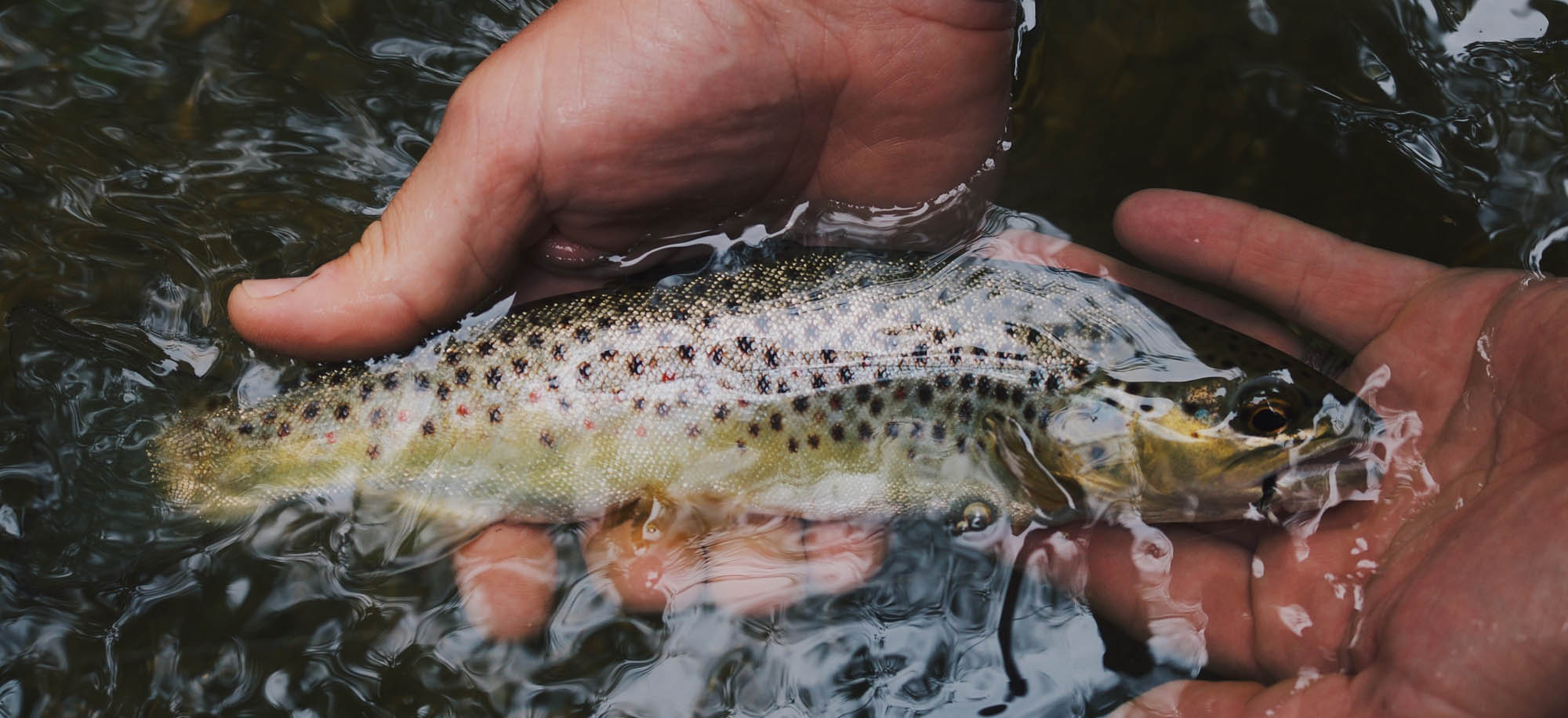 by Fred Mix
I've been an avid fisherman since before I could speak. In fact, I've even got a photo of me holding up a fish I caught from when I was still in diapers. And in all my time fishing, I've never been as concerned about the health of our rivers and streams as I am now.
That's why I support MountainTrue — they help keep our rivers and streams fishable and clean.
One of my favorite fishing spots lies just below the Forest Service's proposed Buck Project timber sale. The exact spot is this fisherman's secret, but it's a beautiful stream designated as an Outstanding Resource Water by the NC Department of Environmental Quality. Buck Creek is one of the largest and most biologically diverse of its type in WNC. It's also the largest tributary of the Nantahala River above the headwaters, where there is no commercial development.
Not long ago, the Forest Service invited me and other stakeholders to tour the Buck Project site and assure us that we had nothing to worry about. They're planning to cut new roads, bury culverts to redirect water and then to take them out when they finish up. While they told me this, all I could think about was all the water and mud that would wash right down the valley into Buck Creek. If they push this project through, our pristine waterway is gone. The Forest Service staff are good people, reasonable and smart, but are dead set on cutting those trees no matter the cost.
When I was younger, we caught a fish and we killed it. We were takers back then. Now I catch and release because I'm more interested in preserving what we have. Unfortunately, the Forest Service is stuck in the taking mode.
You can help protect our Nantahala and Pisgah National Forests by supporting MountainTrue's PublicLands Team. Join as a MountainTrue member today and protect places like Buck Creek – because it's the right thing to do, now and for future generations.
Fred Mix is a life-long Fisherman & MountainTrue supporter. He was born in New Orleans, raised in Atlanta, and has lived most of his life somewhere between Bluffton, SC and the Nantahala Gorge. Fred spent 11 years in the fire service, and has maintained a boat brokerage business for the last 30 years. He is an avid fisherman who volunteers his time and expertise surveying fish populations in Nantahala.
Protect the Places We Share
Have fun with us, learn more about the incredible natural treasures of our region, and make a difference in your community.