Henderson County Big Sweep Hauls 4,400 Lbs of Trash from Local Rivers and Streams
On Saturday, September 10, volunteers banded together to sweep Henderson County of as much garbage as possible! Nine teams of volunteers were formed including Mills River Partnership, Friends of Wash Cree, Trinity Presbyterian Church, Rotary Club, Cub Scout Troop 603, Mud Creek, East Hendersonville High School, Sierra Nevada and more!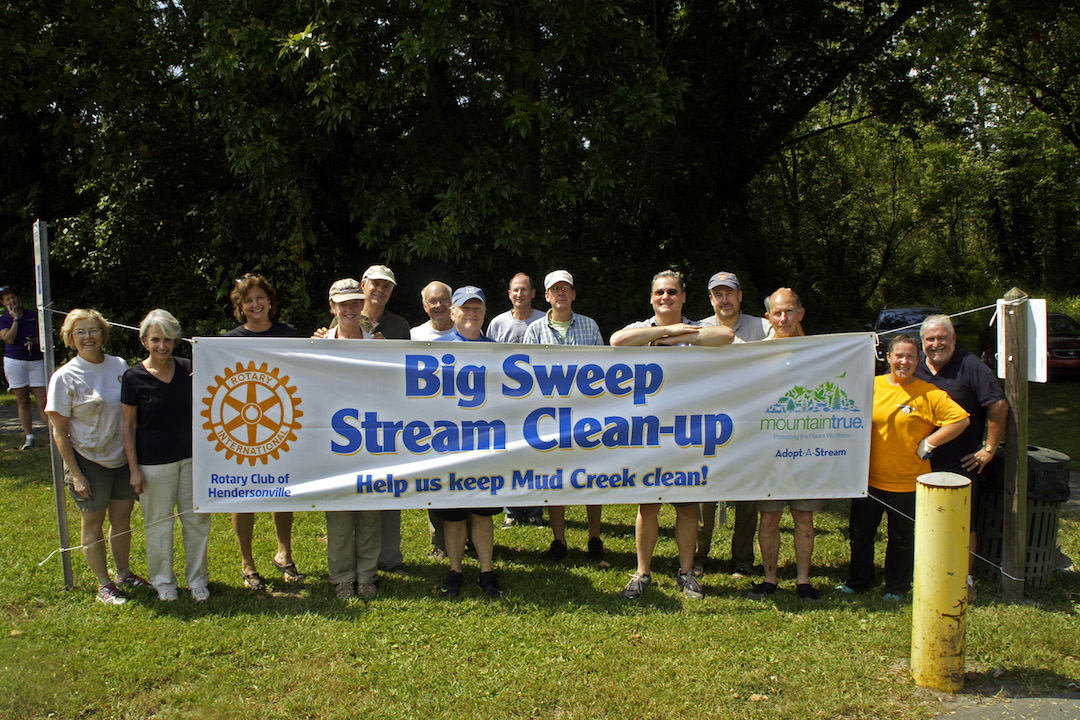 This year's haul far exceeded last year's success. The 2016 Henderson County Big Sweep recruited 63 volunteers who served a total of 169 hours! We swept 11 miles of local rivers, picked up 24 tires, 81 bags of trash for a grand total of approximately 4,400 pounds of trash and recycling. What a successful event!
Don Huneycutt and 13 others from the Rotary Club of Hendersonville cleaned out 2,030 lbs. of debris from just Mud Creek. Under the leadership of Don, their team captain and the Henderson County Big Sweep coordinator for the past two years, they removed car and tractor trailer tires, and other trash that cluttered the waterway.
In 2005, the Rotary club joined the Adopt-A- Stream program, dedicated to improving the conditions of the water sources in our community, and adopted a portion of Mud Creek which runs directly through the town of Hendersonville and can become unsightly with garbage and trash discarded carelessly on its banks and in its waters.
"In the past six years, it has not been unusual for our team to remove up to 2000 lbs of debris from Mud Creek in a four hour period," says Big Sweep team captain, Don Huneycutt. "It takes teamwork and hard work to safely collect all the items from both the creek and the banks and then transfer everything to a central collection point for pickup by the city. Teamwork and hard work also make for a satisfying and fun time"
MountainTrue wants to thank all of the volunteers who gave so much of their time and made this event possible! An important part of calling a region home is taking the time to care for it, and the rivers in Henderson County are better off with 4,400 fewer pounds of garbage floating in them.
Be on the look out for next year's event and join in on the fun!