Kasydi Dunaway, AmeriCorps Outings and Education Coordinator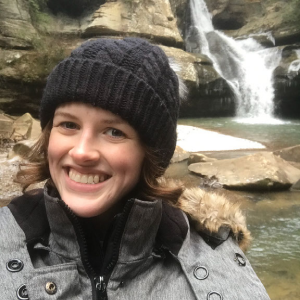 Kasydi serves as MountainTrue's Outings and Education Coordinator, where she is tasked with creating ways to connect communities in our region to their local environment. Kasydi is a recent graduate of Ohio University, where she earned a B.A. in Sociology and discovered her passion for environmental justice and community development. Kasydi believes that providing equal access and opportunity to the natural world is at the very foundation of preventing environmental injustice.
Kasydi found her way to MountainTrue after attending a conference in North Carolina and falling in love with the beautiful Appalachian region. She is looking forward to spending her time here in WNC as a steward of environmental opportunity, and hopes to create an environment where everyone can feel welcome and enjoy what the natural world has to offer. When she's not in the office, Kasydi can be found hiking, gardening and hanging out with her dog Marty.