Katie Breckheimer, Interim Southern Regional Director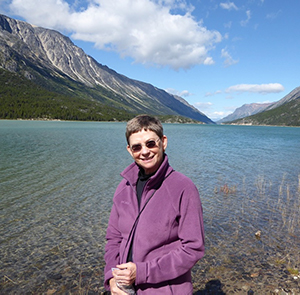 Katie Breckheimer is a long-time environmental activist in Western NC. Most of her career was spent on staff with, or volunteering for, the Environmental and Conservation Organization (ECO) and Carolina Mountain Land Conservancy (now Conserving Carolina), both based in Hendersonville. In 2013 & 14 Katie championed the merger of ECO, the Western NC Alliance, and the Jackson-Macon Conservation Alliance, successfully forming the new non-profit MountainTrue. She joined the Board of Directors in 2015 and served as chair for 2 years. In 2019, Katie was honored with the MountainTrue Esther Cunningham Award — our most prestigious annual award — for her advocacy for green energy, promoting greenways and recycling, and fighting Duke Energy's coal ash pollution.
Her environmental interests include climate change, waste reduction, greenways, and land conservation. Her writing has appeared as columns and opinion pieces in the Hendersonville Times News. Katie and her husband Steve live in Saluda in their owner-designed and owner-built solar home with extensive organic gardens.