Live Staking Plant-n-Paddles All Winter!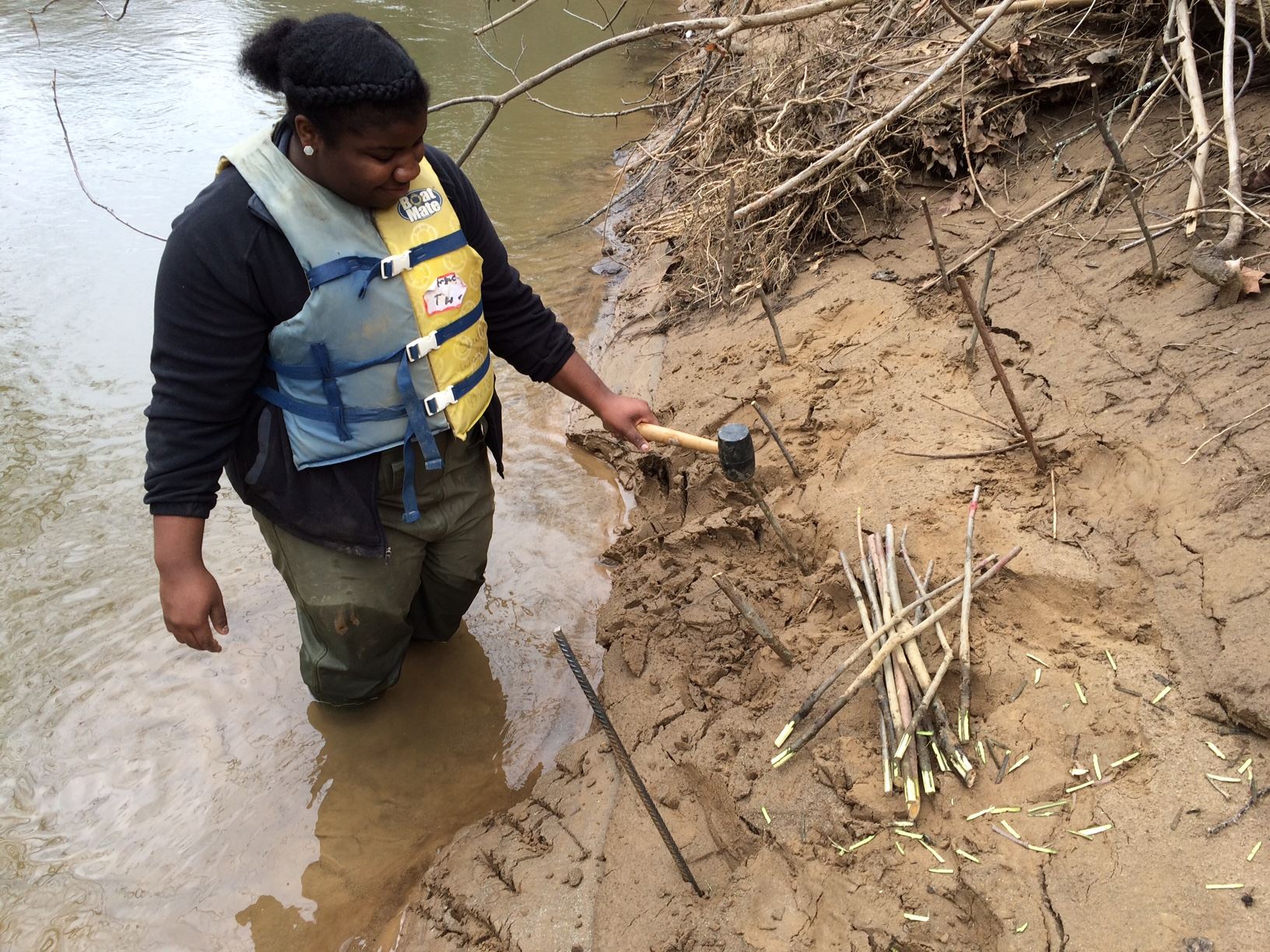 Looking for a way to stay outdoors and involved this winter? Look no further than our Plant-n-Paddle Live Staking Volunteer Days!
The French Broad Riverkeeper and MountainTrue are combating sediment erosion in our local waterways. Sediment is a major polluter in our river basin, clogging fish and aquatic habitats, increasing water temperatures, and transporting toxic substances. We are helping to reduce the amount of sediment that flows into our rivers by planting live-stakes along eroding riverbanks. These stakes will grow into trees that will stabilize the sides of the rivers and creeks where we plant them, and will reduce the overall amount of sediment getting into the river.
Last year, we were able to live stake 12 miles of stream and river banks, but we hope to increase that this year.
We'll have Plant-n-Paddle Events once or twice per week through March, so there are plenty of dates and opportunities for you to get involved and help us prevent sediment pollution in our local waterways!
If you'd like more information, check our our event page and link to sign up for a day of paddling and live staking!