March 7: Adopt-a-Stream Training
Date: March 7
Time: 10 a.m. to 2 p.m.
Location: Mountain True Southern Regional Office located at 611 N. Church Street, Suite 101 Hendersonville
Cost: FREE. (Donations are gladly accepted to help cover costs of printed materials.)
Registration Deadline: March 3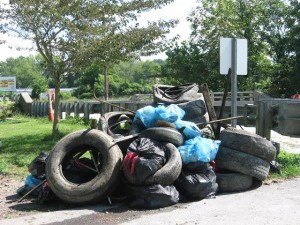 MountainTrue's Southern Regional office will host a hands-on Adopt-A-Stream Workshop. Learn about a community-based monitoring program where you will receive both classroom and field experience for identifying stream health and water quality issues. Through regular monitoring, debris removal, and trash pick-up, individuals or teams help protect the life and health of the streams and adjacent ecosystems. After the training, you'll be able to join an existing Adopt-A-Stream team or start your own to become an environmental steward.
Participants should bring a snack, a water bottle, and appropriate outdoor clothing and rain gear. We will not be getting into the stream, so boots or waders are not necessary. Registration is required by March 3rd. Donations are gladly accepted to help cover costs of printed materials.
_________
March 21: Biological Monitoring (SMIE) Training
Date: March 21
Time: 9 a.m. to 4 p.m.
Location: Blue Ridge Community College in Flat Rock (exact building and room will be emailed to participants as the training approaches)
Cost: $5 suggested donation for new participants to cover materials
Registration Deadline: March 16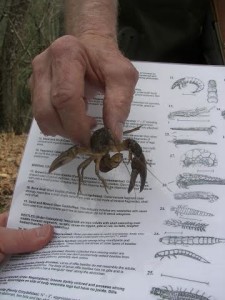 Each April and October, more than 40 MountainTrue volunteers head out to sample 20 sites across Henderson County for aquatic life. These dedicated volunteers look in various stream habitats to find quick crawling predators, spiny turtle mayflies, and a range of other benthic macroinvertebrates, or stream insects. These insects serve as biological indicators of water quality over time as some are more sensitive or tolerant to pollution and changes in the stream channel than others. By sampling the amount and diversity of these insects at each site, MountainTrue is able to use this information combined with data from chemical and physical monitoring programs to paint a bigger picture of what is influencing the overall health of our watersheds.
This training is designed for both new volunteers and as a refresher course for current volunteers. Training covers aquatic insect morphology and identification as well as sampling protocol. The training includes both a lab and field portion so dress appropriately for being outdoors. Attendees should bring boots or waders if available. A $5 suggested donation for new participants to cover printed materials. Registration required by March 16. A schedule for the day and information regarding lunch will be emailed to all registries in the week before the training.
 For more information, please contact Evan Parker at wqa@mountaintrue.org or call (828)698-0385.