Marley Kelly Wins Top 2022 Carson Conservation Scholarship Award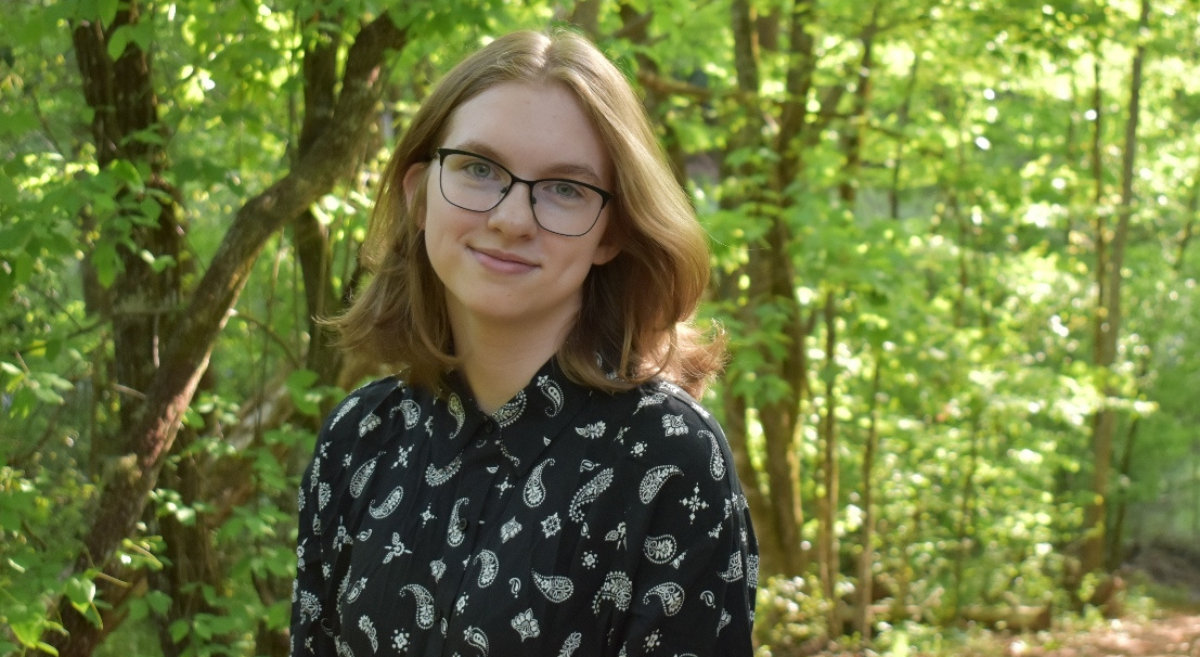 Marley Kelly, the recipient of this year's top Carson Conservation Scholarship award.
This year's top Glenn F. Carson, II Memorial Conservation Scholarship award winner is Clay County resident and 2022 Tri-County Early College graduate, Marlena (Marley) Kelly. Marley is interested in a career in ecology and has been getting a jump start by volunteering with MountainTrue this past winter and spring to remove nonnative invasive plants on the Murphy River Walk & Canoe Trail. Marley is heading to NC State University this fall, where she plans to pursue a Biological Sciences degree with Ecology, Evolution, and Conservation Intent. Her scholarship is $2,000 and is renewable at $1,000 per year for up to three additional years, based on continued eligibility.
In her scholarship application, Marley wrote, "I hope to build sustainable relationships between people and nature so that we can learn to live together and thrive from the benefits of working with the earth. I am not sure yet what my specific career path will look like but I am very passionate about helping the environment and protecting the earth's fascinating animals."
Additional $500 scholarships were awarded to Baylee Parham from Robbinsville High School in Graham County and Lauren Cheeks from Hayesville High School in Clay County. Baylee is planning to attend the University of North Carolina at Charlotte where she will major in Science Education. Lauren will major in Environmental Science at Young Harris College in Young Harris, Georgia.
Originally established in 2014 by the Hiwassee River Watershed Coalition (now MountainTrue's Western Regional Office), the Carson Conservation Scholarship is a memorial to the late Glenn F. Carson, II. At the time of his death, Glenn was the District Conservationist for Cherokee, Clay and Graham counties with the USDA Natural Resources Conservation Service, and was an important leader in the WNC conservation community. He was a graduate of Western Carolina University. 
The Carson Conservation Scholarship assists young people from Cherokee, Clay, and Graham counties who want to pursue higher education in natural resource conservation fields such as agriculture, forestry, environmental science, health or engineering, and wildlife management. To date, $20,500 in scholarship funds have been awarded to 14 students.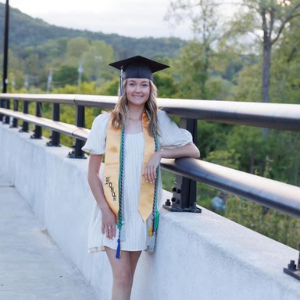 Baylee Parham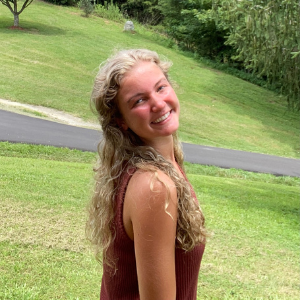 Lauren Cheeks
To support more students through the Carson Conservation Scholarship fund, make a donation at mountaintrue.org/join and mark your donation as "In Memory of Glenn F. Carson, II."