Member Spotlight: Meet Lee McCall!
Nov. 8 2017
MountainTrue is excited to introduce you to our new Spotlight Series: a place to highlight the members, volunteers, and communities of faith that inspire us with their dedication to the environment we all call home in Western North Carolina. Our first post is by Regina Goldkuhl, our Water Quality Administrator through AmeriCorps Project Conserve.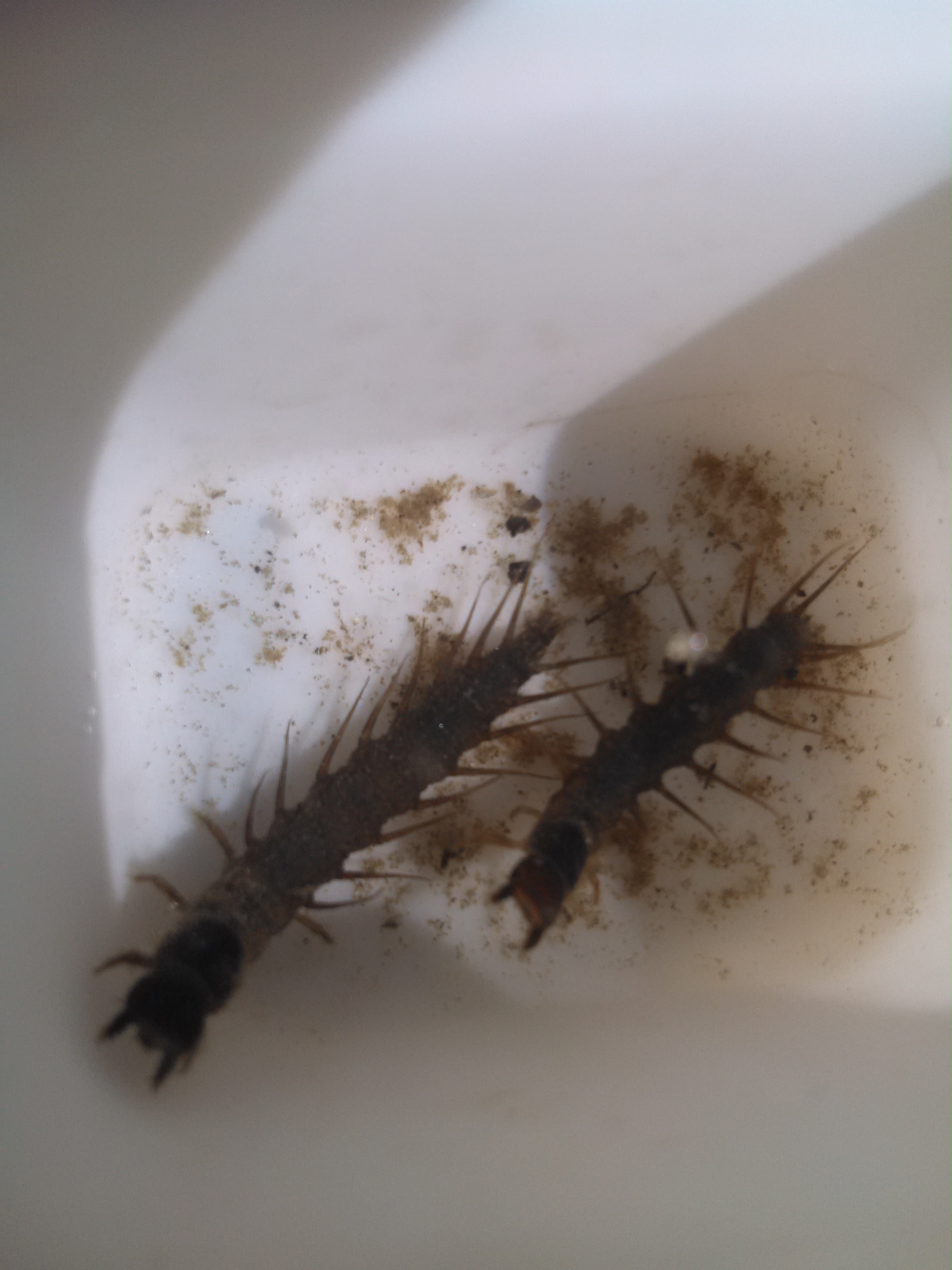 Hellgrammites, some of the tiny aquatic insects Lee and Regina found during stream monitoring.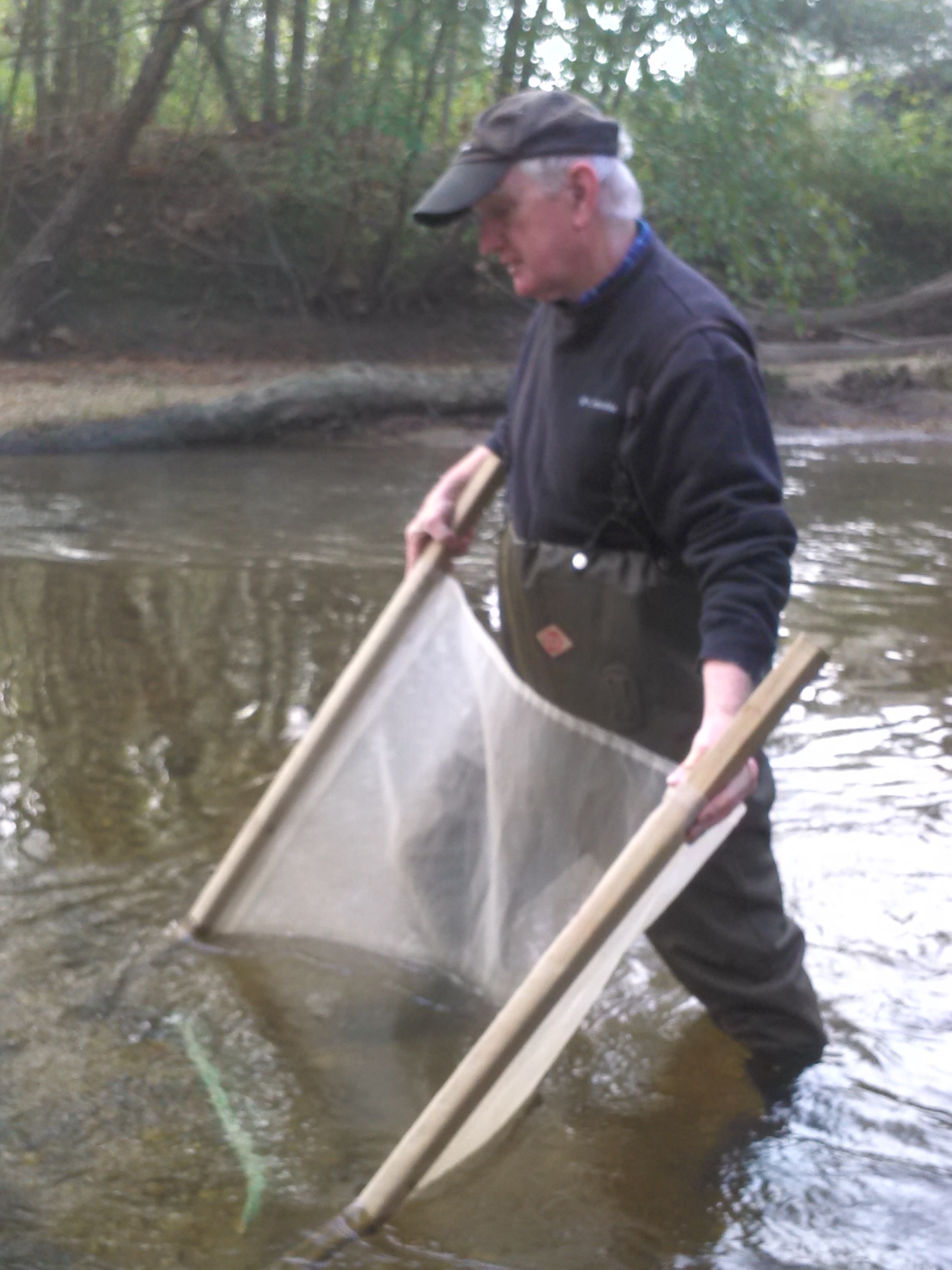 Lee using the kick net in Clear Creek.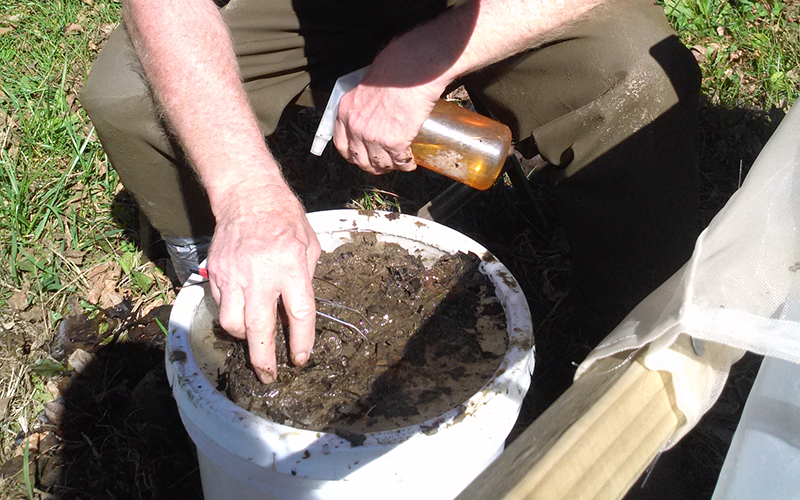 Lee sorting through the leaf pack. 
Lee McCall has been a champion for clean water in Henderson County for more than twelve years, when he first moved to Western North Carolina. In the short time that I've known Lee in my role as MountainTrue's Water Quality Administrator I've been continually impressed with his work ethic and loyalty to our program.
Just yesterday, I had a volunteer cancel the day before we were supposed to monitor Clear Creek. Bio-monitoring for our Stream Monitoring Information Exchange (SMIE) program typically requires at least three people to complete all the sampling protocols, and with one person down it meant it was just Lee and me. I decided to meet him at our scheduled spot and break the news – I really didn't think we'd be able to go out that day. However Lee suggested that we at least visit one of the sites and see where it went from there. We ended up completing both sites by ourselves that day, a full seven hours of work! With three or more people it would have taken half that time, but I didn't hear a single complaint from Lee the entire day. Instead he'd comment on how nice the weather was, even when it began to drizzle periodically.
On top of getting muddy with us on a regular basis, Lee is part of our Headwaters Giving Circle – an invaluable group of members who donate to us every month, providing reliable support to fund the future of our programs. Even though our fall bio-monitoring season has come to a close, I'm sure I'll run into Lee again soon – he tends to show up for other MountainTrue volunteer opportunities too!
Regina Goldkuhl: What drew you to MountainTrue, and what has kept you coming back all these years?
Lee McCall: One of the main things that drew me to the area for retirement was the beauty of the mountains and the many streams, rivers and lakes here. As a retiree, I felt this was a good time in my life to give something back to the community. What could be more appropriate than helping to preserve that which drew me here? Soon after I moved here, an ad in the paper called for volunteers to help with [ECO's] stream monitoring, which was only one day, twice a year, at the time. What better way to get started? Once I began, the people and programs of ECO (later to become Mountain True) were fun, interesting, and worthwhile, so I became involved in many aspects of the water quality program. Volunteering brings me into contact with such a wide range of people who share similar values and definitely contributes to my continuing involvement.
RG: In what ways have you seen your efforts have an impact on our environment and community?
LC: Participating in MountainTrue's educational programs is particularly rewarding, as the students show a genuine interest in understanding what we're doing. Plus, it feels good to see their energy and enthusiasm – just maybe some of that will be directed towards [creating a healthier environment] in the future. The more exposure they see what others are doing to help our environment, the more likely they will recognize that they too can play a part.
It's also reassuring to see that the section of Mud Creek our team has cleaned during the annual Big Sweep cleanup, has had less trash to be hauled out over the last few years. Hopefully this trend will continue.
RG: Do you have any one memory or experience from volunteering with us that you'd like to share?
I think the cumulative experiences have had more of an impact on me than any specific one. MountainTrue covers such a diverse range of programs just within the water quality area that there is always something interesting and rewarding and fun to do.
MountainTrue has been fortunate to participate in the AmeriCorps Project Conserve program. The talent and energy that these young people bring to our programs is contagious, and spills over into the volunteers that work with them.
Though many members of our bio-monitoring team (who identify and quantify bugs in the streams) have volunteered together for years, it's still amazing how excited we get when uncommon critters end up in our kick nets or leaf packs. Helping on worthwhile projects with great people is a reward in itself.