MountainTrue and Asheville Design Center to Merge
MountainTrue is excited to welcome Chris Joyell and the Asheville Design Center to the MountainTrue team. Asheville Design Center (ADC) and MountainTrue have announced their intent to merge in the Fall of 2017.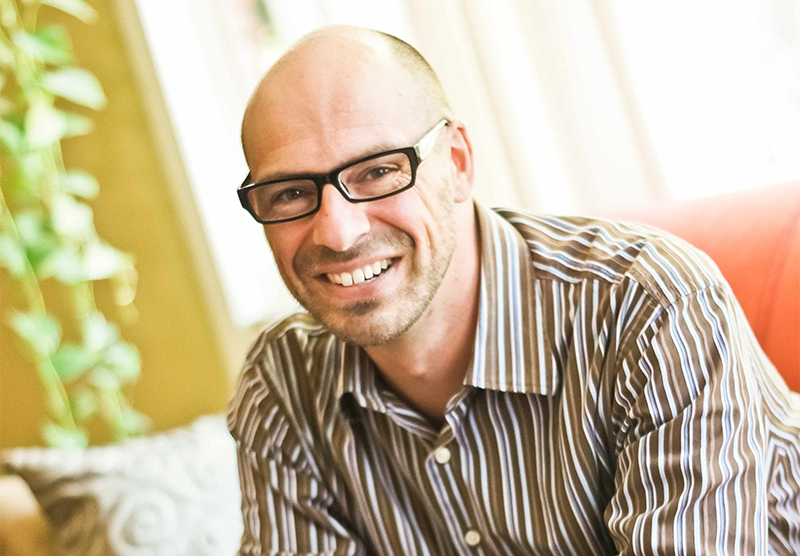 Chris Joyell, executive director of Asheville Design Center.
There is a long history of collaboration and a strong alignment between MountainTrue's land use and transportation work & ADC's community planning work. Merging will strengthen both organizations and help communities across all of Western North Carolina better address their needs through a combination of grassroots organizing, community-driven planning and strategic advocacy.
MountainTrue members will vote on whether to approve the merger at our 2017 Annual Gathering on October 25 at New Belgium Brewing in Asheville. If the merger is approved, Asheville Design Center will retain its name and operate as a program of MountainTrue.
"The merger creates one organization that is better able to pursue a holistic approach to our built and natural environments," explains Chris Joyell, executive director of the Asheville Design Center.
Asheville Design Center is inviting its members and supporters to celebrate the merger with a toast at MountainTrue's upcoming Annual Gathering at New Belgium on October 25 from 6-8 pm. The Annual Gathering is open to all members. Contributing supporters of ADC will receive a complimentary one-year membership to MountainTrue. Click here to RSVP.
"This is a merger that benefits both organizations," explains Carrie Turner, ADC board chair. "ADC will benefit from MountainTrue's larger infrastructure and will be able to expand and develop more impactful programs. "MountainTrue, for its part, will gain ADC's know-how when it comes to helping residents plan for the health of their own communities."
"MountainTrue has the experience and capacity to organize the public in support of the kind of community-driven design planning that ADC is expert at conducting," explains Bob Wagner, co-director of MountainTrue. "By aligning our work, we'll be able to better meet the needs of people throughout WNC."
Collaboration between the Asheville Design Center and MountainTrue goes back to 2009 when the two organizations created Blue Ridge Blueprints — a grassroots planning program to help communities plan for and design their futures while preserving local character and protecting the natural environment. Through Blue Ridge Blueprints, ADC and MountainTrue partnered with residents to develop the Burton Street Community Plan when that neighborhood was threatened by the proposed I-26 Connector.
The Burton Street community had recently overcome issues of crime, poor infrastructure and shifting demographics, and, in 2010, a plan to expand I-26 threatened to impede this progress and displace many long-time residents. At the invitation of the community, ADC and MountainTrue worked with local residents to develop a vision, goals and strategies to achieve those goals. ADC design volunteers conducted numerous surveys and workshops to inform a community plan, while MountainTrue organized the community and helped participants prioritize goals for implementation.
The Burton Street Community Plan helped spur the adoption of the Smith Mill Creek Greenway into the City's greenway master plan and prompted ADC's DesignBuild Studio to construct an outdoor classroom for the Burton St. Community Peace Garden.
This work helped us establish our trajectory when MountainTrue and the ADC worked side-by-side on the I-26 Connector Project to push for a design that minimized the highway's footprint and its impacts on Asheville's neighborhoods, including Burton Street. ADC worked directly with affected communities through a participatory planning process and then offered detailed improvements to the North Carolina Department of Transportation that were supported by the people. MountainTrue subsequently worked with specifically impacted neighborhoods to generate and maintain support for the principles underpinning ADC's proposed highway design.
"We had both strong, consistent public support and good design principles. That gave us credibility and power," says Julie Mayfield, co-director of MountainTrue. "In 2016, we made history when NCDOT selected a variation of ADC's design, Alternative 4B, as the first community-authored highway design ever to be adopted by a state DOT."
These real-world examples of collaboration light the path forward: one organization better able to support more communities across the region in building a better, healthier and cleaner WNC for all.
Media Coverage: