MountainTrue Launches BioBlitz to Crown Champion of Biodiversity in WNC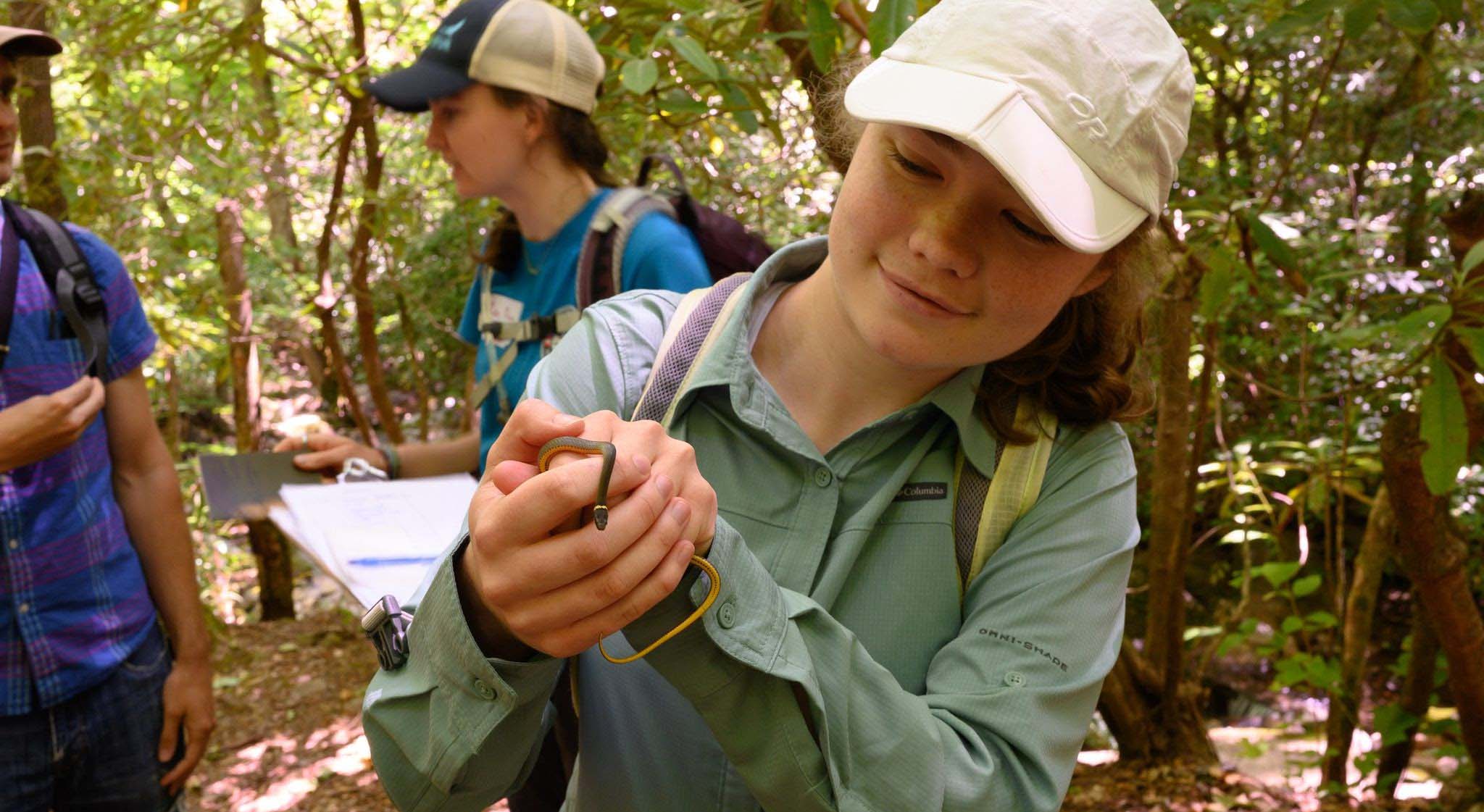 Jackson, Transylvania and Watauga counties, NC – MountainTrue is hosting its annual 2021 BioBlitz as a regional competition to crown the 2021 champion of biodiversity. The competition will take place virtually across three counties from June 5 through June 19, and is a great opportunity for experts and aspiring naturalists to get outside and add to the scientific record by documenting the vast biodiversity of our region.
What: MountainTrue 2021 BioBlitz
Where: Jackson, Transylvania and Watauga counties, NC through the iNaturalist App.
When: June 5-20
The competition kicks off on June 5 on the iNaturalist web and smartphone platform. Scores will be tallied for each county and for individual participants, with prizes and bragging rights for our winners. Prizes will be awarded to individual winners in the following categories: overall best observation, most total observations, most species, most birds, most arthropods (including insects!) and most fungi. We will recognize the County Champion of Biodiversity as the county that receives the most observations of unique species. Additional recognition will go to the county with the most participants and the most observations submitted.
"The MountainTrue 2021 Bioblitz is a great opportunity for people to connect with and learn about the natural world around them," explains MountainTrue Public Lands Biologist Josh Kelly. "This year, by expanding the blitz to three counties and making a game of it, we hope to be able to engage more people and find more species. . We might even find some that have never been recorded in our region."
MountainTrue first took its Bioblitz to iNaturalist in 2020 as a safer alternative during COVID-19. Last year, 97 observers documented over 1,100 unique species. This year, by expanding the blitz from one county to three, MountainTrue hopes to record even more species and make a greater contribution to the scientific record for our region. Tell your friends, neighbors, family, and fellow naturalists and citizen scientists, and get prepared for a BioBlitz like no other!
IMAGE DOWNLOAD: https://drive.google.com/drive/folders/1pT3KrHIgpQK0qlcoSI3DxlxpjsyTMHRd?usp=sharing 
Media Contact: 
Karim Olaechea, MountainTrue Communications Director 
C: 415-535-9004, E: karim@mountaintrue.org