MountainTrue offers to bid on reckless Southside Timber Sale to stop important old-growth forests from being cut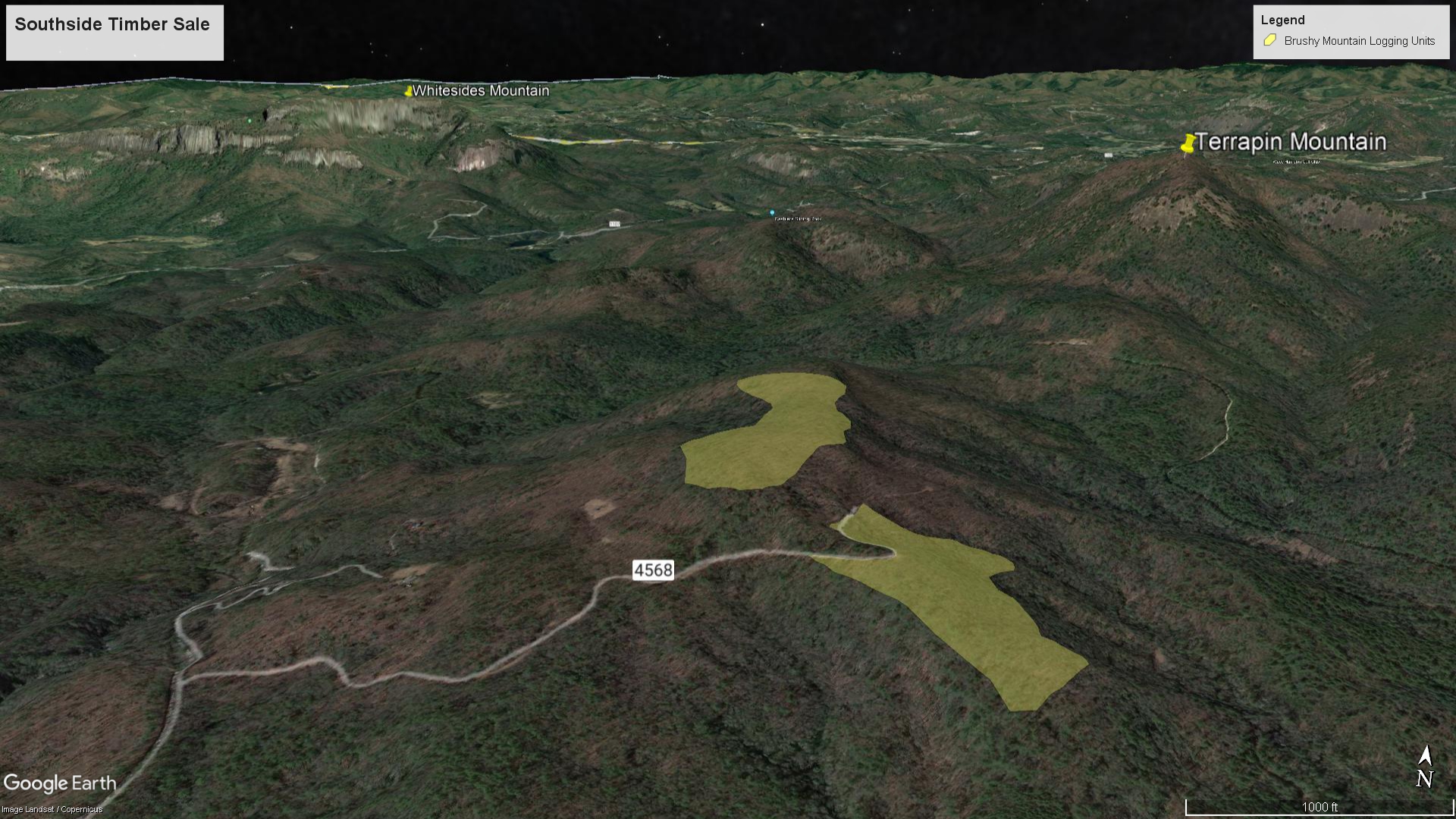 ASHEVILLE, NC — Today, the US Forest Service closed bidding on 98 acres of the Southside Timber Sale (pictured above), which aims to eventually log 300 acres of North Carolina's Nantahala National Forest, including critical tracts of old-growth forests. To stop the logging of old-growth forest, MountainTrue is offering to pay the Forest Service to keep the 37 acres of trees in place and the Forest intact. 
This offer would protect exceptional old-growth forests from unnecessary logging and ensure the Forest Service recoups its investments in this sale. In fact, the Forest Service would make more money by accepting payment from MountainTrue, which is offering to match any offers for the value of the timber. Leaving the forest in place would free the Forest Service from the expense of administering the sale and overseeing roadbuilding and logging activities. 
While the Forest Service typically does not accept payment to keep forests intact, this extraordinary offer is an effort to stop an extraordinarily harmful sale. 
"We are willing to pay the Forest Service in order to save this old-growth forest and the critical habitat that it provides for native species," explains Josh Kelly. "Our bid is both the most environmentally responsible and profitable option for the Forest Service."
The 37 acres targeted by the Southside Timber Sale on Brushy Mountain are incredibly important ecosystems. Old-growth forests are made of trees that have been standing for centuries and hold tremendous amounts of carbon. Cutting these trees releases that carbon – tons of it – into the atmosphere, where it will worsen the impacts of climate change. Keeping these remarkable tracts of forest in the ground is a key step to fighting the climate crisis. 
These forests also provide habitat for what experts recently documented as one of the most important green salamander populations in the state. Cutting these forests threatens this already-imperiled species. In fact, Forest Service leaders have ignored concerns from the agency's own scientists about the impact logging could have on this already-imperiled species.
The Forest Service acknowledges that 17 acres on Brushy Mountain are old-growth and knows about the presence of the critically imperiled Blue Ridge lineage of green salamanders at the site but still insists on cutting this forest. Logging these critical tracts of forest will threaten at-risk species, worsen the impacts of climate change, and do permanent damage to these important ecosystems. USFS leaders should instead preserve these forests for generations by allowing MountainTrue to purchase the carbon rights to the forests for sale at Brushy Mountain in Southside Timber Sale – or by scrapping this misguided project altogether.
Have questions? Email Josh at josh@mountaintrue.org.