MountainTrue's Statement on the Nantahala-Pisgah Forest Plan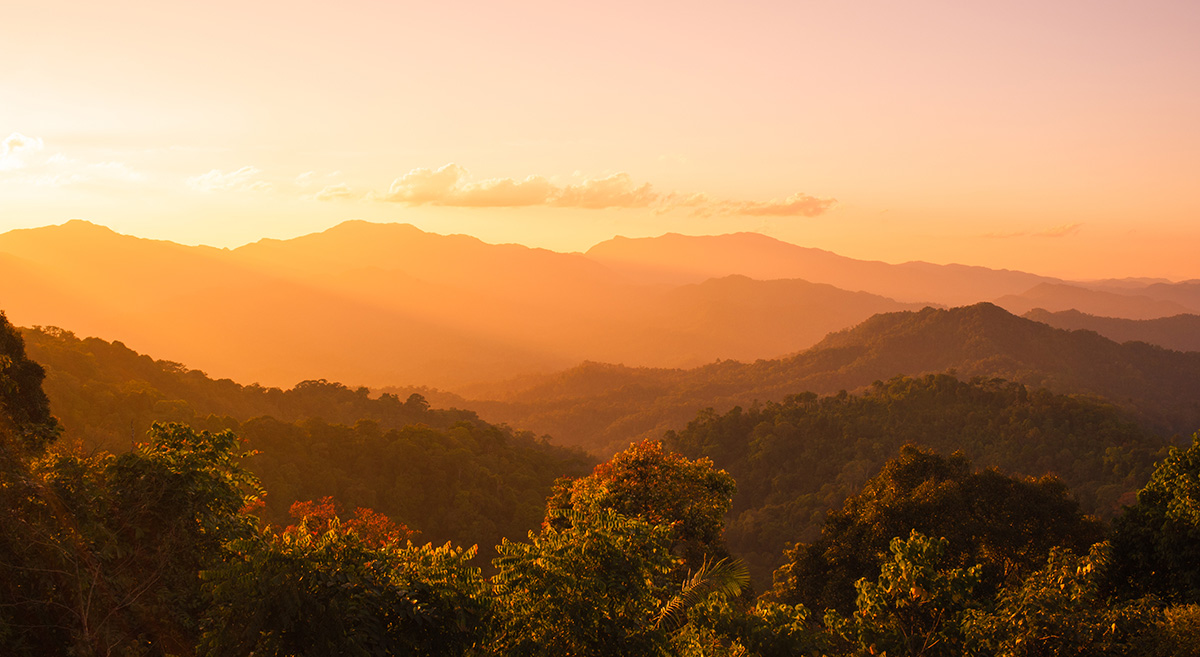 On March 20, after 10 years of public input and planning, the Forest Service will adopt its new management plan for the Nantahala-Pisgah National Forests — a disappointing document that is significantly worse than the current plan and contradicts an executive order issued by President Biden that would protect and expand our nation's old growth forests. 
The new plan does have a few bright spots: the Eastern Band of Cherokee Indians will have more influence over forest management, new recommendations for Wilderness and Wild and Scenic River designations are welcome, and the plan implements more prescribed fire and wildfire protection activities. On other key issues — like tackling our massive road maintenance backlog, developing a plan to maintain and expand our trail networks and recreation infrastructure to meet current user demand, and drafting a monitoring plan to evaluate their own management practices — the Forest Service has failed to deliver, instead putting these critical concerns on the back burner for at least the next three years. 
However, for MountainTrue, the most egregious shortcoming is that the Forest Service has placed significant old-growth forests, rare species habitat, and roadless backcountry into zones that are open to commercial logging. The Forest Service has also relaxed rules to allow ground-based logging on steep, hard-to-reach slopes — where many of our old-growth forests remain.
To be clear, MountainTrue is not against commercial logging, and we're not concerned about the amount of logging permitted by the new forest plan. It's essentially the same amount allowed by the old plan. Regardless of how much logging occurs — whether it's the modest 800 acres annually of today or the eyebrow-raising 3,200-acre annual maximum, what matters most is where logging occurs. MountainTrue has provided detailed maps of existing old-growth communities and filed formal objections, and despite our best efforts, the Forest Service chose to expand the footprint of where logging can occur to 600,000 acres, more than half of the land of the Nantahala-Pisgah National Forest. This includes 100,000 acres of natural heritage areas, roadless areas, and sensitive habitats where we will vigorously oppose any future logging projects. 
It doesn't need to be this way. Logging is a critical part of Western North Carolina's economy and can play an important role in establishing the kinds of wildlife habitat desired by local hunters. Half a million acres can provide more than enough timber harvests and early-successional habitat while still protecting our most treasured natural areas and recreational resources. A detailed blueprint for accomplishing this was provided to the Forest Service by the Nantahala-Pisgah Forest Partnership, a coalition that brought together recreation, conservation, civic, and business interests — including timber and paper industry representatives. 
Instead, the Forest Service devised a forest plan that seems designed to pit user-interest groups against each other by allowing logging in some of our most diverse forests and pristine backcountry areas. The agency also wants the right, as it is pushing through in the Southside Project, to cut existing old-growth forest, even though the Environmental Impact Statement for the planning process discloses that there is a minimum of a 300,000-acre deficit of old-growth on Forest Service Land alone, making it the most under-represented age class in the region compared to the average over the last few millennia. 
To paper over this egregious management strategy, the Forest Service has devised its own "designated old-growth network" which fails to include existing and well-documented old-growth areas and can change significantly from plan to plan. This scheme allows the Forest Service to place relatively young trees in the old-growth network until they are old enough to log profitably decades from now. It also flies in the face of President Biden's executive order 14072 of April 22, 2022, which, in part, seeks to "conserve America's mature and old-growth forests on Federal lands" and directs the Secretary of Agriculture to "define, identify, and complete an inventory of old-growth and mature forests on federal lands […]" That inventory is due this April, and, if done correctly, will include tens of thousands of acres that this Forest Plan leaves open to logging.
According to executive order 14072, it is the policy of the Biden Administration to "manage forests on Federal lands, which include many mature and old-growth forests, to promote their continued health and resilience; retain and enhance carbon storage; conserve biodiversity; mitigate the risk of wildfires; enhance climate resilience; enable subsistence and cultural uses; provide outdoor recreational opportunities; and promote sustainable local economic development." That's a vision of forest management that we wholeheartedly support and that this Forest Plan quite simply fails to accomplish. 
The Forest Service had the chance to unify the public behind a well-balanced Forest Plan. Instead, they sided with more narrowly aligned interests inside and outside the agency and, despite a 10-year planning process, kicked many difficult decisions down the road. But the fight for our forests is far from over. You can count on MountainTrue to continue working to protect the places we share.
For media inquiries, contact: Karim Olaechea, Deputy Director of Strategy & Communications 
Phone: 828-400-0768 | Email: karim@mountaintrue.org