MT Raleigh: Delegation Committee Assignments + Cooper Names New DEQ Sec.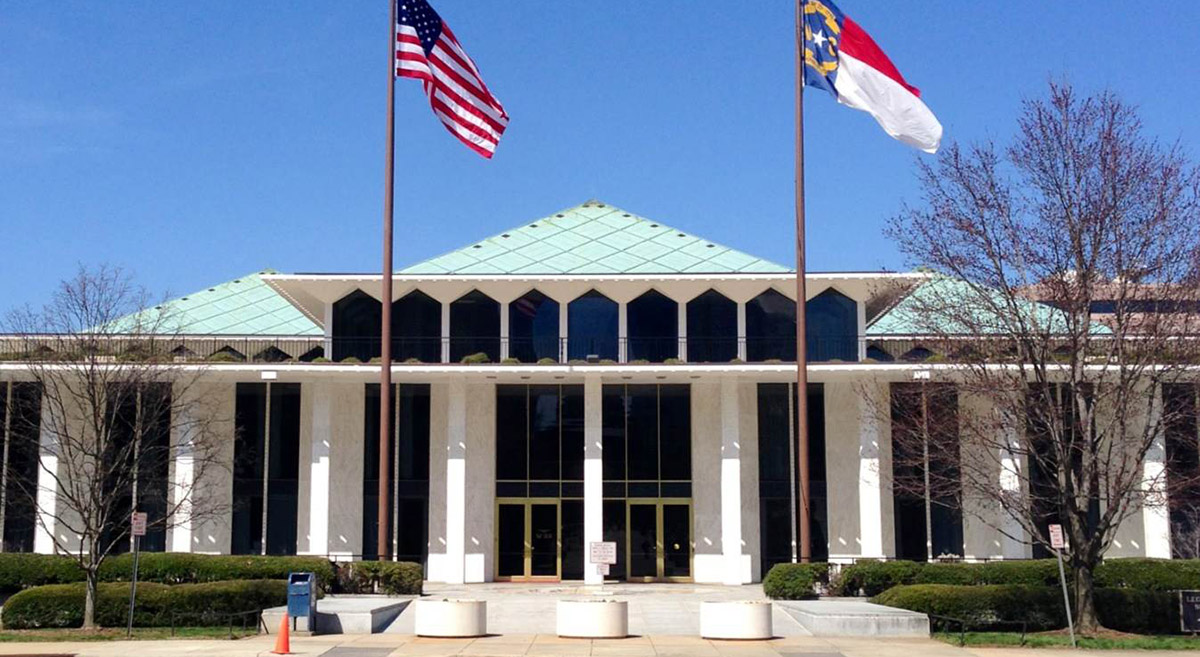 In the North Carolina General Assembly, every legislator's vote counts the same.
But not all legislators are equal.
You don't need to be a political scientist, for example, to know that in a Republican-controlled legislature, most GOP members are going to have more influence than their Democratic colleagues. But beyond party affiliation, seniority and committee assignments can tell you a lot about who can get what done in Raleigh.
So to help you keep track of WNC's delegation, here's a quick rundown on some of our region's most senior members and the gavels they wield among the legislature's several dozen legislative committees.
But first – some good news. Last week Governor Roy Cooper announced that Dionne Delli-Gatti will replace Michael Regan as Secretary of the NC Department of Environmental Quality. Regan is now awaiting Senate approval of his appointment as Administrator of the US Environmental Protection Agency.
Delli-Gatti's selection is welcome news for those of us concerned about clean air and water. A seasoned environmental professional, she most recently served at the Environmental Defense Fund as the Director of Southeast Climate and Energy following six years at the Atlanta EPA Regional office as Congressional and Governmental Liaison. Her environmental experience includes government service at the Ohio EPA and the City of Dallas. Kudos to Gov. Cooper for selecting Delli-Gatti, whose appointment must be confirmed by the North Carolina Senate.
Get the Raleigh Report in you email inbox
The MountainTrue Raleigh Report covers environmental politics and policy, with a focus on the issues that affect Western North Carolina.
Now let's take a look at who is doing what on the environment and other issues among WNC's legislative delegation.
On the environment, the conversation about WNC's delegation has to start with Sen. Chuck Edwards of Henderson County. Now in his third term, Edwards is the senior chair of the Senate Appropriations Committee that oversees all natural resources spending. He also co-chairs the committee that oversees most agriculture and environmental policy in North Carolina. Edwards is a proven leader and champion of several causes benefitting WNC's environment, including being the force behind creating a new state park in Buncombe County and helping MountainTrue with several key clean water initiatives.
For depth and breadth of influence in the legislature, it would be hard to match Sen. Ralph Hise (Madison, McDowell, Mitchell, Polk, Rutherford and Yancey counties). After five terms in office, Hise is one of three co-chairs of the Senate Appropriations Committee, giving him a say in virtually every part of the state's $24 billion budget. Hise's familiarity with health policy and spending also makes him a key voice on health and human services issues.  As chair of the Senate's Redistricting Committee, he will play a central role in redrawing both legislative and Congressional districts this year.
If you have an interest in Western North Carolina public schools and universities, then get to know Senator Deanna Ballard (Alleghany, Ashe, Surry, Watauga and Wilkes counties). While just in her third term, Ballard is now the Senate's key policymaker and appropriator on education – which easily accounts for well over half of the state's annual spending.
With the departure of former Representative Chuck McGrady to retirement and former Rep. Josh Dobson – now North Carolina's Labor Commissioner – WNC's delegation in the state House lost a great deal of influence. The rest of the delegation's lack of commensurate seniority means it will take a few years for the West to beef up its political muscle in the House. In the meantime, Rep. Tim Moffitt (Henderson County) helps lead the House ABC Committee – which oversees alcohol laws. Rep. Mike Clampitt (Haywood, Jackson and Swayne counties) chairs the House Federal Relations and American Indian Affairs Committee, and Rep. Jake Johnson (Henderson, Polk and Transylvania counties) is the co-chair of the House Appropriations Subcommittee on Information Technology.
Among Western North Carolina's other legislators, members with assignments on important environmental committees include Wildlife Vice-Chair, Rep. Brian Turner (Buncombe County), and committee members Reps. Mike Clampitt, Karl Gillespie (Cherokee, Clay, Graham and Macon counties), John Ager (Buncombe County), Mark Pless (Haywood, Madison and Yancey counties) and Jake Johnson; Brian Turner and John Ager both also sit on important environmental and agriculture appropriations and policy committees; Rep. Clampitt is a member of the House Environmental and Agriculture Appropriations Committee; Sen. Julie Mayfield (Buncombe County) is a member of the Senate's Environmental and Agriculture Appropriations Committee. Rep. Pickett is the vice-chair of the House Transportation Committee and Representatives Moffitt and Pless are members of the House Transportation Committee; Senator Julie Mayfield a member of the Senate Transportation Committee.