MT Raleigh Report: First Thoughts on the NC General Assembly Election Results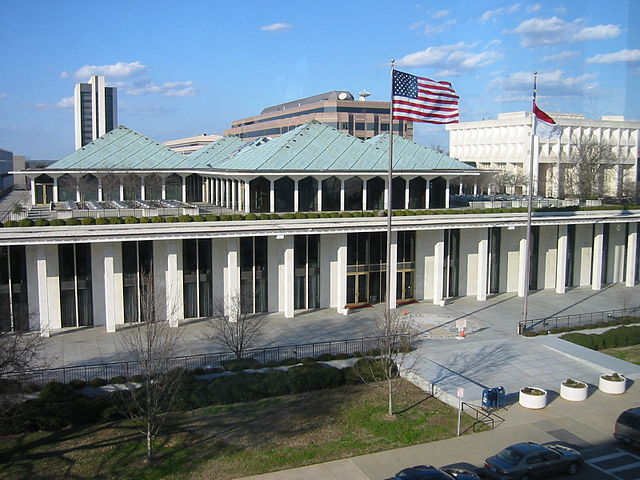 After millions of dollars in campaign spending, a gazillion political ads and much gnashing of teeth (as well as far too many tweets), the balance of power in the next North Carolina General Assembly is clear. At the state level, all of that politicking has landed us, well, right back where we started.
Roy Cooper, a Democrat, was elected Governor for a second term. And despite many pundits' predictions to the contrary, Republicans maintained their control of both the state House and the state Senate – but without the veto-proof majorities they enjoyed in the first two years of Cooper's first term.
So essentially, the elections have given us the same political environment in Raleigh that we've had for the last few years. It's a political arrangement that has produced a good deal of deadlock – on the budget, on Medicaid, and on climate change to name just a few issues – and seems likely to do so again for the next two years.
Unfortunately, the deadlock is likely to get worse. Next year, lawmakers will face a multi-billion dollar shortfall as a result of the pandemic and its impact on the economy. If lawmakers and the Governor could not come to agreement on a budget before the budget crisis, it's hard to imagine how they will come to agreement on the budget cuts and/or revenue increases that will be necessary to deal with billions in red ink.
On a more positive note, several legislators from WNC who have worked with MountainTrue to help us protect our rivers and streams will return to Raleigh. Senator Chuck Edwards of Henderson County, for example, is the chairman of a key appropriations committee and has helped us secure funding for water quality testing, spill response and expanded public river access for paddlers and other recreation enthusiasts. Likewise Senator Deanna Ballard, who represents counties in the Watauga River basin, has helped us protect and expand access to the river. This has included funding for the Wards Mill Dam removal project. We are also grateful for the return of Representatives John Ager, Brian Turner and Susan Fisher, who have been champions for the French Broad Watershed and MountainTrue's legislative agenda.
Elsewhere in WNC, however, Representative Ray Russell of Ashe and Watauga Counties and Representative Joe Sam Queen of Haywood, Jackson and Swain – both solid votes for our region's environment and strong supporters of MountainTrue – were defeated Tuesday.
And of course, we'd be remiss if we didn't mention that MountainTrue's very own Co-Director, Julie Mayfield, is heading to Raleigh in January to represent Buncombe County in the state Senate seat. Julie will fill the seat that was left vacant when former Senator Terry Van Duyn ran for Lieutenant Governor.
That's probably enough campaign talk for now. Look for updates about MountainTrue's legislative agenda soon, but until then thank you, again, for your support of our work in WNC and in Raleigh.
| | | | |
| --- | --- | --- | --- |
| District | Seat Now Held By | Seat Formerly Held By | Counties Represented |
| House 113 | Jake Johnson | Jake Johnson | Henderson, Polk, Transylvania |
| House 114 | Susan C. Fisher | Susan C. Fisher | Buncombe |
| House 115 | John Ager | John Ager | Buncombe |
| House 116 | Brian Turner | Brian Turner | Buncombe |
| House 117 | Tim Moffitt | Chuck McGrady | Henderson |
| House 118 | Mark Pless | Michele Presnell | Haywood, Madison, Yancey |
| House 119 | Mike Clampitt | Joe Sam Queen | Haywood, Jackson, Swain |
| House 120 | Karl Gillespie | Kevin Corbin | Cherokee, Clay, Graham, Macon |
| House 85 | Dudley Greene | Josh Dobson | Avery, McDowell, Mitchell |
| House 93 | Ray Pickett | Ray Russell | Ashe, Watauga |
| Senate 45 | Deanna Ballard | Deanna Ballard | Alleghany, Ashe, Surry, Watauga, Wilkes |
| Senate 47 | Ralph Hise | Ralph Hise | Madison, McDowell, Mitchell, Polk, Rutherford, Yancey |
| Senate 48 | Chuck Edwards | Chuck Edwards | Buncombe, Henderson, Transylvania |
| Senate 49 | Julie Mayfield | Terry Van Duyn | Buncombe |
| Senate 50 | Kevin Corbin | Jim Davis | Cherokee, Clay, Graham, Haywood, Jackson, Macon, Swain |