MT Raleigh Report: General Assembly Convenes For Two-Day Session & Preparing To Vote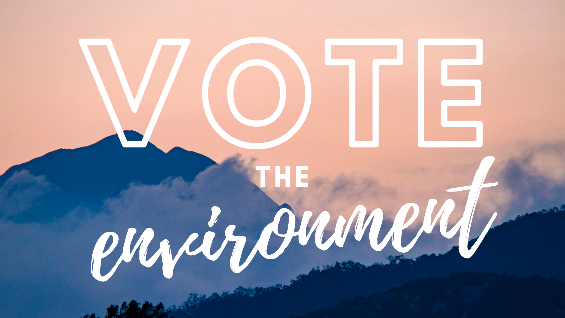 Sep. 1, 2020
Members of the General Assembly return to Raleigh tomorrow for yet another short – very short – two-day session. While Governor Cooper released an ambitious package of budget priorities including pandemic response proposals and bond measures last week, lawmakers are not expected to take up much of those plans. Instead, look for the legislature to focus on a more limited expenditure of some portion of the state's still-unspent federal COVID-19 relief funds, including a bump in unemployment benefits and new investments in rural broadband to support the rise of online schooling.
For our part, MountainTrue has joined a coalition of environmental and economic justice organizations in calling for lawmakers and Governor Cooper to support substantial new assistance for North Carolinians facing utility shutoffs as a result of the pandemic. The Governor recently announced $175 million in funding "to support rental and utility payments and prevent evictions for those with a demonstrated need." Unfortunately, more than one million North Carolina residential utility accounts now owe ​at least $226 million in unpaid utility bills as of July 31st – far exceeding the portion of the $175 million that is likely to be allocated specifically for utility bill assistance. Without additional assistance, thousands of North Carolinians will lose access to clean water and electricity as the weather grows colder.
With the election just around the corner, the General Assembly will likely complete its work this week and adjourn, officially ending its 2019-2020 term. But that doesn't mean lawmakers are necessarily done for the year. There is already speculation that if Congress approves additional pandemic-related legislation this fall, Governor Cooper will call the General Assembly back into session before the new year. If Congress does not act, a return to Raleigh may also be required to appropriate the remainder of the state's federal aid. Under current rules, North Carolina must spend all federal COVID-19 relief funding by the end of December or return it to the federal government.
Vote For The Environment & Voter Registration Information
The fate of environmental issues in North Carolina will be heavily impacted by the upcoming election. As such, we highly encourage all of our supporters to register to vote, create a voting plan and research the environmental positions of the candidates on your sample ballot as soon as possible.
The deadline to update your voter registration online or by mail is October 9. Online voter registration is now available and free through the NC Division of Motor Vehicles (DMV) here. You can also download a registration form for yourself or a near relative here to fill out and mail to your local Board of Elections, or pick up a form directly from your local Board of Elections office. Or, you can register to vote and vote at the same time if you vote in person during Early Voting, which will occur between October 15 and October 31.
If you're registered or unsure if your registration is current, you can check your voter registration status, find your polling place and see your sample ballot using the NC voter lookup tool here.
As always, thank you for your support of our work in Raleigh to stand up for Western North Carolina's environment. Stay tuned for more updates from us on activities in the legislature in the coming months.