MT Raleigh Report – Going Back to Raleigh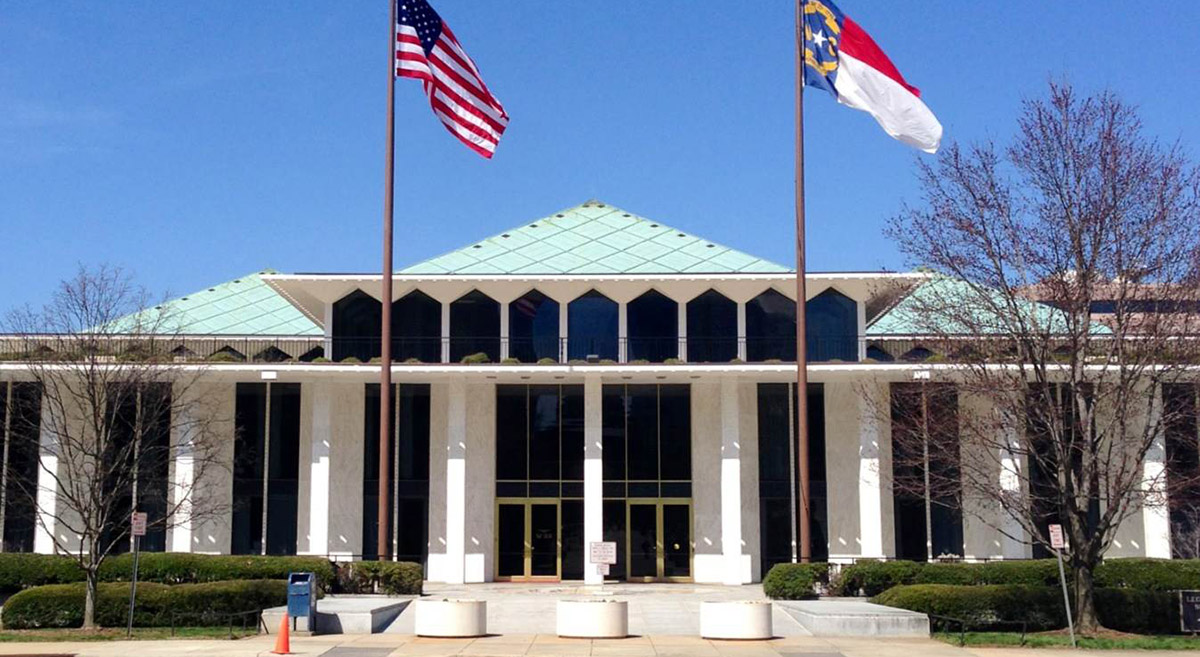 Some of MountainTrue's most important work is accomplished Raleigh, where we maintain a year-round advocacy effort aimed at protecting and preserving Western North Carolina's natural resources.
As part of this effort, five MountainTrue staff traveled to the North Carolina General Assembly earlier this month for the first of several lobby days. Our message to lawmakers: invest in clean water, improve public access to rivers, streams and open space, and address housing costs without compromising on building rules that protect the environment. You can find the specifics of MountainTrue's 2023 legislative agenda here.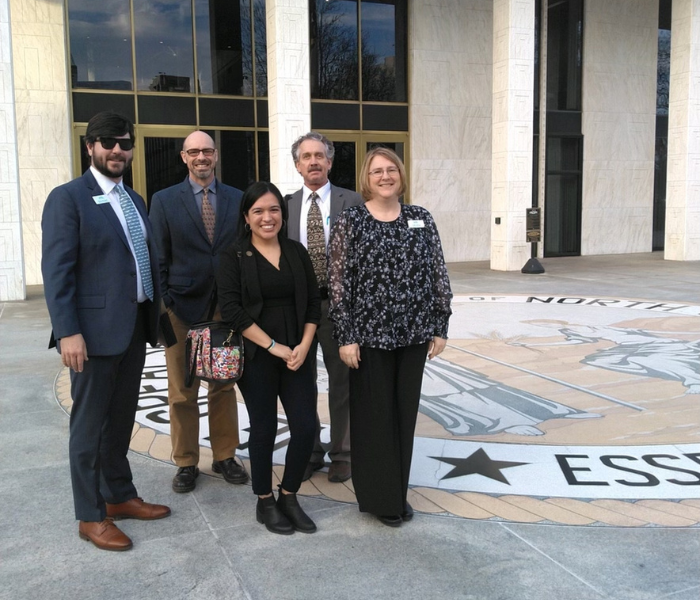 From left to right: MountainTrue's Deputy Director Gray Jernigan, Healthy Communities Director Chris Joyell, Southern Regional Director Nancy Diaz, Broad Riverkeeper David Caldwell, and Western Regional Director Callie Moore. 
A big thank you to all the legislators who took time to meet with us, including Senators Warren Daniel, Tim Moffitt, Kevin Corbin, Ted Alexander as well as Representatives Jennifer Balkcom, Caleb Rudow, Eric Ager, Destin Hall, Kelly Hastings and Lindsey Prather, and staff with Speaker of the House Tim Moore and Senate President Pro Tempore Phil Berger. Thanks also to all the WNC legislators who stopped by MountainTrue's evening reception. 
We'll be back in Raleigh next week to continue our work and catch up with the legislature's budget process. As of now, the House is on schedule to approve a budget and send it to the Senate by early April, far ahead of schedule in comparison to recent sessions. This year both the Senate and the House leadership have made quick approval of the budget a priority. The sooner the budget is done, the sooner the legislature can adjourn and lawmakers can return to home. You may recall that in 2021, the session lasted until December and there is no appetite in Raleigh for another marathon like that this year.