MT Raleigh Report: GOTV, DEQ Focuses on Enviro Justice, the Session is Coming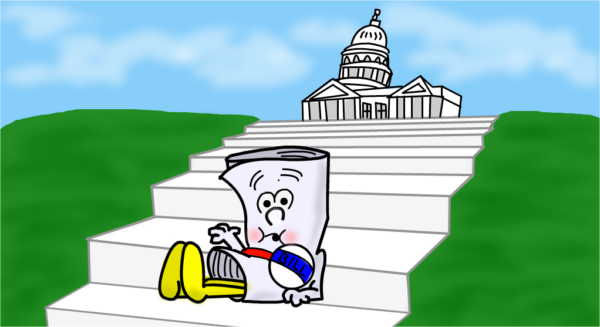 Get Out and Vote
Primary elections are being held across North Carolina today. Regardless of party, we encourage you to learn about the candidates and the issues and head to the polls. You can get customized voter information at https://www.vote411.org/.
DEQ Focuses on Environmental Justice
Last week, the North Carolina's Department of Environmental Quality (DEQ) announced the 16 members of its new Environmental Justice and Equity Advisory Board. The Board is charged with assisting DEQ in achieving and maintaining fair and equal treatment and meaningful involvement of North Carolinians regardless of where they live, their race, religion or income.
"These Board members have been tasked with working directly with me and DEQ staff to help us elevate the voices of the underserved and underrepresented as we work to protect the public's health and natural resources," DEQ Secretary Michael Regan said at the announcement.
Most consider North Carolina to be the birthplace of the environmental justice movement, born in Warren County in 1982 during a long fight against a state landfill. Community members protested against the landfill for releasing cancer-causing PCBs in their predominantly black community. Although they were unsuccessful, their efforts launched a national movement highlighting the fact that communities of color bear an unequal – and unfair – impact of industrial pollution.
To read more about the Board and the full list of members, visit DEQ's website.
Session is Coming, Session is Coming
As the May 16 opening of the 2016 legislature's short session approaches, the pace at the General Assembly is quickly accelerating. Senate and House budget writers have been meeting in hopes of approving a budget on a very expedited schedule once the legislature officially returns.  If they stay on schedule, most of their work may be complete before Gov. Cooper releases his budget proposal – now scheduled for May 10.
Despite legislative leaders' hopes for a fast and painless session, there are a number of environmental issues to keep our eyes on:
GenX: Will the General Assembly finally agree on funding to begin to address GenX and other emerging contaminants threatening our waters? Last month, Governor Cooper announced that his budget will recommend $14.5 million for DEQ and the Department of Health and Human Services (DHHS) to address the safety and quality of North Carolina's water and environment.

Land conservation: Will the General Assembly set aside more money to preserve open space? While the General Assembly made much-needed investments in the Clean Water Management Trust Fund and the Parks and Recreation Trust Fund last year, overall, these investments are down from the previous year – and have not reached funding levels achieved before the 2008 recession.

Energy: The clean energy sector continues to grow in North Carolina, but legislators have pumped the brakes on several policies to encourage new technology and even put a hold on wind technology. Will legislators reconsider incentives or the pause on wind?
In other news…