MT Raleigh Report: Legislators Discuss How to Hold Safe Elections and State Budget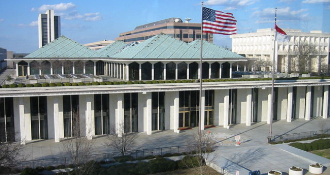 May 20, 2020
The North Carolina General Assembly restarted its 2020 session this week, so it's a good time for a quick update about what's going on in Raleigh.
After much back and forth about how the session should proceed, the House and Senate Republican leadership decided to open the session this week and work continuously through the beginning of July, when they hope to adjourn. Previously, there had been some talk of meeting briefly this month, then recessing until late June.
The to-do list of lawmakers is likely to be fairly modest. The early weeks of the session will include debates about policy changes and appropriations necessary to hold the November elections safely. Local election officials say they need more money, and that voters need more education about absentee ballots to vote safely. Voting rights organizations have also asked lawmakers to loosen voting restrictions in order to increase access to the ballot and protect public health. Local bills, as well as bills in conference leftover from the 2019 session, may also move.
But the major work of the session will be the FY2020-21 budget – prospects for which could not be murkier. Budget forecasters are predicting a shortfall of several billion dollars as a result of the pandemic. Look for the House, the Senate and the Governor's offices to agree on a "consensus forecast" for the state's FY21 revenues late this week or early next. Lawmakers use this forecast as the basis of their budget decisions, and most budget watchers expect it to include a shortfall of $1–$4 billion for the coming fiscal year. In a budget totaling $24 billion, making up a shortfall that large could mean steep budget cuts.
However, how much of that shortfall lawmakers will have to cut their way out of is still very unclear. For starters, the state has more than a billion in reserves that can be used to address the shortfall. Lawmakers have also reserved $2 billion of federal COVID relief dollars, in hopes that Congress will give states the ability to use it to address their budget deficits – an option favored by many Republicans in the US Senate. In the US House, the bill approved last week and backed by Democrats could bring as much as $16 billion to North Carolina. If and when Congress acts on any or all of these proposals will have a significant impact on North Carolina's budget.
Then there's the politics of the North Carolina budget, which must be signed into law by Governor Cooper. Last year, the Governor and Republican lawmakers were unable to reach a deal on the budget. Whether the two sides will be able to reach a deal this year – just a few months before an election – remains an open question.
That's where things stand in Raleigh right now – and of course, it's all subject to change at any moment. Keep an eye out for future updates about the legislative session and what it means for Western North Carolina.