MT Raleigh Report: Outdoor Recreation Gets a Champion in the Dept. of Commerce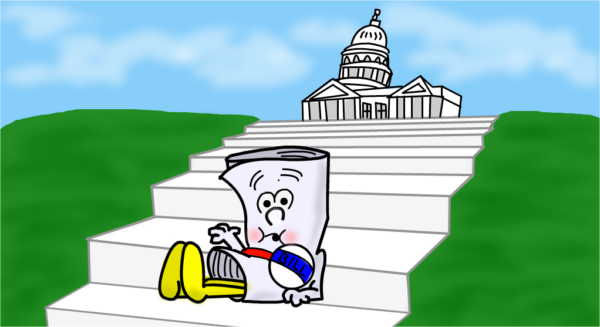 In a happy turn of events, we have some good news to share from Raleigh.
It actually happened last summer, when the General Assembly created a new position at the N.C. Department of Commerce to promote North Carolina's outdoor recreation economy and bring new outdoor industry businesses to the state. Government hiring always takes a long time, so we were pleased to learn that the position was filled in February and the Department is starting to think about how to grow our state's outdoor recreation sector.
That's especially good news for Western North Carolina, of course, where so many jobs are connected to our mountains, rivers, streams and parks.
Trout fishing is a good example. Nearly 149,000 trout anglers fished approximately 1.6 million days in 2014 – with a total economic benefit of $383 million to the state, according to a study commissioned by the NC Wildlife Resources Commission. The study also found that money spent on trout fishing in 2014 supported approximately 3,593 jobs.  And since trout live only in mountain streams, this is largely to the benefit of WNC.
Statewide, outdoor recreation supports 260,000 jobs and accounts for $8.3 billion in wages and salaries.
Creating this position is a small reminder of the basic truth those of us at MountainTrue – as well as many forward-thinking business people – have understood for years: a strong economy depends on a clean environment, including efficient, fair and commonsense rules to protect our water and our air.
Special thanks to the leadership of the North Carolina Senate – particularly Alamance County Republican Rick Gunn, who led the way on creating this position, and Department of Commerce Secretary Tony Copeland, who filled it.  Henderson County's Senator Chuck Edwards and Rep. Chuck McGrady as well as Buncombe County's Representative Brian Turner also lent a hand.
At a time when North Carolina's government can seem at war with itself, the bipartisan effort to champion outdoor recreation and economic development is a welcome step in the right direction.
General Assembly to Reconvene in May
The General Assembly is set to return to session on May 16th. A court decision or a veto from Governor Cooper could bring them back into session earlier, but for now, the legislature is closed with no plans to reconvene until the spring.