MT Raleigh Report: Politics, Budget Policy and the Pandemic at the North Carolina General Assembly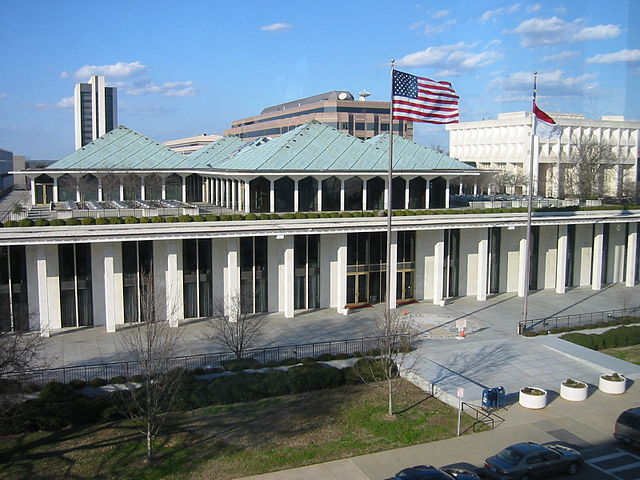 With unemployment growing, the economy slowing and North Carolina's tax revenues plummeting, legislators have made some key decisions that will shape how they are likely to deal with the state's mounting budget challenges.
While the state's revenues for the 2020-21 fiscal year won't be in until the July 15 tax filing deadline, budget analysts expect revenues to be short $1.6 billion for FY19-20 and another $2.5 billion for FY20-21. Together, that is about an eight percent hit to the state's $24 billion annual budget.
Complicating the budget picture is a long list of unknowns, including:
Just how big are the deficits North Carolina is facing? So far lawmakers are using estimates. Actual revenues won't be known until July 15 – two weeks after the new state fiscal year is supposed to begin on July 1.

Can federal COVID-19 relief money

be used to fill the state's budget hole

? North Carolina has $2 billion in federal COVID-19 relief money in reserve; state lawmakers are hoping Congress will give them permission to use those funds to address the state's budget shortfall. But if and when that might happen is anyone's guess. Complicating matters: under current federal law, all of the state's federal COVID-19 funding must be spent by December 31, 2020.

Will Congress provide more help to states? The US House of Representatives recently approved a

COVID-19 relief bill

that would provide billions to help states balance their budgets, but support in the US Senate is lukewarm.
Look for Governor Cooper to wait until midsummer to spell out his budget plans.
For their part, GOP leaders at the legislature have opted not to produce a FY 2020-21 budget at all; they will leave the current budget (approved all the way back in 2017) in place. Instead, lawmakers in both chambers have agreed to approve 18 separate bills with a variety of appropriations for a discreet list of projects and programs. Their priorities include capital projects at various state universities and funds to address enrollment growth at public schools. The money for these bills comes from a number of sources, including unspent federal COVID-19 relief funds and monies from other sources that are expected to be unspent when the state's fiscal year ends on June 30.
After completing these bills in the next few weeks, legislative leaders plan to go home. That would appear to leave balancing the budget to Governor Cooper – unless Congress gives the state a windfall of federal cash to balance the state budget. If that happens, it is unlikely that the state's budget writers will allow Governor Cooper to decide how such a large amount of money is spent, and they would likely reconvene to appropriate those dollars. If help from Congress does not arrive, lawmakers also have the option of staying at home and leaving the politically difficult task of balancing the budget to Governor Cooper, just a few months before his reelection.
The lack of a budget development process at the legislature is a mixed bag for the environment. For starters, it leaves organizations like MountainTrue with no way to engage lawmakers about much-needed investments to protect our natural resources. On the other hand, it avoids – or at least postpones – the steep cuts that the legislature would likely propose for regulatory agencies that protect our air and water if they attempted to draw up a new budget.
As the legislative session continues, MountainTrue will continue to track the budget process and look for opportunities to fund some of the WNC projects we have promoted in the past – while also opposing any effort to cut state agencies that protect our water and air from polluters. We appreciate your continued support for this work and invite you to follow our policy work in Raleigh on all of our social media outlets. Thanks!