MT Raleigh Report: Some Good News at the General Assembly – Really!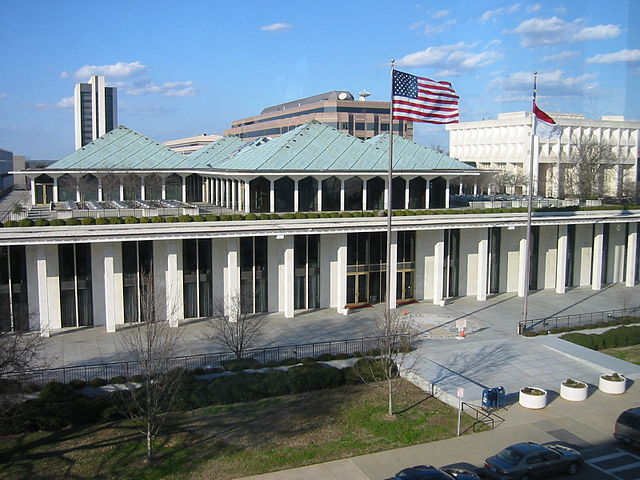 Last week, the North Carolina General Assembly completed most of its work for the 2020 session – and among the flurry of late night meetings and last minute bills that are typical of the end of session, there was some good news for Western North Carolina's rivers and streams. Legislation approved by both chambers of the General Assembly included two modest but important appropriations: $200,000 to help the Department of Environmental Quality better respond to pollution spills, and $100,000 to MountainTrue to expand our water quality testing efforts focused on E. coli pollution.
Both appropriations occurred because they were on MountainTrue's legislative agenda, and because we've worked closely with our legislators for the past two years to secure them.
The funding for DEQ goes back to a petroleum spill in the Watauga River several years ago that MountainTrue's Watauga Riverkeeper responded to and worked to resolve for months. At the time, spill response by DEQ was delayed because the source of the pollution could not be determined, and DEQ only provided funding to clean up gas tank spills if their source was known. In the absence of any other funds, DEQ did not have the resources to respond quickly, making a bad situation worse.
MountainTrue met with DEQ senior management on the issue, and then began advocating for a state appropriation to DEQ to clean up spills of undetermined origin. After meetings with WNC legislators Rep. Chuck McGrady, Sen. Chuck Edwards and Sen. Deanna Ballard in 2018 and 2019, the funding was included in the legislature's final budget. Unfortunately, it was not allocated due to disagreement about the state's spending plan between the legislature and Governor Cooper.
This year, however, the appropriation was included in separate legislation – again with the crucial support of Rep. McGrady, Sen. Edwards and Sen. Ballard. Governor Cooper is expected to sign this legislation into law.
The same bill also includes $100,000 for MountainTrue to expand our water quality testing in the French Broad, as well as other WNC rivers and streams. Our water sampling has brought widespread attention to water quality issues in the French Broad, and the public health impact of bacterial pollution.
E. coli bacteria makes its way into our rivers and streams from sewer and septic leaks and stormwater runoff — especially runoff from animal agricultural operations with substandard riparian buffers. E. coli can indicate the presence of other more harmful microbes, such as Cryptosporidium, Giardia, Shigella, and norovirus. Contact with or consumption of contaminated water can cause gastrointestinal illness and skin, ear, respiratory, eye, neurologic and wound infections. The state's investment will allow MountainTrue to do more sophisticated analysis and help us pinpoint the sources of E. coli and related pathogens.
We won these victories because you, our members, made it possible for MountainTrue to fight for WNC's communities and environment in the legislature. We are the only WNC environmental organization with a permanent presence at the legislature – and that's because of you all! 
As for the rest of the summer, lawmakers are expected back sometime before July 11 to take up some unfinished business, including veto overrides, before recessing for the rest of the summer. They are scheduled to return in early September to address additional funding for the COVID-19 pandemic. We'll keep you posted when there are more updates. Until then, we are grateful to be able to celebrate these victories with you!
Do you have a friend who you think would value our Raleigh Report? Spread the word and help them sign up here!