MT Raleigh Report: The 2019 General Assembly Begins, Sort Of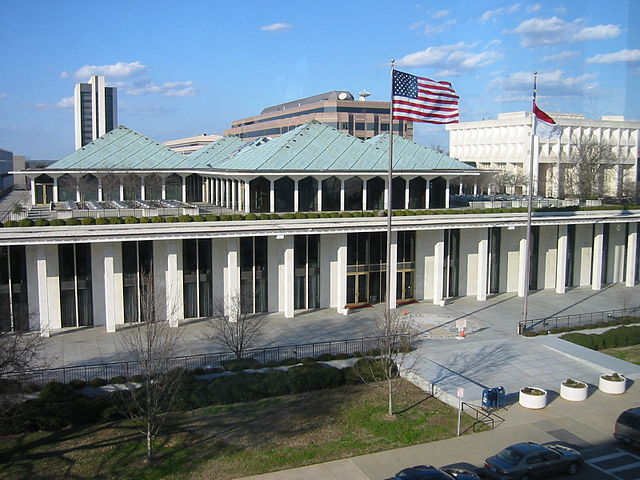 Legislators were in Raleigh for a day last week to open the 2019 session of the North Carolina General Assembly. Surrounded by their families, lawmakers took their oaths of office, elected their officers – and then promptly recessed. They will reconvene Jan. 30 and meet weekly until they complete their work some time later this year.
Quick reminder: in odd-numbered years, North Carolina lawmakers begin their work in January and, historically, complete it some time in the summer. In even-numbered years, session begins in May. Because North Carolina does not limit the length of the session, there is no hard deadline for completing their work.
As expected, GOP Speaker Tim Moore of Cleveland County relied on his party's majority in the House to become speaker for a third, two-year term. In the Senate, GOP Sen. Phil Berger of Rockingham was elected to lead the Senate for the fifth consecutive session.
Moore also announced a few key committee appointments, two of which have important implications for Western North Carolina conservation and environmental advocates. Complete House committee assignments are not expected until late January.
Henderson County GOP Rep. Chuck McGrady was re-appointed as co-chair of the powerful House Appropriations Committee, which oversees the development of the state's $24 billion state budget. First elected in 2010, McGrady – former national president of the Sierra Club – has promoted a pro-environment policy agenda while also becoming a trusted member of the House GOP caucus and Moore's leadership team. While some environmental advocates would like McGrady to be a stronger critic of the GOP legislature's environmental record, there is no question that he has sponsored a number of key environmental bills, stopped or improved many harmful environmental bills, and boosted funding for open space conservation and other environmental investments. McGrady's return to the appropriations leadership will be his last, as he is widely expected to retire after the 2019-20 legislative term.
WNC has another (rising) appropriations chair in GOP Rep. Josh Dobson, whose district includes Avery, McDowell and Mitchell counties. Dobson has quietly developed a reputation as a thoughtful, accessible, no-ego lawmaker with considerable policy expertise in health and human services. His promotion to full appropriations chair could give McGrady a natural ally in the appropriations give-and-take within the House GOP caucus, in negotiations with the Senate and with Governor Roy Cooper.
In the Senate, committee appointments were announced late last week. Notable for environmentalists is Henderson County GOP Sen. Chuck Edwards' appointment as co-chairman of the Senate appropriations subcommittee on Natural and Economic Resources, which develops the Senate's spending plan for all state environmental conservation programs. Should McGrady and Edwards team up, they could direct considerable resources to WNC. Also notable: WNC GOP Sen. Ralph Hise will chair the powerful Senate Finance Committee, which reviews all tax and fee changes. And WNC GOP Sen. Jim Davis returns to his leadership spot as senior chair of the appropriations subcommittee that oversees transportation funding.
Here at MountainTrue, we are finalizing our legislative agenda for 2019 and scheduling visits to Raleigh throughout the year to speak up for Western North Carolina's environment. Look for a detailed outline of our 2019 priorities in an upcoming MT Raleigh Report, and thank you for all your support for our policy work!