MT Raleigh Report: The Latest on Conservation Projects in the State Budget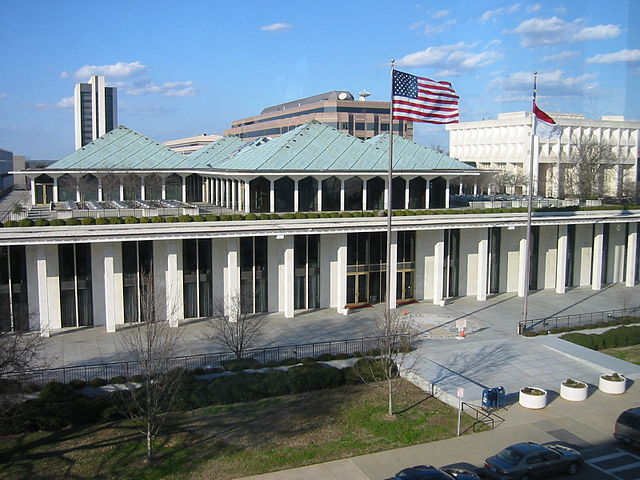 In our last report, we updated you about the status of several important Western North Carolina conservation projects included in the state budget negotiations in Raleigh.
Recently, lawmakers gave final approval to their version of the state's $24 billion spending plan. Governor Cooper vetoed the legislature's proposed budget last Friday, as was widely expected.
While we hope Governor Cooper and legislative leaders will come to a resolution on a final budget soon, we are grateful that the General Assembly included a number of important investments for WNC in their version. These include:
$200,000 to allow the NC Department of Environmental Quality (NC DEQ) to investigate and clean up hazardous spills from unknown sources. When an angler alerted our Watauga Riverkeeper to a fish kill and sheen on the Watauga River two summers ago, state regulators were unable to respond immediately because the origin of the spill was unclear. Responsibility for such spills falls largely to NC DEQ's Underground Storage Tank cleanup program, whose funding is restricted to contamination that is clearly associated with an underground storage tank. This additional funding will allow the Department to respond more quickly and to protect North Carolina's aquatic life and rivers, and the tourism and recreation industries that depend on them.
$150,000 to improve public access to a popular recreation area in the Green River Game Lands in Henderson and Polk Counties. Access to the Green River is of great importance to the paddling and angling communities, but the parking area for an iconic section of the river is under a temporary lease agreement that can be terminated at any time – putting recreational access to the river at risk. This appropriation will support and leverage further grant funding for permanent public access and trail improvement projects that protect the Green.
$100,000 to provide state funding to monitor popular WNC rivers and streams for E. coli and other pollutants that can make people sick. WNC river recreation areas in the French Broad and other watersheds routinely fail EPA standards for E. coli, especially after it rains. This funding will help inform the public of when it's safe to swim.
$100,000 to expand fishing and camping tourism with improvements to the French Broad River Paddle Trail in Transylvania, Henderson, Buncombe and Madison Counties. This investment will allow paddlers and others to more easily and safely access more than 150 miles of the French Broad, and will bring new economic development opportunities to communities in small towns along the river.
$100,000 to improve fish habitat and hunting and fishing access by providing matching funds to remove the Ward's Mill Dam on the Watauga River in Watauga County. Removing the dam will result in 140 more miles of connected stream and improve free-flowing aquatic habitat for species like the Eastern Hellbender and the Green Floater Mussel.
$100,000 to expand camping and fishing tourism with investments in the Watauga River Paddle Trail in Watauga County. The Watauga is one of WNC's most beautiful rivers, and this funding will expand public access and recreation opportunities.
This funding represents months of legislative advocacy across our region and in Raleigh by a team of MountainTrue staff and volunteers – thanks to all of you who have supported these efforts with your time and donations. Thanks also to the WNC legislators who worked with us – including Senators Chuck Edwards and Deanna Ballard, as well as Representatives Chuck McGrady, Josh Dobson, Brian Turner and Kevin Corbin.
We also hope you'll mark your calendars for a community discussion of MountainTrue's legislative work, which will happen at the Wedge at Foundation on July 17 at 6:30 PM. Our lobbyist, Rob Lamme, will share his main takeaways from the legislative session and answer questions on how to impact environmental issues in Raleigh from our mountains. Until then, thank you again for your support!