MT Raleigh Report: Update on Conservation Projects in the Budget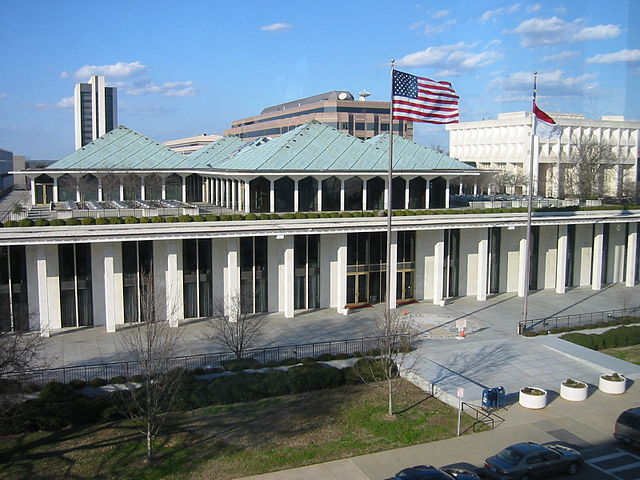 The legislature's months-long debate of the new state budget is coming to an end, and there are some key Western North Carolina conservation investments at stake this year.
The budget process for the state's biennial (AKA two-year) budget began in March, when Governor Roy Cooper delivered his proposed budget to the General Assembly. The House of Representatives followed with weeks of budget meetings that culminated in approval of its version of the state's $24 billion spending plan. In recent weeks, the Senate has developed its own version of the budget.
Now comes "conference" – the process the House and Senate use to reconcile their budgets and send a final version to the Governor for signature or veto.
Over the past few months, MountainTrue has been working with lawmakers to support a number of conservation projects that are now being discussed in conference. Specifically we are asking lawmakers to support funding to:
Allow the NC Department of Environmental Quality to investigate and clean up hazardous spills from unknown sources – as occurred recently in the Watauga River (included in the Senate budget, $200,000 one-time funding)

Improve public access to a popular recreation area in the Green River Game Lands in Henderson and Polk counties (included in the Senate budget, $150,000)

Provide state funding to monitor popular WNC rivers and streams for E. coli and other pollutants that can make people sick (included in the Senate budget, $100,000)

Expand fishing and camping tourism with improvements to the French Broad River Paddle Trail in Transylvania, Henderson, Buncombe and Madison counties (included in the Senate budget,  $100,000)

Improve fish habitat and hunting and fishing access by providing matching funds to remove the Ward's Mill Dam on the Watauga River in Watauga County (Included in the Senate budget, $100,000)

Expand camping and fishing tourism with investment in the Watauga River Paddle Trail in Watauga County (Included in the Senate budget, $100,000)
MountainTrue – and our region – is fortunate to have a number of lawmakers who have been willing to support these projects. Thank you to Representatives Chuck McGrady, Josh Dobson, Kevin Corbin and Brian Turner for your help. On the Senate side, Senators Chuck Edwards and Deanna Ballard have been immensely helpful.
MountainTrue staff will travel to Raleigh next week for the last of this year's monthly lobbying trips to support these budget items. Look for an update in the coming weeks about our trip, the final budget and its investments in Western North Carolina.