MT Raleigh Report: What's on Deck for the Environment?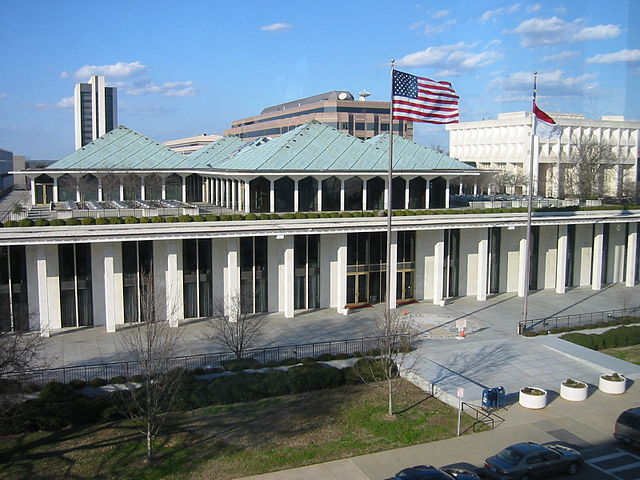 This week in Raleigh, lawmakers are beginning what is likely to be a long, drawn-out political 
tug-of-war
 between newly empowered Democratic Gov. Roy Cooper and a GOP legislature that has been reduced in size and influence.
And a good deal of the push and pull will be over the environment.
Cooper, of course, is feeling his oats after the November election reduced the number of GOP lawmakers in both the House and Senate to numbers too modest to override his vetoes. For the first time since the election of 2016, both sides will be forced to negotiate and compromise in order to get anything done.
Republican leaders are talking a good game of cooperation and bipartisanship. Whether both sides can come together to come up with bipartisan solutions remains to be seen.
When and if lawmakers do get down to negotiating, they are likely to have a number of major environmental issues to wrestle with, including:
Open Space Trust Funds – Two of the state's most important conservation funds, the Clean Water Management Trust Fund and the Parks and Recreational Trust Fund, are caught up in a nasty political battle over executive power and gubernatorial appointments. The question of who appoints the members of these and other state boards and commissions has put them at risk of extinction by GOP lawmakers looking for ways to force Cooper to make concessions on his appointment authority. Look for this fight to continue well into the 2019 session.
Water Protection – Last year, the General Assembly was roiled by the issue of what to do about the presence of "emerging contaminants" like GenX in the state's drinking water. The issue dominated two separate special sessions, the regular summer session, and spilled over to the November elections – when a number of lawmakers in the Cape Fear region got pounded by their opponents and voters for being too slow to act on water quality protection. Look for Cooper to renew his call for substantial new investments in the Department of Environmental Quality to protect drinking water supplies. This is likely to remain a budget priority this year.
Storm Preparedness – After Hurricane Florence, Cooper released a disaster recovery plan that included substantial new investment in wetland protection, coastal resilience, hog farm buyouts and other measures to get North Carolina ready for "the next big one." To date, lawmakers have funded traditional recovery efforts – with relief for farmers topping all expenditures – but have not invested much in the way of preparedness. With the six-month anniversary of Florence in March during the budget process, our hope is that the legislature will better address preparedness and adaptation.
Here at MountainTrue, we are refining our legislative priorities for lawmakers and will share them in our next update. Until then, thanks for supporting our advocacy efforts in Raleigh!