November 2020 E-Vistas Newsletter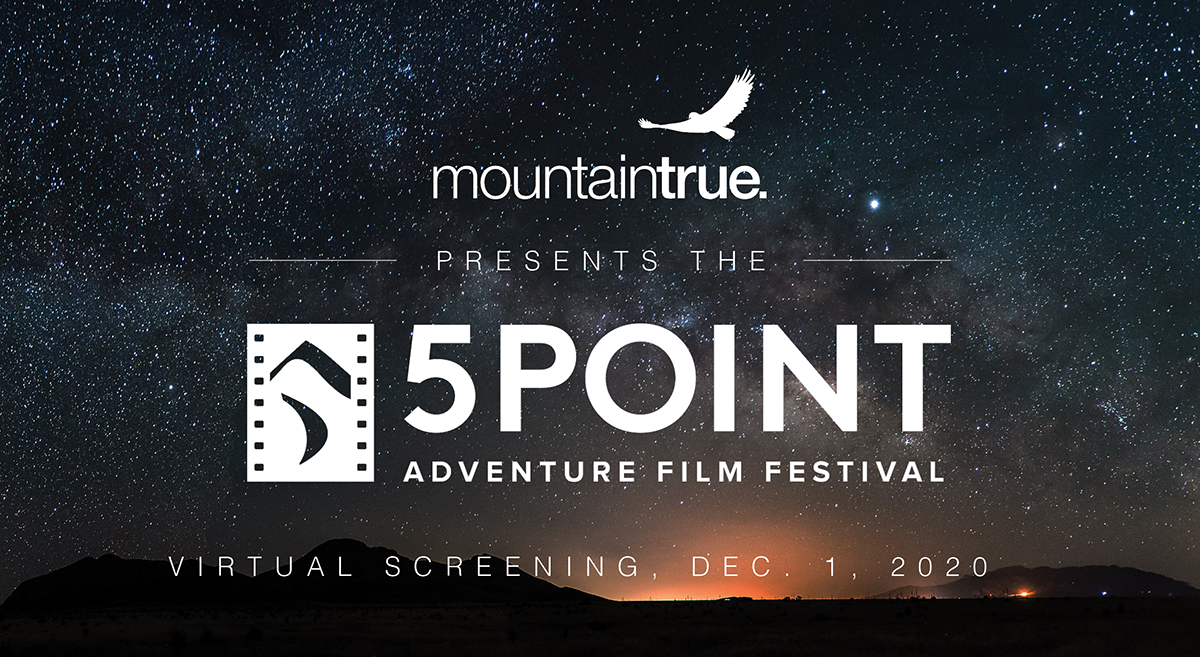 Join MountainTrue this #GivingTuesday for a very special virtual screening of the 5Point Adventure Film Festival! We'll be screening a selection of inspiring films from the 2020 Festival.
5Point Film Festival is built on five guiding principles: respect, commitment, humility, purpose and balance, and the belief that we can all be ambassadors of the environment. The festival inspires us to explore wild places and return with a renewed vigor to protect our natural world. Proceeds from the event support our conservation work. 
Get your tickets and enter to win our raffle.
MountainTrue Co-Director Julie Mayfield Elected To NC State Senate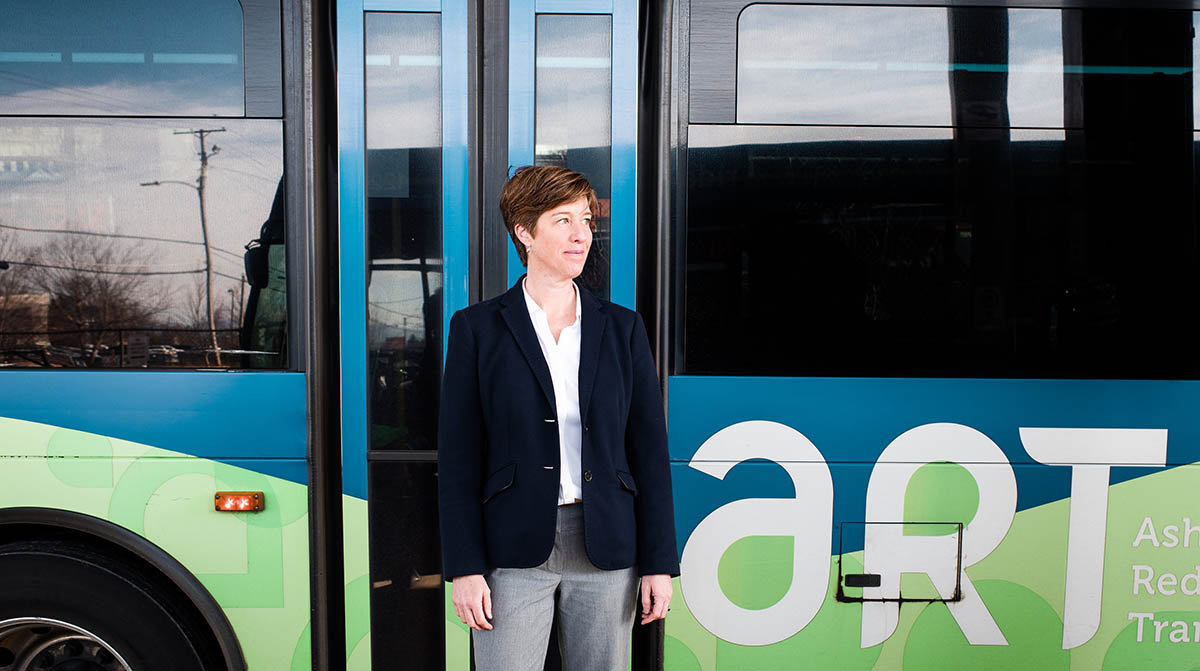 MountainTrue's Co-Director Julie Mayfield has won her race to represent Senate District 49 in the North Carolina State Senate. In a letter to our members, Julie explains what this means for the organization, her work schedule and our legislative advocacy work. Read more.
Public Lands Are More Popular Than Ever, And They Need Your Help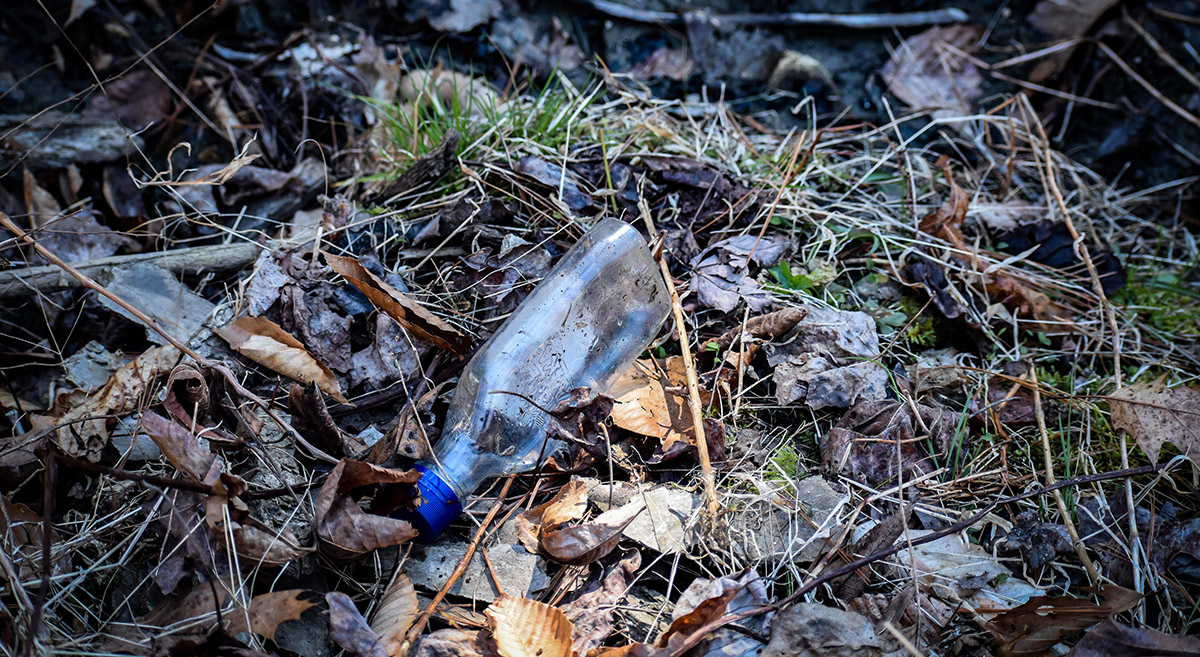 2020 has brought record visitation to public lands in our region, with many of the people visiting these lands doing so for the first time. While the new wave of interest is exciting, the crowds and all the newcomers have also brought growing pains in the form of overflowing parking lots, trash bins, and piles of litter. MountainTrue's Public Lands Field Biologist, Josh Kelly, shares some ideas in this blog post about how we can all encourage newcomers to be better stewards of our public lands. Read more.
Take Action: Stand Up For Solar Power In Western North Carolina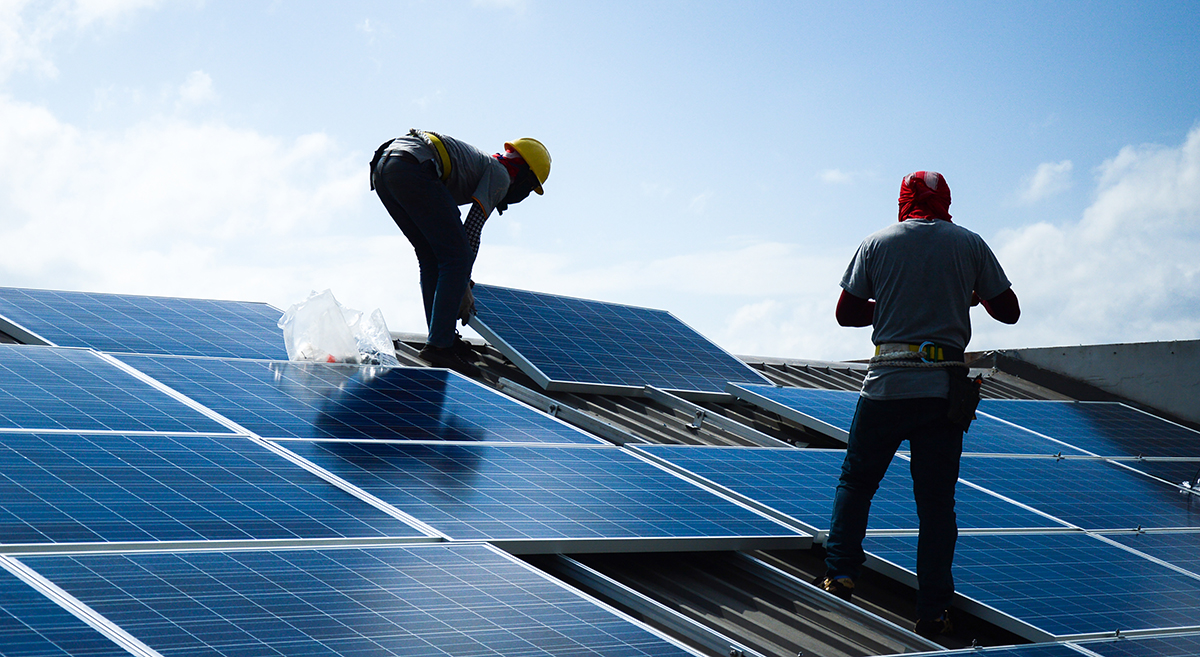 A proposal to build a large-scale solar farm on top of a retired landfill in Woodfin is in jeopardy. Will you call on the NC Utilities Commission to approve this important clean energy project?
To meet the challenge of climate change, we need North Carolina to move forward on large-scale renewable energy projects like this solar farm, and quickly. This will bring the benefits of new solar energy directly to our community: new solar jobs, reducing local carbon emissions and making real progress on our renewable energy goals. At the same time, building solar on low-value land like a landfill preserves other land for new affordable housing, tree canopy, public spaces and other highly sought after uses in our region. Learn more about the Woodfin solar farm proposal and take action to support it here!
Buy Locally From Sustainable Farmers This Holiday Season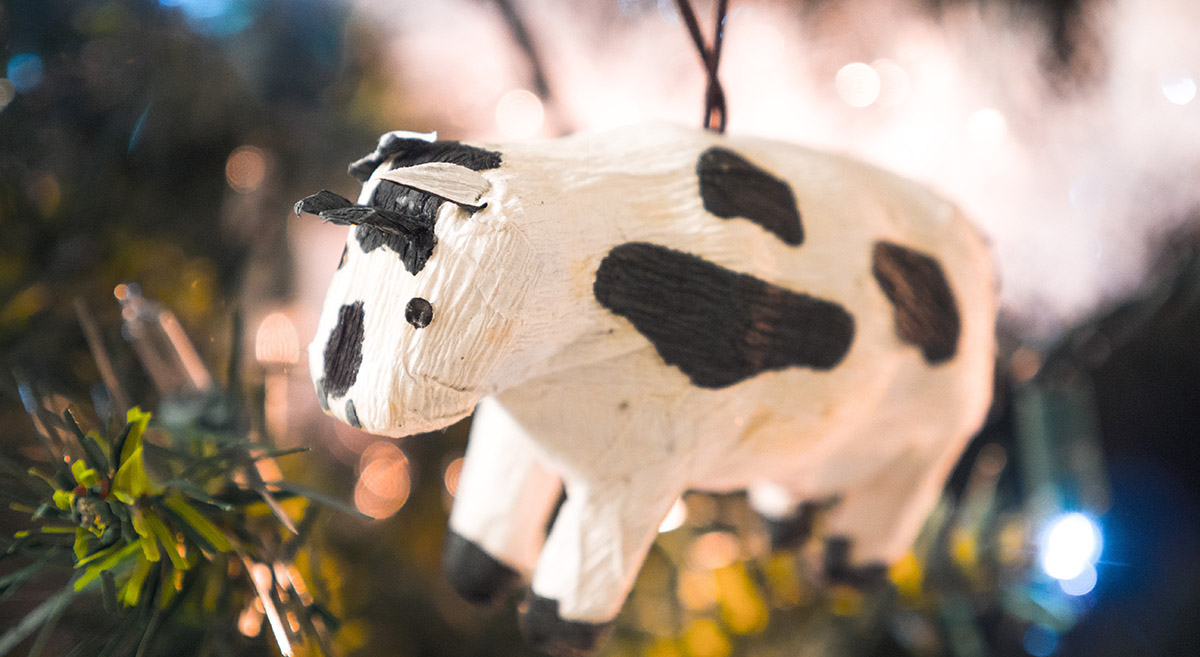 As we approach the holiday season, it's a good time to think about where that turkey, pork, or beef comes from that will round out our family meals. In this post, Broad Riverkeeper David Caldwell discusses how farming practices have changed over time and how we can be more conscientious about where we buy this year's holiday feast.
Read more and find your local, sustainable farmers.
High Country Regional News
For Alleghany, Ashe, Avery, Burke, Caldwell, Watauga and Wilkes counties
Live Staking Workdays Resume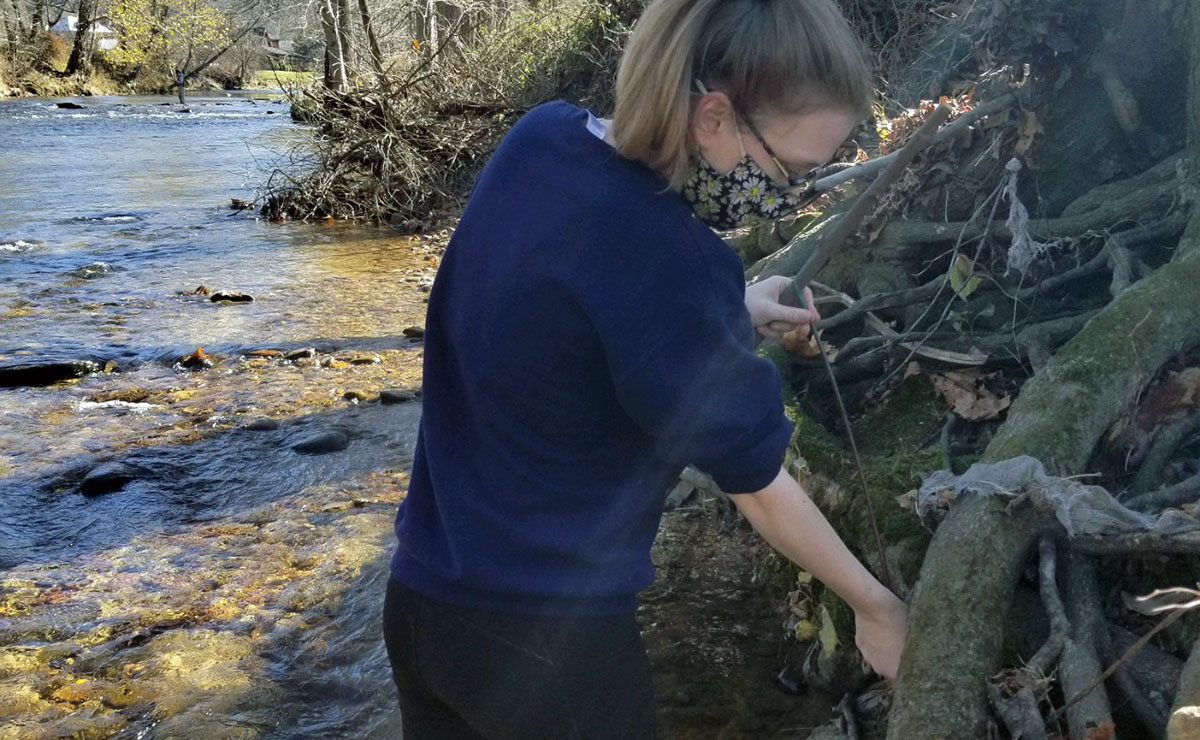 Live staking volunteers plant live cuttings of trees and shrubs to reduce sediment pollution.
Fall brings warmer colors and cooler weather to our mountains. It also ushers in our live staking season – the time of year when we plant live cuttings of dormant trees along stream banks. In the spring, these cuttings grow into trees that help prevent soil erosion, filter stormwater runoff and create vital aquatic habitat.
Each year, we set a goal for ourselves to plant 10,000 trees along stream and riverbanks in the Watauga River Watershed. Will you join an upcoming work day to help make the Watauga River more resilient? Visit our events page at mountaintrue.org to sign up.
Southern Regional News
For Cleveland, Henderson, Polk, Rutherford and Transylvania counties
Paddlers Hemlock Health Action Taskforce (PHHAT) Is Back In Action!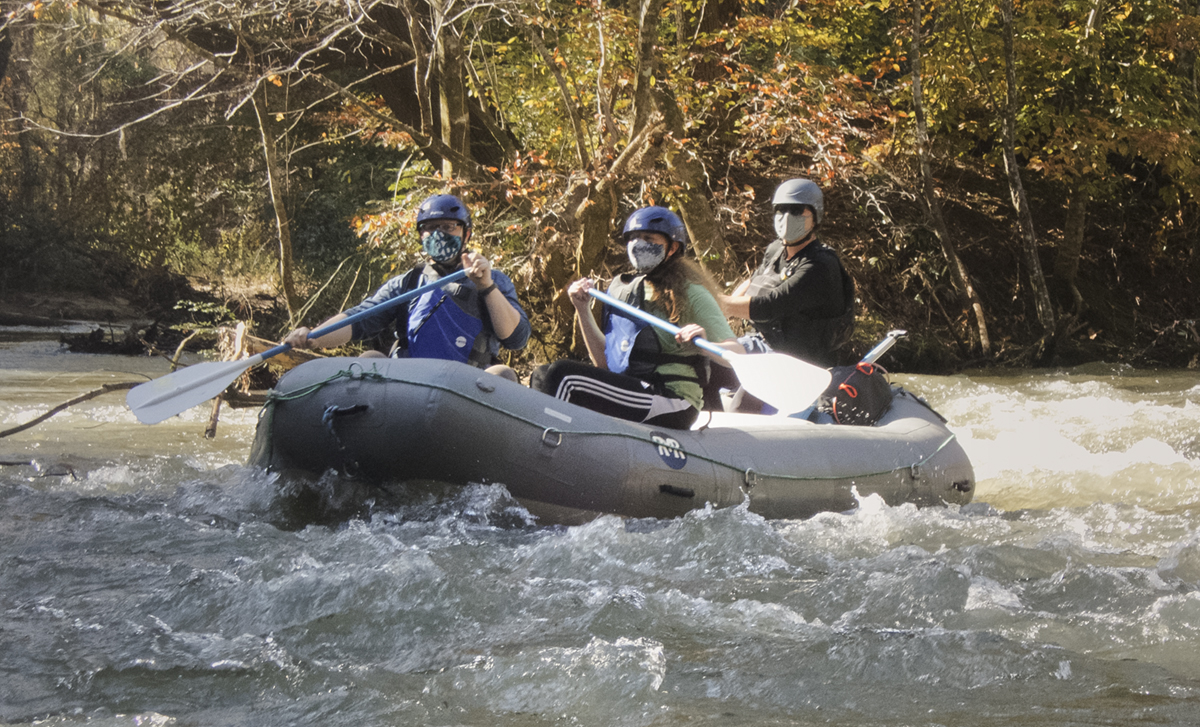 The experienced paddlers of the PHHAT team head down the Green River to treat hemlock trees.
MountainTrue's Green Riverkeeper Gray Jernigan, in partnership with Hemlock Restoration Initiative, American Whitewater and NC Wildlife Resources Commission, is back to work with the Padders Hemlock Health Action Taskforce (PHHAT) to help preserve hemlock trees in the Green River Gorge. These trees are under threat due to the deadly hemlock woolly adelgid, but can be saved with proper treatment. The PHHAT team treats hemlock trees in the steepest areas of the Green River Game Lands, which are unreachable by foot and require the special skills of paddlers to access them by water.
If you are an experienced whitewater paddler and would like to join the PHHAT team, our last work day this fall will be on the Upper Green River this Sunday, November 22, from 10 AM to 4 PM. Please email gray@mountaintrue.org to RSVP. PHHAT will host more work days next spring.
SMIE Biomonitoring Season Finished Strong Despite Challenges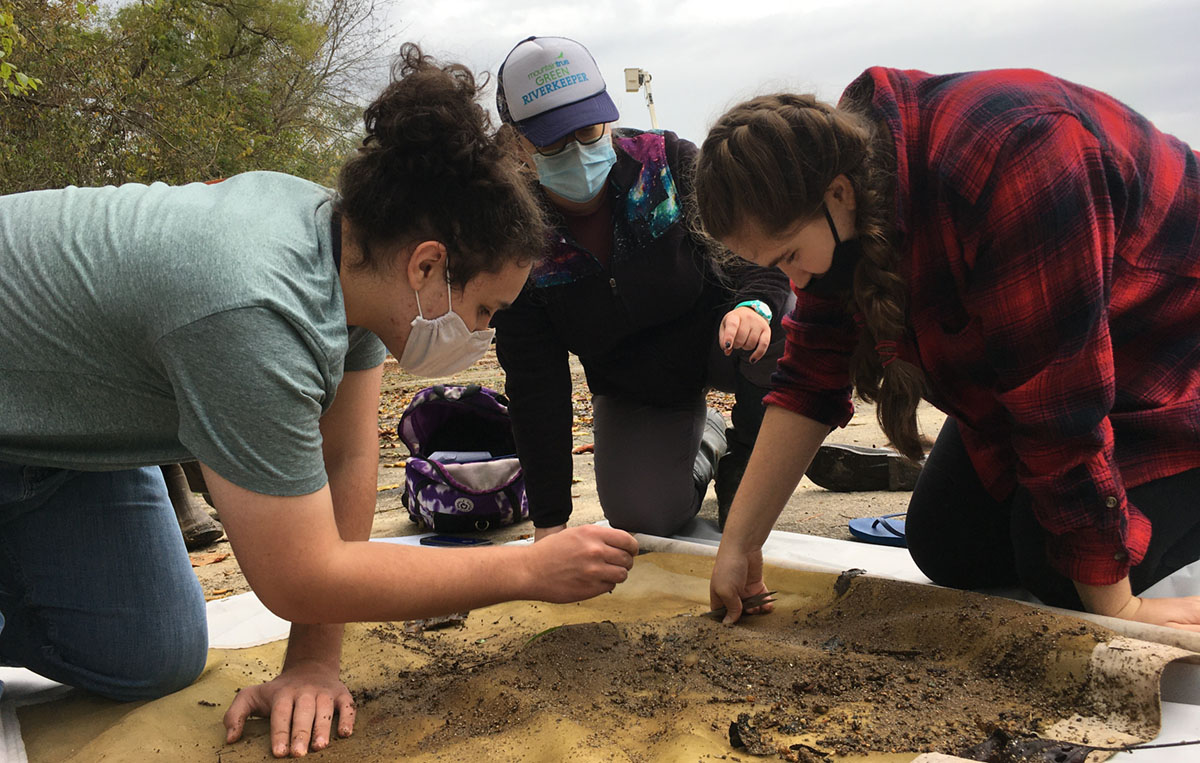 SMIE volunteers inspect water bugs to gauge the health of our rivers and streams.
Over 30 volunteers in MountainTrue's Southern Region conducted Stream Monitoring Information Exchange (SMIE) sampling at 24 sites this fall, including two new sites in the Broad River Watershed. SMIE is a program where community scientists sample streams for water bugs, which tell us important information about the health of these aquatic ecosystems. Despite the organizing challenges posed by the pandemic and extra precautions necessary to keep everyone safe, our volunteers rallied to get it done. SMIE sampling is conducted twice a year in the spring and fall. Keep your eye out for this volunteer opportunity in spring of 2021!
Western Regional News
For Cherokee, Clay, Graham, Haywood, Jackson, Macon and Swain counties in NC, and Towns and Union counties in GA
1.8 Tons of Trash Removed From Lake Chatuge Shoreline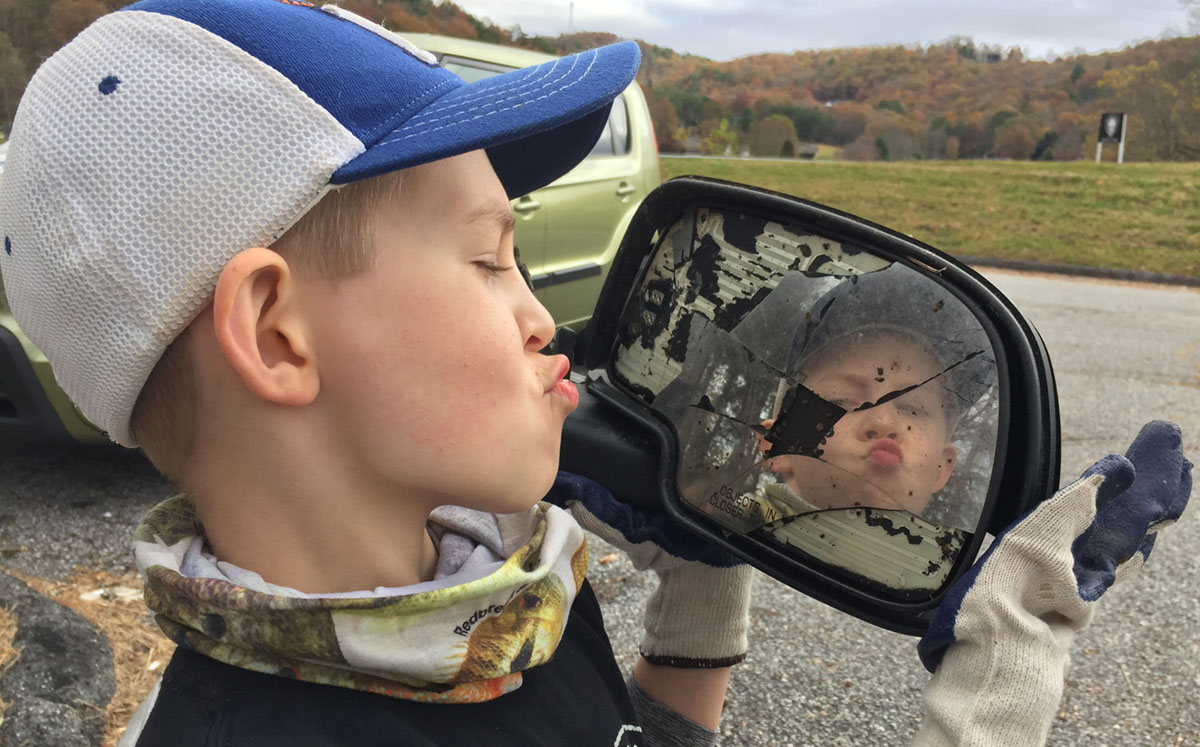 Longtime cleanup participant Benjamin Davis won the prize for most creative photo from this year's cleanup!
More than 50 volunteers showed up for MountainTrue's 10th Annual Lake Chatuge Shoreline Cleanup on November 7. Together, we were able to clean up 1.8 tons of trash from the lake's shoreline. That brings our 10-year total to nearly 14 tons of trash! We especially appreciate the participation of the Rotary Club of Lake Chatuge-Hiawassee and Cub Scout Pack 407.
In addition to our wonderful volunteers, we couldn't be successful in this effort without the valuable contributions of our partners. Tennessee Valley Authority provided bags, gloves and grant sponsorship, the US Forest Service Blue Ridge Ranger District provided the big dump truck and driver, and Towns County Government provided the pavilion and disposed of all the trash for free.
Join Us On December 12 To Help Control Invasive Plants At Island Park in Bryson City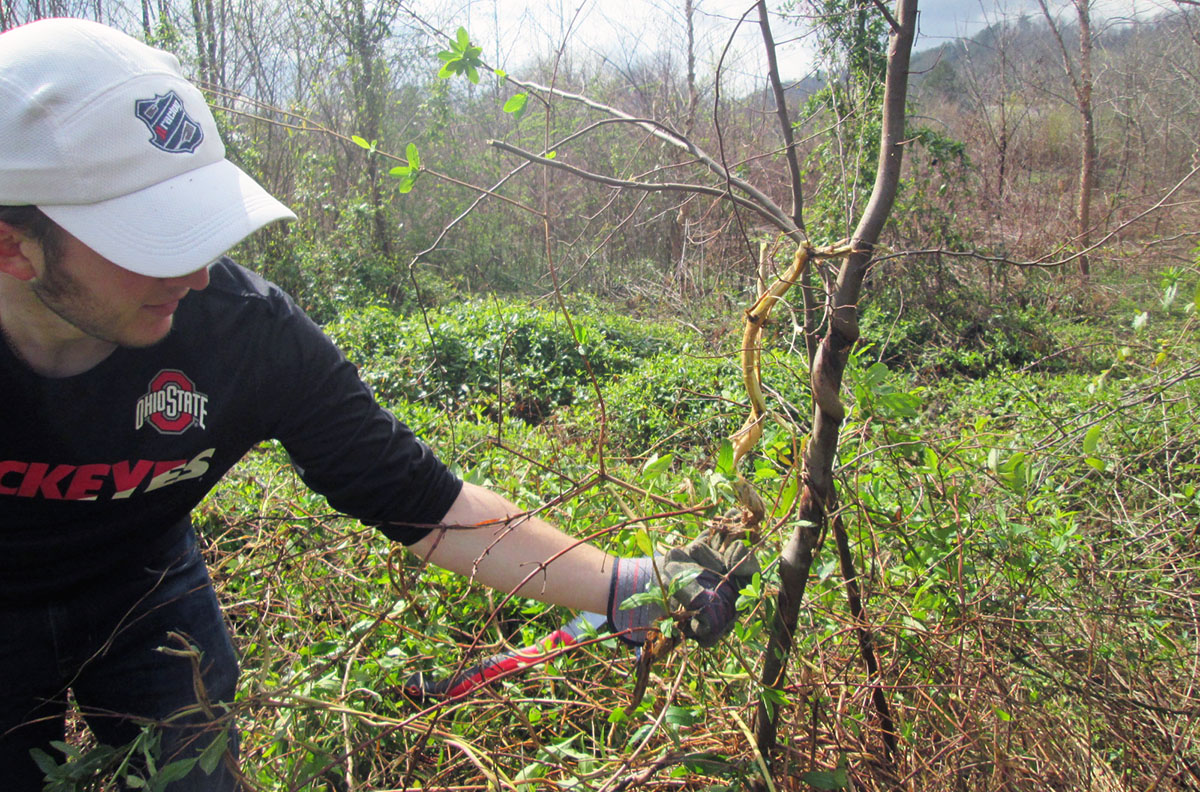 Photo caption: Severing vines of kudzu, oriental bittersweet and honeysuckle is the first step to controlling non-native invasive plants at Island Park.
Have you ever wanted to learn how to get rid of kudzu? Do you enjoy working with your hands and helping our public lands? Then we have a volunteer opportunity for you. MountainTrue has joined forces with the Tuckasegee River Alliance to eradicate non-native invasive plants at Bryson City's Island Park, which is currently closed to the public pending storm damage repairs.
This beautiful island in the Tuckasegee River hosts a riparian forest with some very large trees. However, infestations of non-native invasive plants threaten its biological diversity. Join us on Saturday, December 12 from 11 am to 2 pm to learn how to identify and control non-native invasive plants and help bring native plants back to Island Park! No prior experience is necessary, and tools and training will be provided. Email Tony Ward, MountainTrue's Western Region Program Coordinator, with any questions. 
Register here for the Island Park Invasive Plant Volunteer Work Session!
Native Trees And Shrubs Improve Water Quality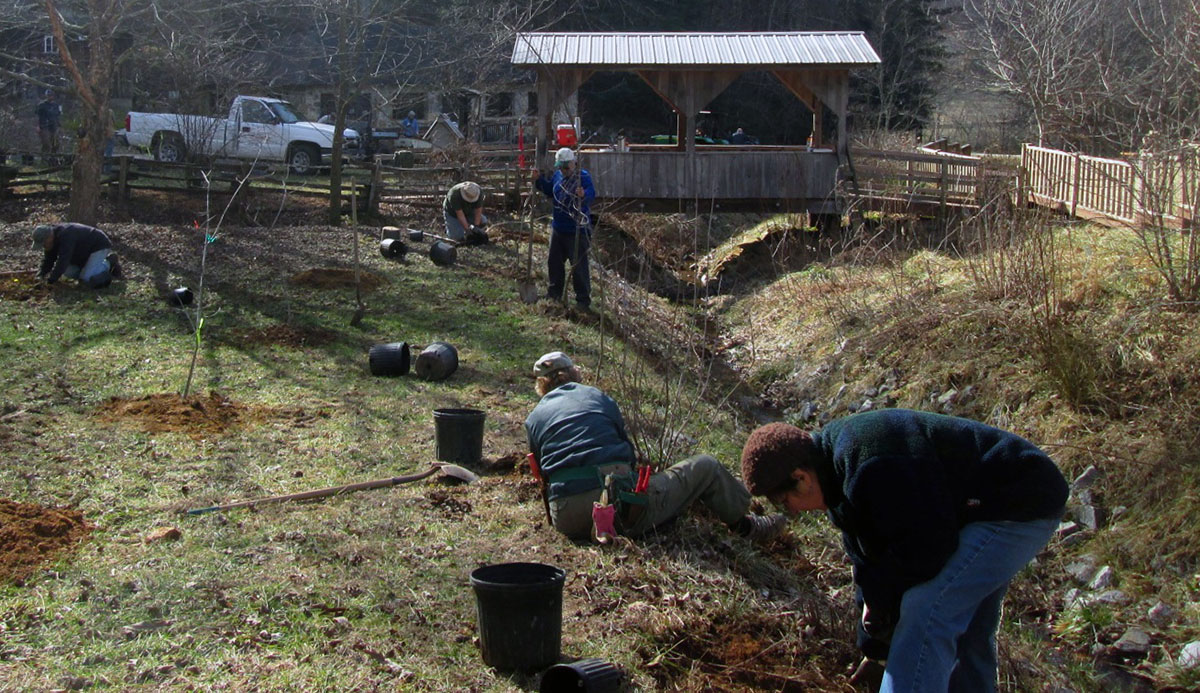 Volunteers plant native trees and shrubs along a small stream at the Georgia Mountain Research & Education Center in January 2019.
More than 50 of you purchased native trees and shrubs at our Annual Native Tree and Shrub sale this year, raising $3,000 to support our work protecting riparian buffers in the Western Region!
The native trees and shrubs that make up our riparian buffers are key components to healthy streams, rivers and lakes. Streamside riparian buffers provide a wide variety of functions, including filtering pollution from runoff, trapping excess soil and taking up nutrients. As a result, these buffers keep water temperatures cooler, prevent erosion and loss of land and provide food and shelter for wildlife. MountainTrue staff and volunteers spend a good deal of time removing non-native invasive plants along streams and lake shorelines to ensure that the native vegetation stays healthy and protects water quality.
Not only do the proceeds from the native tree and shrub sale support this work, but the trees purchased are also a great way for landowners to improve their own stream, river and lake fronts. The dormant season (November-March) is the best time to plant woody trees and shrubs so that they can develop a strong root system before putting energy into flowers, leaves and fruit in the spring.
Watch this short video to learn the proper way to plant your potted tree or shrub!
Events & Volunteer Opportunities