People Joined Together, and the Work was Done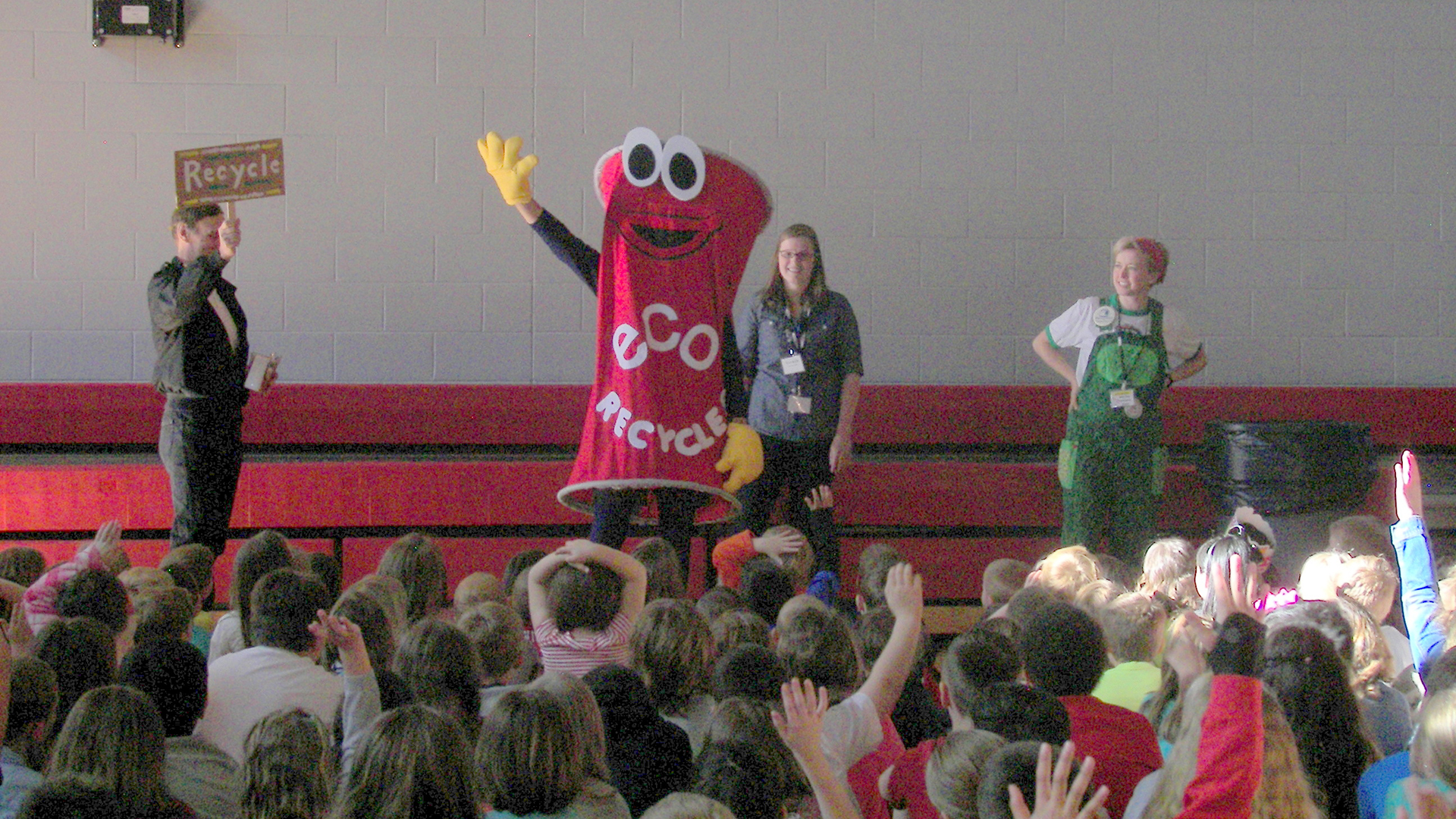 By Mary Jo Padgett, Co-Founder of Environmental and Conservation Organization (ECO)
As a way to celebrate the 40th anniversary of what's now known as MountainTrue, I've been asked to reminisce with you about the "old days" of ECO. The Environmental and Conservation Organization, popularly known as ECO, was one of the three organizations that merged together in 2015 to become MountainTrue. What comes to my mind as I surf through my mental movie of those early years are the things that made it exciting then and now – the intelligent, creative people, progressive ideas, and responsible, thoughtful action that was ECO and continues as MountainTrue.
It started as an idea while chatting around the kitchen table in 1987. My husband, David Malpass, and I were doing just that – discussing, as we frequently did, local political issues that seemed to us to have negative impacts on the environment. Among the topics of the day: a county-wide discussion about building an incinerator in Fletcher as a way to dispose of garbage; an attempt to build an asphalt plant in Rugby on land that was a recognized wetland; and NCDOT's unpopular idea to cut down several trees on Four Seasons Blvd. (which had been planted as part of Lady Bird Johnson's national beautification program) for no better reason than to allow better visibility of billboards. In Henderson County, where we lived, there was no shortage of environmental concerns.
David and I were average, employed, concerned citizens – he was a high school vocational ed. teacher; I was an associate editor at The Mother Earth News magazine. We decided we wanted to connect to the folks we saw and heard speak about environmental issues at the many County Commissioner meetings we attended. We also wanted to find people who wanted to get outdoors and explore our locale. So, we decided to call a meeting to see if anyone would show up to watch a video and talk about wetlands. We issued a press release to invite like-minded citizens to attend a gettogether. And they did! The 35 hiker-environmentalists who attended that first meeting on September 23, 1987, became the backbone of what grew to become the Environmental and Conservation Organization. They brought good ideas, a propensity for action, and more people to the next meetings.
We called it the Outing and Environmental Group, which for two years was managed from our kitchen table. Newsletters, program agendas, speakers, news announcements, projects, and finances were handled by us, the "founding couple." Right away, the group had a big idea — build a Jackson Park Nature Trail. By 1990, the 1.5-mile trail was done (dedicated and officially opened on Earth Day that year). This was a growing group that liked to learn, hike, participate in political decision-making, and do environmental projects. It became clear to me that his organization needed an official structure.
Key folks hunkered down with us to hash out bylaws and create a nonprofit organization with a board of directors. In the process, the name became the Environmental and Conservation Organization (ECO), and by 1992, the 501(c)3 incorporation papers had been written, submitted, and approved by the State of North Carolina. Membership dues were established.
By 2007, ECO had nearly 500 members in Henderson County and beyond. Political advocacy and outdoor-oriented programming were plentiful and fruitful. Action was so profound that an army of ECO volunteers had received awards and recognition from the Governor; state, national, and local environmental agencies; and businesses. All efforts were focused on the goal of conserving the land that sustains us, keeping it safe, healthy, and productive. Our motto: take care of your own backyard.
David Malpass was a major force with ECO until our divorce in 1993. As co-founder, I served in various capacities over a 20-year span, from organizer to president of the board, PR chairman to interim executive director, and then as executive director from 1995 to 2007. I retired as executive director in 2007 and passed leadership on to others.
By 2015 a merger with other environmental groups in WNC seemed a good next step so that the productive meetings, exciting projects, and intelligent leaders could keep citizens engaged and the ideas and action continuing to flow. MountainTrue was born.
Photo: ECO volunteers do a presentation on recycling and composting for local school children