Protect Old-Growth Forest and Vibrant Ecosystems in the Buck Project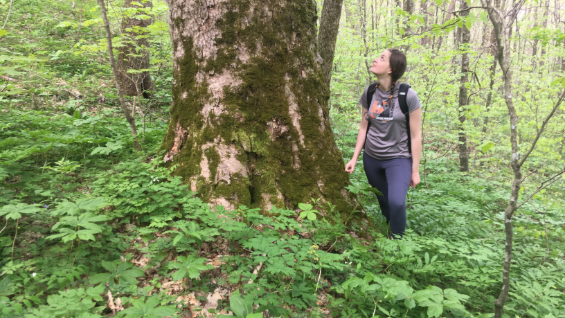 Action Expired
The Buck Project has the potential to be the most destructive timber sale in Nantahala National Forest in more than 30 years. Submit your public comment below to protect the vibrant ecosystems, pristine waters and old-growth forests that are on the chopping block.
The Buck Creek Project would occur in the Nantahala National Forest in Clay County, NC. Every proposed timber sale in a national forest must have alternatives, and right now the one the Forest Service is recommending – Alternative B – would cut 845 acres and build 9.1 miles of roads, causing significant erosion and harm to sensitive wildlife species like the seepage salamander and the brown creeper. The plan would also include logging at least six old growth areas and logging in the Chunky Gal potential wilderness area, a 7,000 acre swath of land that has gained support for a wilderness designation from the diverse stakeholders in the Nantahala-Pisgah Forest Partnership.
Alternatives Modified B and C would also do great harm, degrading the character of the area and interior forests. MountainTrue supports Alternative D, the only one that would not harm the Chunky Gal and Botetler Peak areas, but even this alternative should be revised to include the full water quality improvements and controlled burns that are available in other alternatives.
Take the action below to tell the Forest Service: Protect the Chunky Gal potential wilderness area, old-growth forest and sensitive wildlife species in the Buck Project.