Protecting Our Mountain Waters Together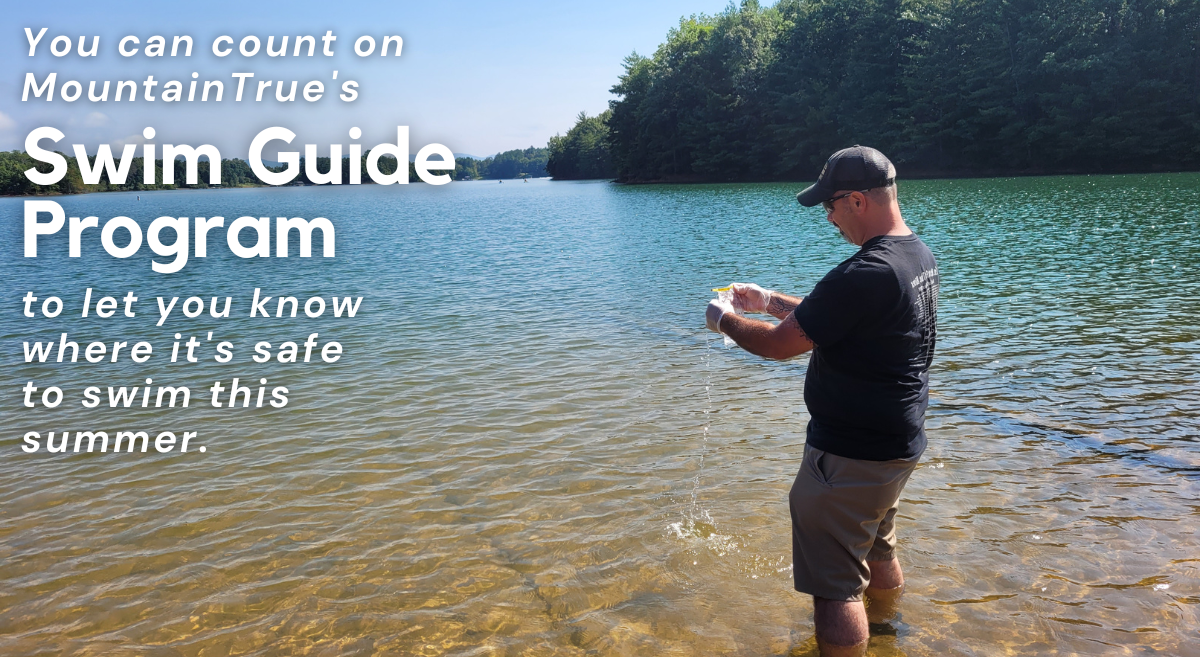 I'm Callie Moore, MountainTrue's Western Regional Director, and I want to tell you why it's going to take all of us working together to clean up our lakes and rivers.
You can't always see what lies just below the surface. That was the case for Swim Guide volunteer and Hayesville resident Stacey Cassedy. Stacey signed up to volunteer because she wanted to protect the natural beauty of our area. I told her that Lake Chatuge was always clean and that the Clay County Rec Park swim beach monitoring site had never failed an E. coli test. Neither of us could believe what happened next.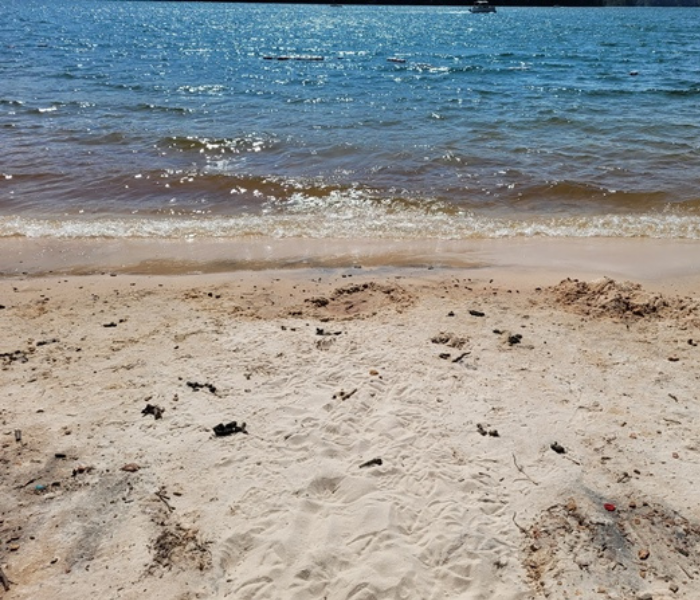 "I tested for several weeks and everything was fine. All of a sudden, the samples were full of E. coli. It was confusing because I couldn't see any cause for it. The next morning, Callie came to investigate and discovered goose poop (pictured above)! It went from being a safe place to swim to a huge issue. Goose feces have a lot of bacteria and parasites, and of course, I'm thinking about all the people and kids who swim here. People just don't realize that they could get sick."
-Stacey Cassedy
The Canadian geese that we have around our reservoirs can be a real water quality problem, as we saw first-hand with this incident. We made recommendations to Clay County government about signage and ways to deter the geese from coming up onto the beach. 
Your support helps us collect E. coli bacteria at 13 publicly-owned swimming areas and canoe/kayak put-ins across the Hiwassee watershed between Memorial Day and Labor Day weekends. And with your help, we will add sites on the Little Tennessee and Nantahala Rivers!
Help me raise $6,000 by May 30 to fund this summer's Swim Guide E. coli sampling program.
Each sample costs between $30-35, which includes supplies, lab analysis, and travel expenses. Businesses or organizations can fully sponsor a site for $1,000/year with recognition on the Swim Guide platform and social media.  
I want you and your family to be able to swim and paddle without having to worry about health risks. 
Stacey is doing her part to ensure our water is clean and safe, but she can't do it alone. Will you join Stacey in supporting cleaner, healthier lakes and rivers now and for future generations? Take action today and help us reach our $6,000 goal.
Thank you for making this summer swim season the safest one yet!