Protecting the French Broad Together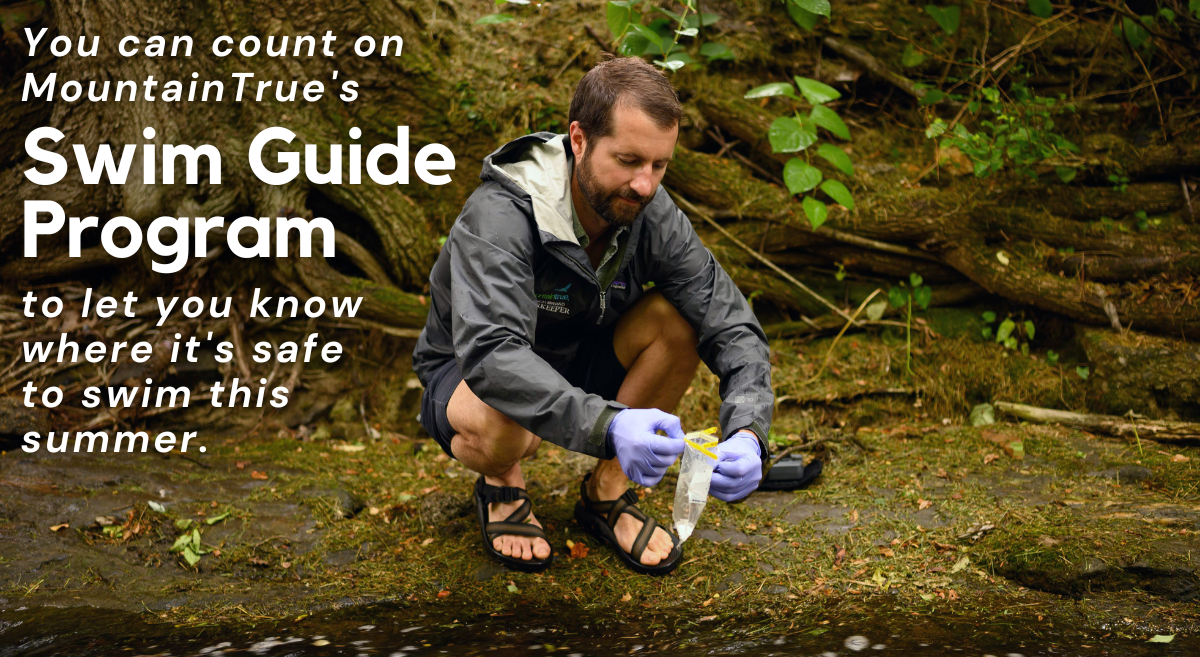 I'm your French Broad Riverkeeper, Hartwell Carson, and I want to tell you why it's going to take all of us working together to clean up the French Broad River.
Let me introduce you to Jim Clark (pictured below with MountainTrue's French Broad Watershed Science & Policy Manager, Anna Alsobrook), a MountainTrue member who volunteers through our Swim Guide bacteria pollution monitoring program. The samples that Jim collects provide MountainTrue with the data we need to find the sources of pollution and fight for real solutions to stop water pollution. Jim's volunteer work helped MountainTrue create one of the only real-time E. coli monitoring sites in the country.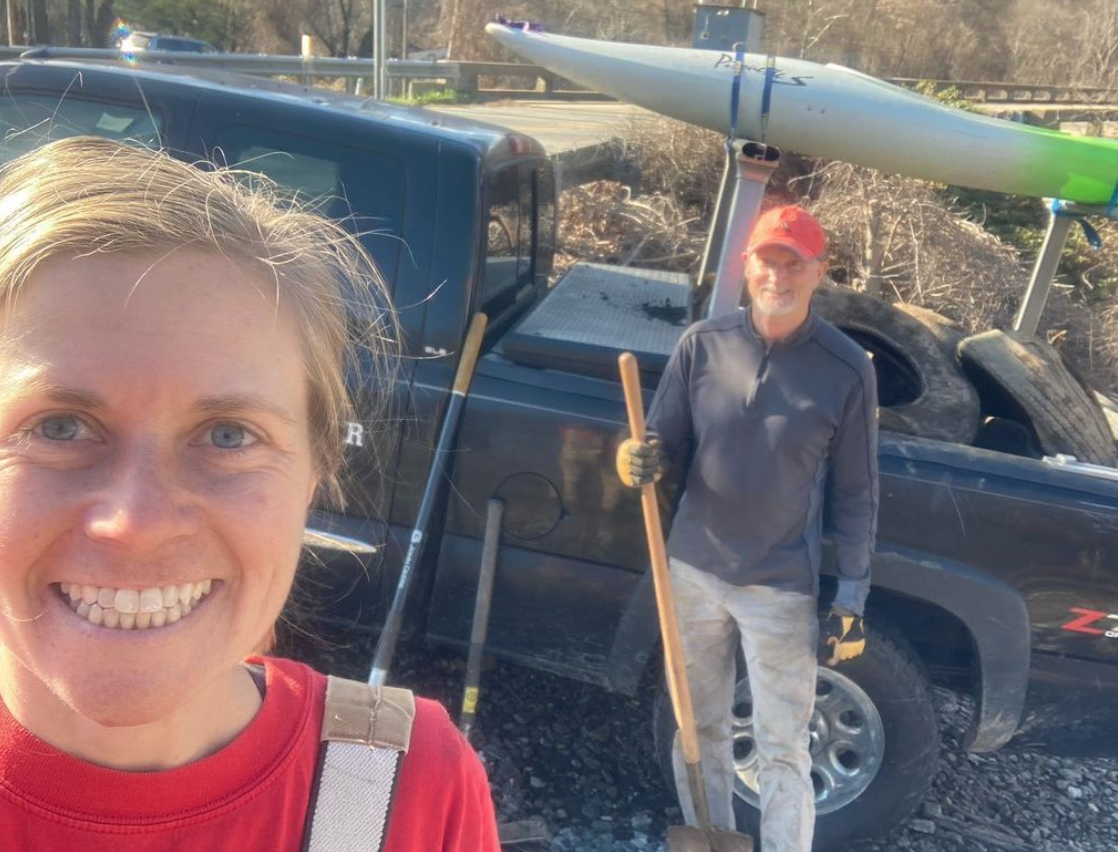 "I started collecting Swim Guide samples on Hominy Creek and Pearson Bridge in 2014 and recently started taking microplastic samples. I feel like I'm part of a team that's gathering data to build a case for improving the river's health. I feel like I'm contributing to a bigger cause and helping to improve the quality of our river."
-Jim Clark
Much of the French Broad Watershed is regularly unsafe to swim in. If we want to clean up our river, we need your support today. Winning new laws and reforms to reduce bacteria pollution requires ongoing sampling, public education and organizing, and advocacy at the local, county, and state levels.
Your support helps us collect more than 600 samples from 38 popular swimming sites in the French Broad Watershed between Memorial Day and Labor Day weekends. Last year, 62% of the sites along the French Broad failed to meet the Environmental Protection Agency's safety standards for primary recreation — swimming or other activities where there is a risk of ingesting polluted water.
If we don't act now, heavier and more frequent rains caused by climate change, coupled with increased development, could make our pollution problem worse.
Help me raise $5,000 by May 30 to fund this summer's Swim Guide E. coli sampling program.
Each sample costs $30, which includes supplies, lab analysis, and travel expenses. Businesses or organizations can fully sponsor a site for $1,000/year with recognition on the Swim Guide platform and social media.
I want you and your family to be able to swim and paddle the French Broad River without having to worry about health risks.
Jim Clark is doing his part to ensure the French Broad is safe for you and me, but he can't do it alone. Will you join Jim in supporting a cleaner, healthier French Broad now and for future generations? Take action today and help us reach our $5,000 goal.
Thank you for making this summer swim season the safest one yet!