Raleigh Report: Reviewing the Primaries and Looking Ahead to the Budget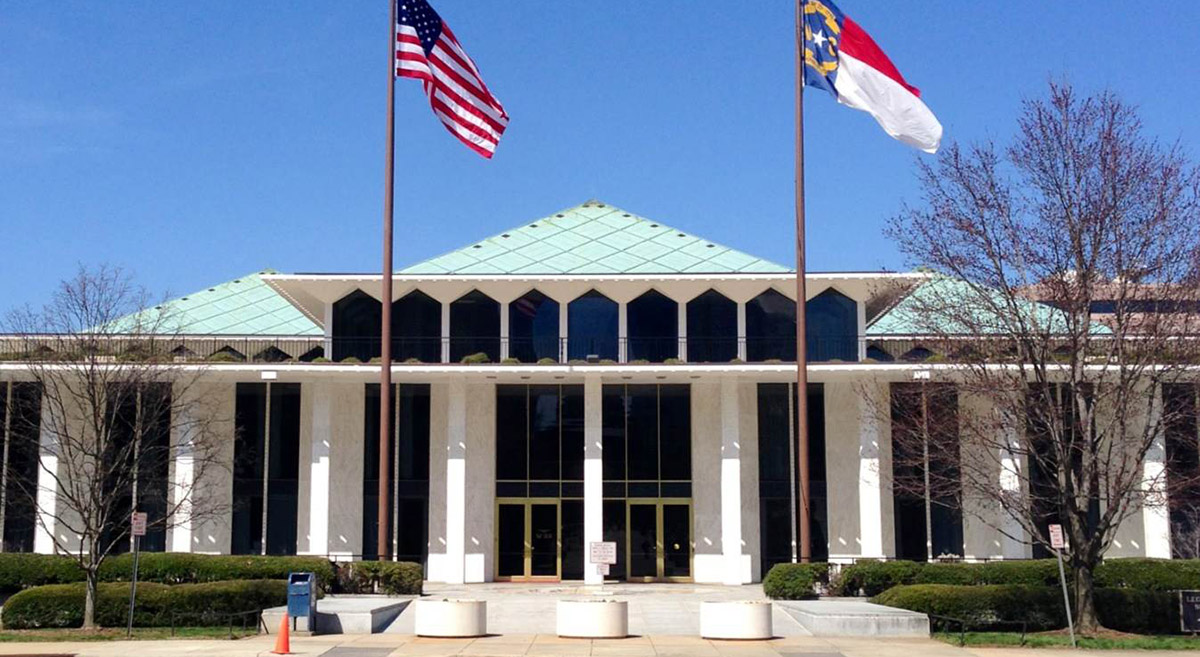 Congratulations to all of us for getting through a particularly energetic and crowded primary election season. 
In this update, we will get you up to speed (quickly) about who in WNC won and lost on Tuesday, then turn our attention to the North Carolina General Assembly, which began its so-called "short session" on May 18.
For Western North Carolina, the primary season was dominated by the Republican nomination in the 11th Congressional district, where state Senator Chuck Edwards defeated incumbent Madison Cawthorn. But, there were a few other races of note as well. Perhaps the most closely watched was the GOP primary for the 47th state senate seat, where incumbent GOP Senators Ralph Hise and Deanna Ballard faced off. Hise won the race narrowly – by 311 votes. In other races, GOP state Senator Warren Daniel likely earned a return to the Senate after defeating Mark Crawford in a Republican-leaning 46th Senate district. In Buncombe County, incumbent Julie Mayfield (and MountainTrue co-director) defeated Asheville City Council member Sandra Kilgore and entrepreneur and community activist Taylon Breeden in the Democratic primary for the heavily democratic 49th Senate district. In the House, Rep. Jake Johnson defeated Rep. David Rogers for the GOP nomination after redistricting forced them to run in the same heavily Republican 113th district. 
With primary elections complete, lawmakers will come into the capital as focused on the general election as any bill or budget. For the last few years, Republicans — who control both the state Senate and House — have been unable to find the votes to override Gov. Cooper's numerous vetoes. The GOP leadership hopes to pick up enough seats in both chambers in the general election to secure veto-proof supermajorities for Cooper's last two years in office. 
With so much at stake in November, the 2022 session is expected to be short, and many lawmakers have talked about adjourning for the year by July 4. So look for the General Assembly to avoid controversial issues and pass relatively few bills. 
The major work of any short session is to revise the second year of the state's biennial budget. This year, lawmakers have more money than ever before to accomplish this task. State revenues are expected to be at least $5 billion more than projected when the two-year budget was approved last year. Whether and how to spend that money will be the major issue of the session, along with expanding Medicaid eligibility for the approximately 600,000 North Carolinians without health insurance. 
On spending, look for the Senate Republicans to push to put most of the surplus in the state's strategic reserve. House Republicans will also support increased savings, but will want to spend more to win votes in November and keep rank-and-file members happy with investments in their districts. 
Of course, a revised budget requires the Governor's signature, and last year reaching a budget deal took months of negotiation. With a budget already in place for FY22-23, another long stalemate is very unlikely. If they cannot get a budget deal, the GOP leadership is more likely to shut the session down, proceed to electioneering, and return to pass a bill in 2023 when they hope they won't need Cooper's signature to pass a budget or a bill. 
For MountainTrue, our priorities for the session are simple. We'd like lawmakers to use some of that surplus to help farmers, property owners, and local governments keep our rivers and streams clean. That means investing more to help farmers pay for fencing and other strategies to keep animal waste from causing spikes of E. coli in WNC waters. Like this agriculture assistance money, demand for state funds to help homeowners and local governments keep their runoff and wastewater out of rivers and streams is also far outstripped by demand. We'd like to see those funding shortfalls addressed. 
Finally, MountainTrue has developed a list of shovel-ready, noncontroversial projects for river and stream access, trail development, and dam removal across the region that we hope rank-and-file lawmakers will support as part of their budget priorities in their districts. 
Providing WNC with a voice in Raleigh for clean water, clean air, and a sustainable future is a cornerstone of MountainTrue's mission. For more information about our advocacy efforts, visit our website and, as always, thank you for your support – we could not do what we do in the mountains or in Raleigh without you. 
Shovel-Ready Projects for WNC
Polk County – Expand public access to the Green River by developing a new public river access point on property owned by the Polk County Community Foundation at S. Wilson Hill Road ($150,000 nonrecurring to Polk County Community Foundation).
Watauga County – Improve public access to the Watauga River Paddle Trail by purchasing an additional access point ($500,000 nonrecurring to Blue Ridge Conservancy).
WNC – Promote eco-tourism in Western NC by creating the Blue Ridge Snorkel Trail – includes at least one publicly-accessible site in 24 WNC counties, a website, a printed trail map, and an educational panel at each site ($150,000 nonrecurring to Mainspring Conservation Trust).
Cherokee County – Improve public access to the River Walk & Canoe Trail on the Valley and Hiwassee Rivers in downtown Murphy by fixing erosion under the bridge at Leech Place, building a boardwalk for the Fisherman's Loop, and extending the path to a new workforce housing development ($250,000 nonrecurring to Town of Murphy).
Jackson County – Improve public access and water quality by constructing green infrastructure in Sylva's Bridge Park. This project is recommended in the Scotts Creek Watershed Action Plan and is shovel-ready ($700,000 nonrecurring to the Town of Sylva).
Haywood County – Enhance Chestnut Mountain Nature Park by building new hiking, biking, and walking paths and trails and installing a playground and creekside park. This project is shovel-ready, including a detailed budget and construction plans ($600,000 nonrecurring to the Town of Canton).
Transylvania and Henderson Counties – Help manage a steep increase in public use at DuPont State Recreational Forest by creating one additional recreation staff position ($70,000 recurring to NC Forest Service).
Sing up to get the Raleigh Report in your inbox