Sarah Ogletree Hired as the Next Director of the Creation Care Alliance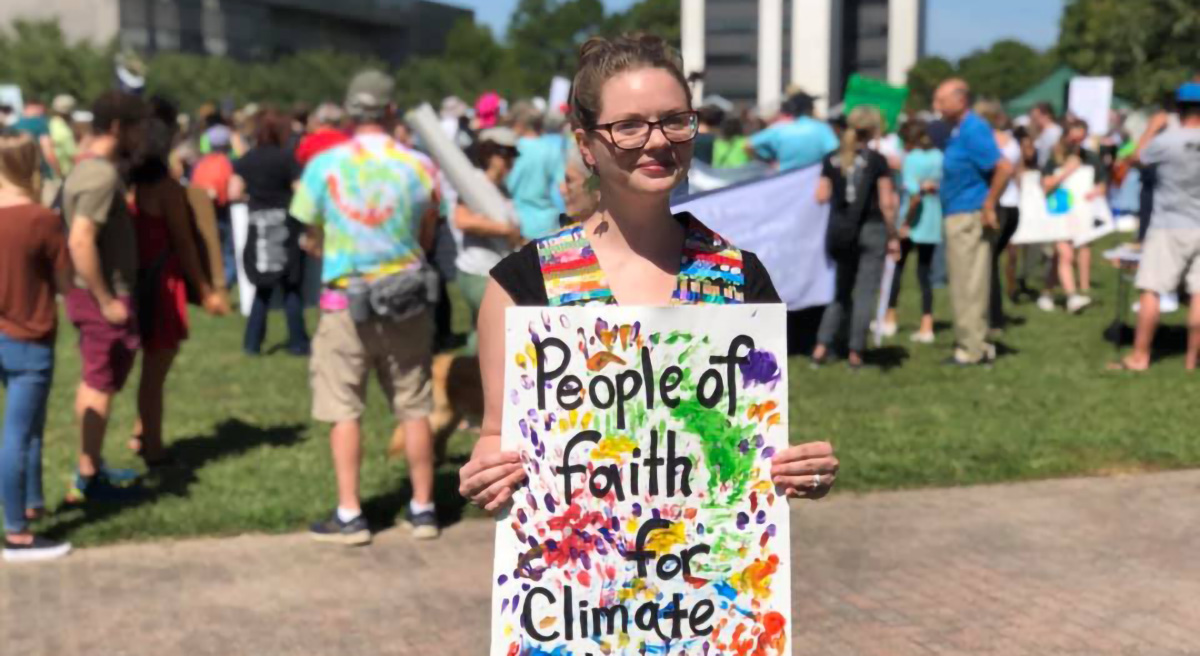 The Creation Care Alliance is pleased to announce that Sarah Ogletree will be our next director.
Sarah comes to us from our close partner, NC Interfaith Power and Light, where she has been working for the last three years, serving most recently as a program coordinator gaining experience in the kind of work that she will be doing to expand the work and reach of the Creation Care Alliance – building relationships with faith communities, organizing webinars and events, conducting fundraising, managing communications, recruiting volunteers, and involving youth. 
Sarah holds a Masters of Divinity from Wake Forest University School of Divinity, where she focused her studies on faith and ecology. She received her Bachelor of Arts in Sustainable Development from Appalachian State University. Since then, Sarah has worked at the intersection of faith, ecology, and Creation Care at United Methodist Churches in Cullowhee and Winston-Salem, Parkway United Church of Christ in Winston-Salem, First Baptist Church in Sylva, and here with the Creation Care Alliance back in 2017. Her dedication to seeking justice for both people and planet shines through in all aspects of her life, and she has consistently been recognized with awards for her leadership, dedication and excellence. Notably, she was the recipient of the national 2018 Emerging Earth Care Leader Award from Presbyterians for Earth Care and was named a 2019 Re:Generate Fellow.
In her free time, Sarah enjoys planting flowers, singing, and playing the fiddle with her husband, William. She is a fan of snuggling up on the couch to read southern Appalachian novels and also loves exploring with her small but mighty dog, Bo. Sarah added "I am so thrilled to be joining the Creation Care Alliance team. The opportunity to do the work of faith-based ecological justice in the region that has made me who I am is an immense blessing. I look forward to getting to know each of the wonderful community members who, through the prayers of their hearts and hands, have made CCA what it is today."
MountainTrue Co-Director Bob Wagner shared that "Sarah brings wisdom of growing up in Western North Carolina, training and experience that includes a divinity degree and work with partner agencies, a passion for creation care, and charisma that draws people into caring about our environment. This work is her life's calling and we are thrilled to welcome her to our staff."