Sign Up for our Richmond Hill Invasives Removal Work Day March 10!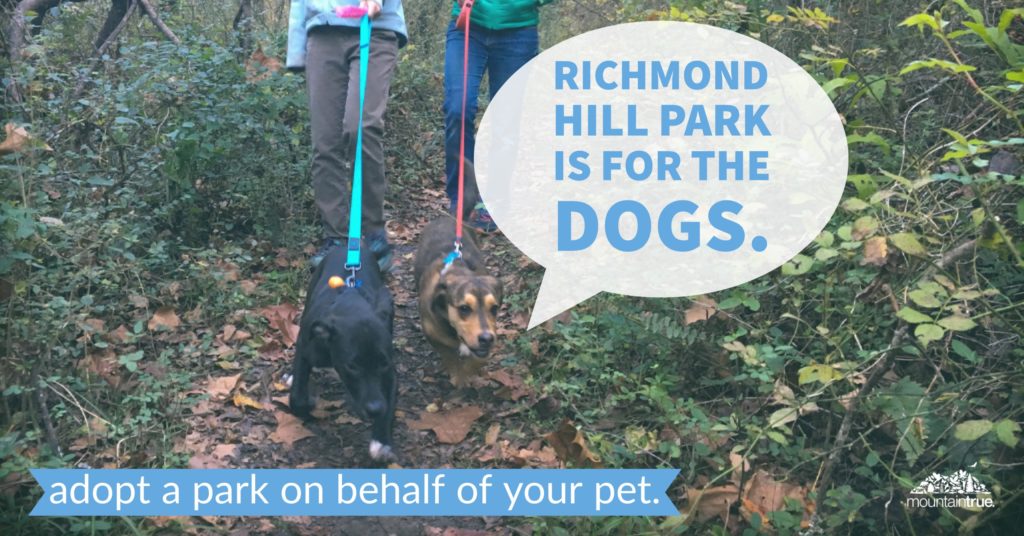 MountainTrue has worked for the past six years to restore Asheville's only forested park, Richmond Hill. A favorite of dog walkers, mountain bikers and disc golf fans, the park has unfortunately become overrun with non-native invasive plants like multiflora rose, which has very sharp thorns that can harm our canine companions. The invasives crowd out native species and prevent them from growing, reduce valuable habitat, and diminish the natural beauty of the woods.
We have seen incredible improvements at Richmond Hill since holding invasive species removal days, with a 95% reduction of invasive species in some areas! We hope you'll join us for our next restoration workday on March 10th, and we will subsequently host work days at Richmond Hill on the second Saturday of every month for the rest of the year.
Where: Richmond Hill Park, 280 Richmond Hill Drive, Asheville, NC 28806
When: Saturday, March 10 2018 from 9:00 am to 1:00 pm
Other Info: Be sure to wear long sleeves and pants as well as closed-toed shoes to this event. Bring a snack and water. We will provide all other equipment necessary! We ask that you leave your pets at home for this work day.