Support Backcountry Recreation in the Nantahala-Pisgah National Forest Management Plan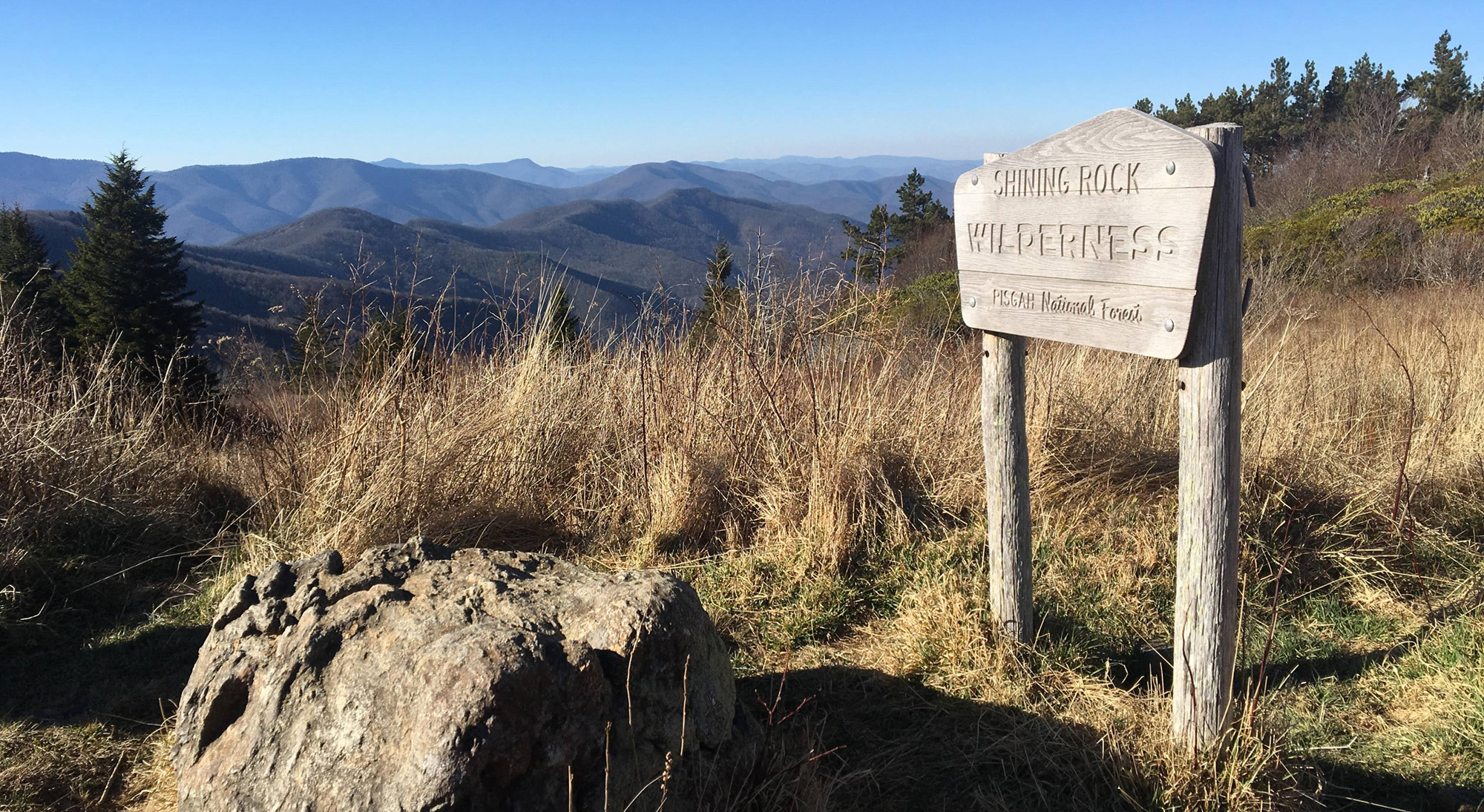 Help protect our forests and our backcountry areas by submitting your public comment today. The deadline for public comment is June 29, and this is our last significant opportunity to win better protections and influence how our public lands are managed for the next 15-20 years.
There's no better way to get away from the hustle and bustle of civilization than to head out into the backcountry. The Pisgah and Nantahala National Forests provide us with a myriad of ways to get away and spend time in the wild such as hiking and backpacking, horseback riding, mountain biking, rock climbing, fishing, canoeing, camping and whitewater kayaking.
These are wonderful pastimes that so many people in our region enjoy as ways to keep fit and clear our minds from the stress of everyday life. Our abundant backcountry areas are also an incredible economic resource for local businesses because people travel here from around the country and the world to vacation in our national forests. More than 10 million people visit our national forests every year, many of them for backcountry recreation pastimes. The Outdoor Alliance estimates that paddling, climbing and mountain biking generate $83.3 million in visitor spending. If it were a national park, it would be the third most visited park in the country.
To keep the Nantahala and Pisgah National Forests an amazing place for backcountry recreation, the next management plan must protect our wild and special places and ensure that trails and other recreation resources are well maintained in the next forest management plan. Here are our recommendations:
1. Protect old-growth forests and Natural Heritage Areas.
The old-growth forests of the Nantahala-Pisgah National Forests are hot spots of biodiversity and wonderful places to hike through and observe nature. Unfortunately, they are also very rare. Less than 1% of forests in the Eastern U.S. are believed to be in old-growth condition, but in the Blue Ridge Mountains, up to 3% may be existing old growth. Approximately 9% of Nantahala and Pisgah National Forests is known to be in old-growth condition; however, not all of these rare forests are currently protected.
Our recommendation is for the Forest Service to place all of the established old-growth — plus areas identified by ecologists and conservation experts — in the Designated Old Growth Network and into protective management areas to prevent logging, as recommended under Alternative C. However, any restrictions to adding old growth stands that have yet to be identified to the Designated Network should be lifted.
Similarly, North Carolina Natural Heritage Program Natural Areas were identified by biologists with the North Carolina Natural Heritage Program, and contain the best examples of natural communities, species diversity and rare species in North Carolina. These areas are very beautiful and represent the best examples of ecosystems and biological diversity in our landscape. Our recommendation is to also place these natural heritage areas in management areas where they will not be used for timber rotation, and instead be managed to restore, maintain, and enhance their natural qualities.
2. Extend Wild & Scenic Rivers protections to more of our forest's classic paddling rivers and streams.
Western North Carolina is home to an incredible array of rivers and streams that are paddling classics and draw whitewater kayakers from around the world. However, only three streams in our region are protected under the Wild and Scenic Rivers Act. The Draft Plan recognizes nine additional streams as eligible for Wild and Scenic designation, bringing interim protections to a total of 12 streams across the Forest.
MountainTrue recommends that the North Fork of the French Broad River (6.5 miles); Panthertown Creek, Greenland Creek, and the East Fork of the Tuckasegee River (totaling 8.6 miles); the East and West Forks of Overflow Creek (totaling 5 miles); and nine additional miles of Fires Creek, also be found eligible for Wild and Scenic designation.
3. Expand protections to more of our wild places.
Wilderness Inventory Areas (WIAS) comprise the wildest and most remote places in Nantahala and Pisgah and, by extension, some of the wildest places in the East. WIAS were identified during this planning process because they were large (generally greater than 4,000 acres) and had very few roads. Smaller WIAs are adjacent to existing Wilderness Areas and comprise part of a larger wild landscape.
About 350,000 acres of WIAs were identified in the planning process, which is a testament to the ruggedness of the Blue Ridge Mountains and the wild character of the Nantahala and Pisgah. In the draft plan, the maximum amount of Recommended Wilderness identified from the WIAs is 126,000 acres. The remaining areas are allocated differently in the three Alternatives. MountainTrue recommends placing all Wilderness Inventory Areas into Management Areas that are "unsuitable" for timber rotation, and road construction should be limited to maintain their wild and remote character.
4. Expand and maintain the trail system and recreation infrastructure by partnering with recreation groups.
Due to lack of federal funding the Forest Service, the majority of trail maintenance these days is performed by organized, trained volunteer groups. There is huge demand for new trails and facilities but barely enough funding to maintain what already exists. That demand has resulted in the creation of an informal network of user-created "social trails" that range from informal paths which lead to places like scenic views, fishing spots, climbing areas, swimming holes, boater put-ins and other destinations to longer old roads and trails that are well-worn and well-known treads. The draft plan takes a binary approach to trail maintenance: maintaining the official trail system and shutting down user-created trails. Because the Forest Service doesn't have the budget or resources to significantly expand the official trail system, this would cut off access to many river access points, climbing areas and beloved mountain biking trails.
Maintaining our trail system to prevent erosion is important, but MountainTrue supports a more recreation-friendly approach. We join recreation user groups in calling for a comprehensive trail inventory to see which trails are most needed by mountain bikers, horseback riders, climbers, anglers and other trail users. The Forest Service should add those priority trails to the official system, and partner with user groups to ensure that they are maintained and made sustainable.
Help us keep the Nantahala and Pisgah National Forests wonderful natural places for all of us to play and enjoy the great outdoors. Comment today!