Take Action Against Single-Use Plastic Pollution in Asheville and Buncombe County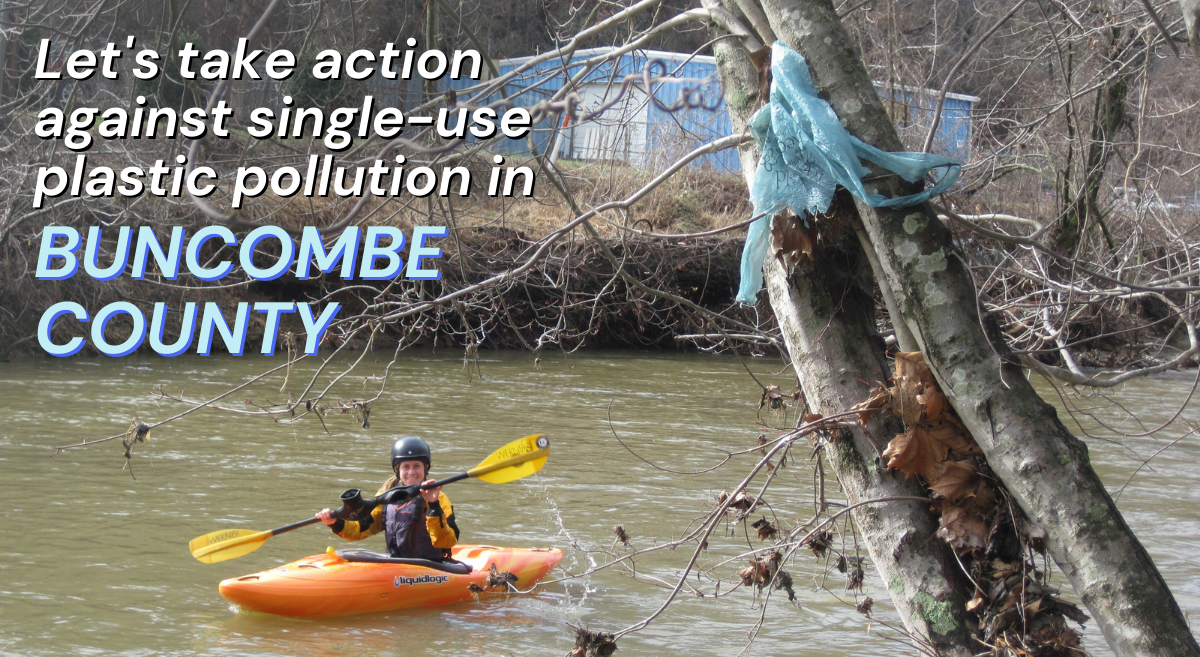 Plastic pollution: we've all seen it littered on the side of the road, blowing in the wind, floating down rivers and streams.
Plastic pollution is a global problem, but we all have to be part of the solution. Together, we can stop plastic pollution at its source. Let's enact common-sense laws at the state and local levels to limit the use of single-use plastics before they end up as litter in our rivers, lakes, and streams.
MountainTrue Watershed Outreach Coordinator Anna Alsobrook clearly remembers the day she and French Broad Riverkeeper Hartwell Carson were confronted with the dismal reality of the plastic pollution crisis: "It was the final straw — figuratively and literally. A few years ago, Hartwell and I were paddling the Swannanoa River. Plastic was everywhere — thousands of plastic shopping bags littered the trees around us, and plastic bottles floated in the river like rafts of ducks. These weren't new sights for us by any means, but they were the ultimate kick in the gut to start making more permanent changes to protect our rivers and streams."
Want to join us in taking a stand against plastic pollution in Buncombe County? Add your voice below: