Take Action For Funding To Map Landslide Hazard Areas In WNC
Action Expired
Landslides in our mountains are a threat to homes, roads, drinking water, and even lives. But we can make our communities safer if we know where to expect them. Call on the NC Senate to continue funding for the mapping of dangerous landslide hazard areas in Western North Carolina below!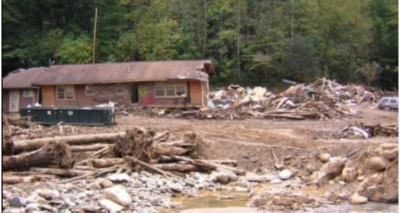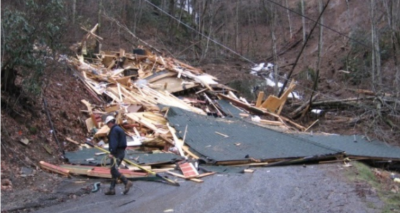 To make sure we know where landslide risks exist in our mountains, the NC Department of Environmental Quality began mapping these areas back in 2005. This program was halted in 2011 and then restarted in 2018 with funding from the NC General Assembly. However, the funding for the highly trained, technical mapping staff – the staff who are the boots on the ground for this work – will run out this June. We need to make sure this important work continues!
As climate change causes more frequent and heavy rainstorms, landslides become more common and dangerous. In fact, every record rainfall our region has experienced in the past decade has come along with a sharp increase in landslides. Over the last few years, these landslides have:
Destroyed and condemned homes across the region

Killed people in Watauga, Polk and Macon counties

Impacted a major gas line in Polk County

Blocked key roads like I-40 in Haywood County

and US 19/74 in Swain County

for weeks

Moved significant excess sediment into Franklin's drinking water supply
To make our communities more resilient to future landslides, we must first understand where the risks are so we can plan, prepare, and adapt accordingly. Take action below to call on your State Senator to include funding to continue the landslide hazard mapping program in this year's budget.
To make your message most effective, we highly encourage you to personalize it and explain why this issue matters to you!