Take Action: Manage Pisgah and Nantahala National Forests in line with our Climate Reality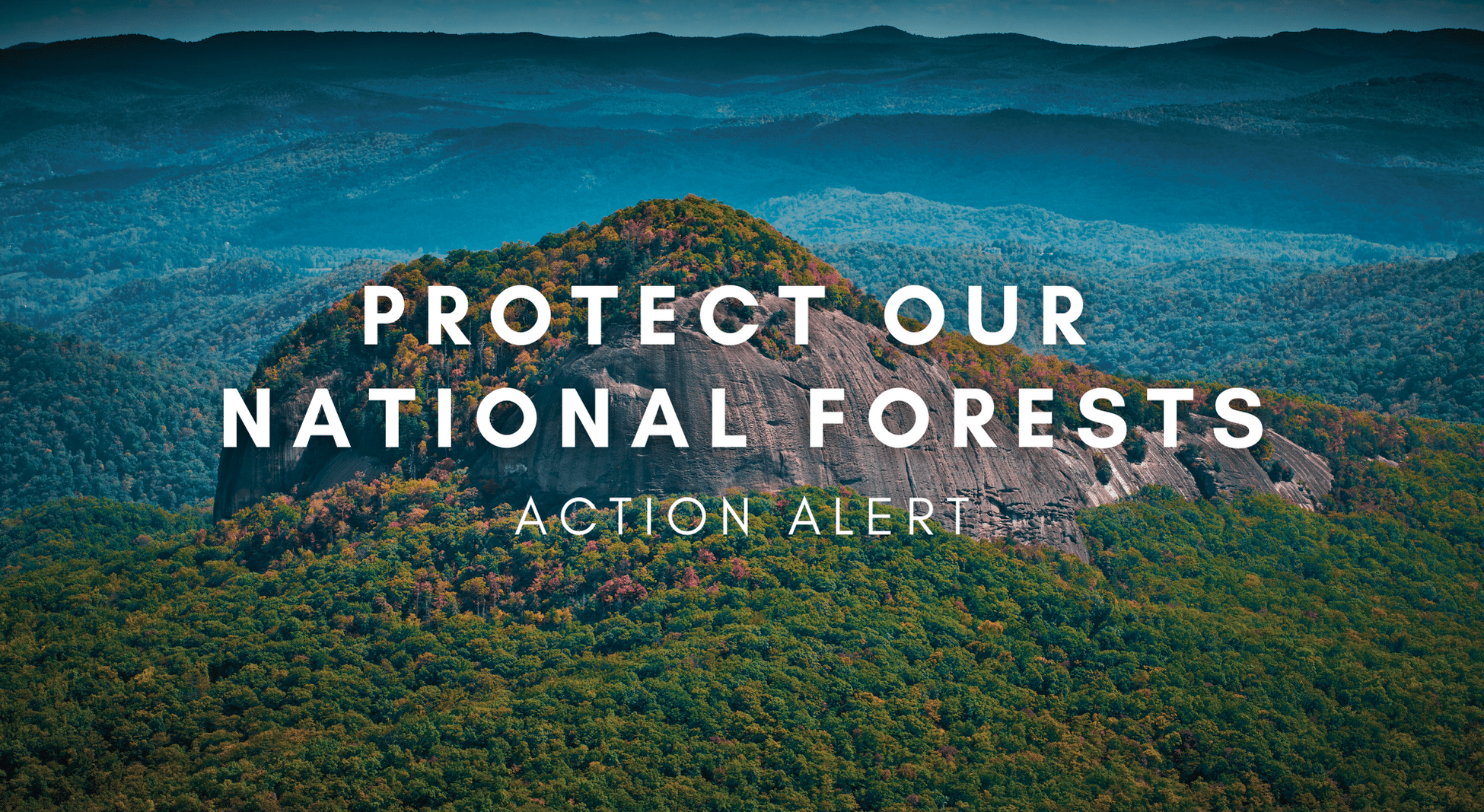 Public Comments Due by July 20, 2023
Our national forests are public treasures and should be managed to maintain the health of our environment and best serve our communities' current and future needs. The Forest Service is soliciting public feedback on how it should adapt current policies to protect, conserve, and manage mature and old-growth forests on public lands for climate resilience. 
Climate change will significantly impact our region, our uniquely bio-diverse ecosystems, and our watersheds. Yet, here in Western North Carolina, the Forest Service has maintained an outdated focus on exploiting our forests for commercial logging, and this year they finalized a new Forest Management Plan that could allow logging on 60% of the Nantahala-Pisgah National Forests' one million acres, including thousands of acres of old-growth forest. 
Please provide public comment to the Forest Service asking that they update their policies to prioritize the preservation of old-growth and mature forests, which provide critical functions as wildlife habitats, carbon sinks, and pristine watersheds and sources of clean drinking water.
Need help drafting public comments? Try Nick's Comment Generator. 
MountainTrue Board Member Nick Holshouser has developed a Comment Generator Tool that uses OpenAI to generate a short, meaningful, and unique comment. By selecting from a menu of topics, you can easily generate a first draft that you can review, edit, and further personalize. Then, all you have to do is copy and paste your comment into the Regulations.gov comment portal.  
Try the Comment Generator Now. 
Public comments are due by July 20, 2023. (Note that the original June due date is still listed on the public feedback page, but the comment deadline has been extended.)