Take Action to Reduce Air Pollution and Protect Our Parks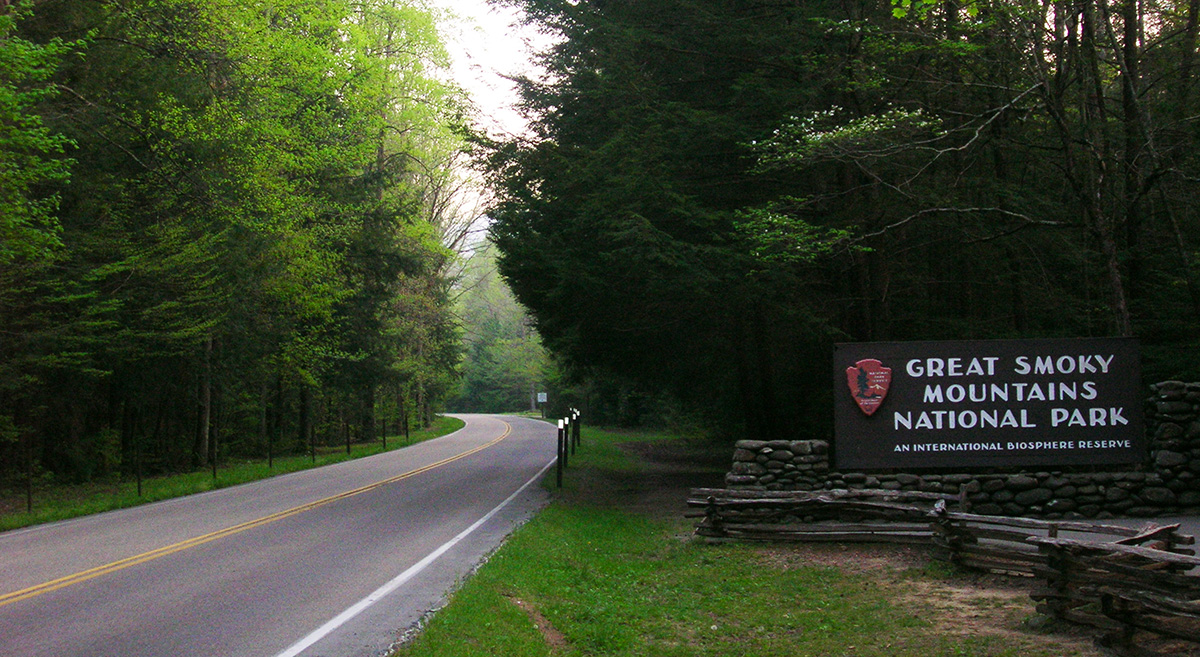 Encourage the North Carolina Department of Environmental Quality's Division of Air Quality (DAQ) to improve its Regional Haze Rule State Implementation Plan.
Take Action:
Use the form below to submit public comments asking DAQ to consider all haze-causing pollution including nitrogen oxides and expand its list of sources to include all of Duke Energy's coal-fired power plants.
Attend the public hearing on October 6 at 6 p.m. and voice your support for stronger air pollution controls.
Air pollution threatens the health of wildlife and our communities, drives the climate crisis, and remains one of the most serious problems facing our national parks. In fact, nearly 90 percent of our more than 400 national parks are plagued by haze pollution caused mostly by coal plants, vehicles, and other industrial sources, as well as oil and gas development and operations.
National parks and wilderness areas like Great Smoky Mountains National Park and Shining Rock, Linville Gorge, Joyce Kilmer-Slickrock, and Swanquarter Wilderness Areas are labeled "Class I" areas, have the strongest clean air protections in the country, mandated by the Clean Air Act (CAA). The Regional Haze Rule is the CAA's time-tested, effective program that requires federal and state agencies as well as stakeholders to work together and put forth implementation plans that will reduce air pollution and restore clear skies at Class I areas around the country.
This is a great opportunity to make our air cleaner and healthier. Let's encourage the Division of Air Quality to improve its Regional Haze Implementation Plan by including all of Duke Energy's coal-fired power plants and taking into account all haze-causing pollution such as nitrogen oxide.
Take action today and attend the public hearing on October 6 in support of clean air and a better Regional Haze Implementation Plan.
TALKING POINTS:
While most haze pollution does not originate in national parks, it can travel hundreds of miles from its source, thereby affecting parks and nearby communities. In fact, nearly 90% of national parks are plagued by haze pollution, and on average, park visitors miss out on 50 miles of scenery because of haze — a distance equal to the length of Rhode Island.
The Clean Air Act's Regional Haze Rule (RHR) is a time-tested, effective program that has resulted in real, measurable, and noticeable improvements in national park visibility and air quality. The RHR is intended to protect Class I national parks and wilderness areas both inside and outside North  Carolina including Great Smoky Mountains National Park and Shining Rock, Linville Gorge, Joyce Kilmer-Slickrock and Swanquarter Wilderness Areas from air pollution. North Carolina's plan is required to address visibility impairing pollution that has the potential to affect Class I areas in order to make reasonable progress towards clear skies in the second round of planning.
A recent study found that air pollution in some of our most iconic national parks is comparable with densely populated cities like Los Angeles and Houston.

The study's key findings show that between 1990 and 2014, average ozone levels in the parks were indistinguishable from levels in the United States' 20 largest metro areas.
The study also found that park visitation drops by at least eight percent when ozone pollution is high — a clear indicator that air quality is an important issue for the public and directly impacts their use and enjoyment of our national parks.

The same sources of pollution harming our communities are also fueling the climate crisis, and the consequences are alarming. Climate change has increased the frequency and intensity of wildfires over natural levels across the western U.S., including at Yosemite and other parks, raised sea level at the Statue of Liberty and other coastal parks, and is melting glaciers at Glacier Bay and  Glacier National Park.
The same sources of pollution causing haze in our national parks are also disproportionately affecting communities near those sources; communities that are most often living below the poverty line and/or are communities of color. State agencies and the EPA have the opportunity to take into account the benefit that controls on haze-causing pollutants have for disproportionately affected communities and ensure that those benefits are considered and prioritized in developing state or federal implementation plans.
Poor air quality in our national parks also threatens our economies. Our national parks provide nearly $42 billion in economic benefit and support hundreds of thousands of jobs across the country each year. Without strong safeguards protecting the air we breathe, we can't keep these places and local economies strong, let alone keep people healthy. Every visitor to a national park deserves to experience clean air and clear views.