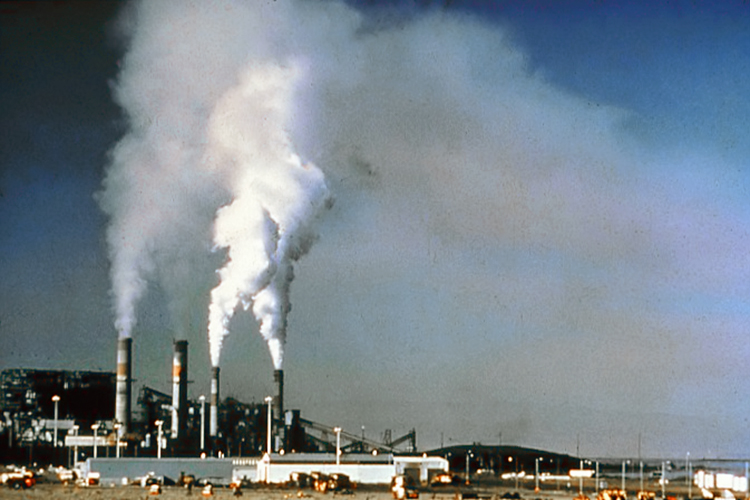 If you are like the rest of us here at MountainTrue, you woke up this morning with serious questions about the future – both in Western North Carolina and across the country and the world.
There's plenty to be concerned about.
For starters, at a time when the natural world – and the scientific literature – is signaling a dangerous acceleration of climate change's impact, our next president will be a pro-"clean coal" climate-science skeptic who doesn't have an "Environment" section in his election platform and whose energy policy is, essentially, "Drill, Baby Drill."
President Obama's most important domestic climate change policy – the Clean Power Plan (CPP) and its limits on coal-fired power plants – is in serious jeopardy. Regardless of how the Supreme Court settles the upcoming CPP case, Trump's EPA Administrator has the authority to shut down the program altogether. That is a path he or she will likely undertake, either at President Trump's direction or by law passed by the Republican-controlled Congress.
U.S. compliance with the world's agreements on climate is also in question, let alone any new initiatives or American leadership on the issue. And then there are President Trump's Supreme Court nominees, who could usher in a generation of court decisions hostile to environmental regulation.
What's to be done? We won't pretend to have any simple answers, but the election results suggest that we will be playing defense for years to come.
We do know, however, that millions of people in this country – and thousands in our communities here in WNC – continue to believe that building a safe, prosperous future for our kids and our grandkids requires that we preserve and protect the natural resources we depend on.  We are even more deeply committed to that work and hope that you will join us in our efforts.
The NC Governor's Race
If there is a bright spot about Election Day, it has to be the apparent defeat of Governor Pat McCrory.  Assuming Roy Cooper's win is confirmed byrecount, his victory in a state that also supported Trump is a measure of just how wildly – and widely – unpopular McCrory has become. Many will view – correctly – Cooper's victory as a referendum on HB2, and McCrory's handling of the law. But our new Governor would be well-advised to recall that his predecessor's handling of the state's coal ash crisis, his appointment of ideologues to head important environmental agencies and his minions' willingness to play politics with the safety of North Carolinians' drinking water all played a part in the McCrory defeat. North Carolina voters want their government to protect the air we breathe and the water we drink. Politicians ignore that basic political reality at their own risk.
Governor Cooper will have his hands full meeting those goals. Both the state House and Senate return with veto-proof majorities, giving the Governor-elect very little leverage to shape or stop anti-environment legislation.
New Faces in Western North Carolina
Western North Carolina will have a number of new representatives in the General Assembly next year. Deanna Ballard was elected to represent Senate District 45, which was held by Senator Dan Soucek until he resigned in April. This district covers Alleghany, Ashe, Avery, Caldwell and Watauga counties. MountainTrue members have had two productive meetings with Sen. Ballard, and we have found her to be open to our concerns and respectful of our positions. We look forward to continuing to work with her.
Chuck Edwards was elected to represent Senate District 48, which includes southern Buncombe, Henderson and Transylvania counties. This seat was previously held by Senator Tom Apodaca. Edwards had a very friendly meeting with a group of MountainTrue members during the summer. He told us that he sees no conflict in being a Republican and caring about the environment. He pledged to be a legislator with the same approach to environmental policy as Rep. Chuck McGrady.
Kevin Corbin and Cody Henson were also elected to represent our area in the House of Representatives. Corbin will represent House District 120, which includes Cherokee, Clay, Graham and Macon counties, while Henson will cover District 113, including Henderson, Polk and Transylvania counties. MountainTrue members have already met with both Corbin and Henson, and we will continue to build these relationships and educate them about environmental concerns and opportunities.
Among the WNC legislative races involving incumbents, Democratic Rep. John Ager defeated his GOP opponent, Frank Moretz, to return to the legislature for a second term. Two-term GOP incumbent Rep. Michele Presnell held off a tough challenge from Democrat Rhonda Schandevel and GOP Senator Jim Davis will return to the legislature for a fourth term after defeating challenger Democrat Jane Hipps.
Of course, a whole host of WNC legislators has been re-elected to serve in Raleigh. These include Republican representatives Josh Dobson, Chuck McGrady, and GOP Senator Ralph Hise. Among WNC Democrats, Reps. Brian Turner and Susan Fisher return to the General Assembly, along with Senator Terry Van Duyn.
At the time of this writing, Republican challenger Mike Clampitt of Bryson City apparently unseated Democratic Rep. Joe Sam Queen –who represents Jackson, Haywood and Swain counties. Look for Queen to request a recount on the race, which Clampitt won by a few hundred votes.
What's Next?
With the election now passed, attention in Raleigh will turn to preparations for a special session on Hurricane Matthew recovery – probably next month – and the 2017 session, which begins January 11.
Here at MountainTrue, we are preparing for both sessions – look for another update soon about our plans for the General Assembly and how you can help ensure our elected officials do the right thing by our mountain communities.
Sign Up for the MountainTrue Raleigh Report
Interested in getting the latest inside info about the NC legislature and the WNC delegation, as well as legislative alerts and updates about WNC issues? Click here to subscribe.
Most of the information in these alerts will NOT be available in other MountainTrue publications, so if you're a WNC political junkie or policy wonk, these emails are for you.