The Not-So-Micro Issue of Microplastics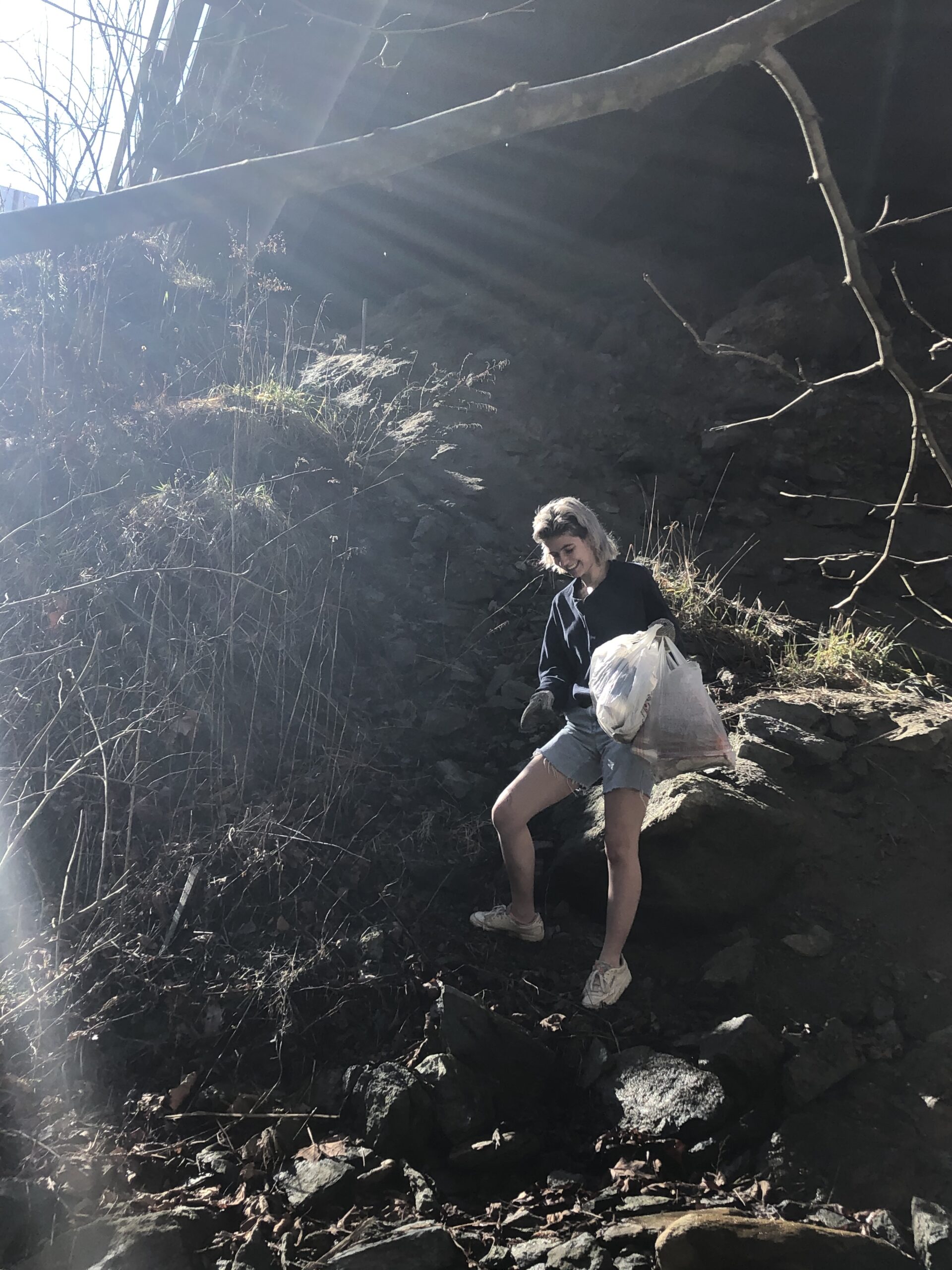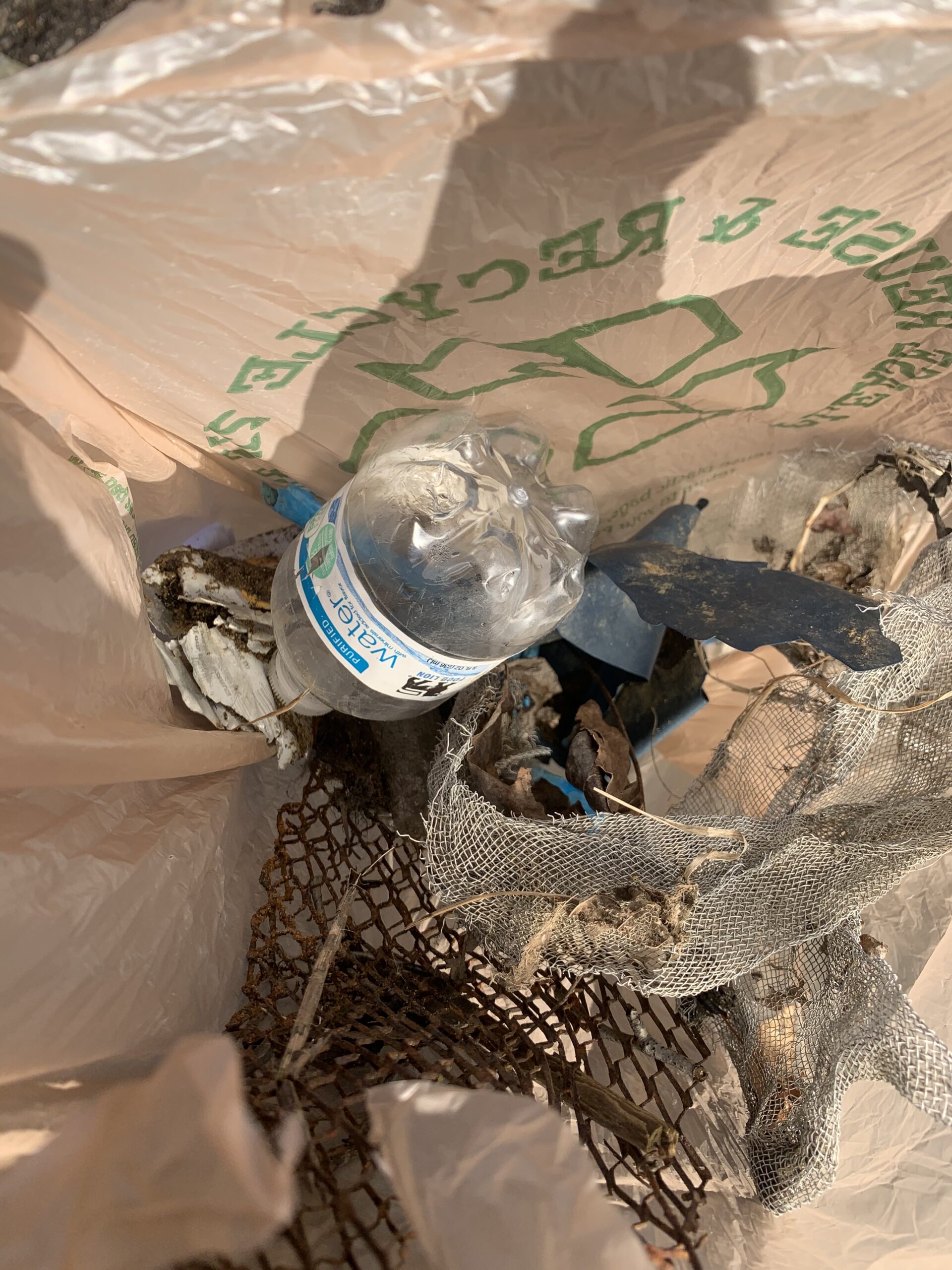 By Hannah Woodburn, High Country Water Quality Administrator of MountainTrue
While we see it everywhere, mass-produced plastic has only existed since the 1950's. Not only does producing plastic create greenhouse gas emissions that contribute to climate change, but our air, food and water systems are becoming increasingly contaminated with tiny pieces of plastic – called microplastics – that are a concern for ecosystem and human health.
Microplastics are defined as being smaller than 5mm and enter our freshwater systems through runoff and industrial processes. They can be purposefully designed to be small (think microbeads), or they can be fragments of larger items like tires, fishing line, water bottles and synthetic clothing.
So How Did We Get Here?
The amount of plastic created worldwide has increased from 1.5 million metric tons in 1950 to 359 million metric tons in 2018. Plastic materials are derived from ethane, a natural gas product, and are extracted using a method called fracking. Every stage of plastic production results in greenhouse gas emissions, releasing a variety of pollutants during the process. Further, the US is the top producer and exporter of ethane in the world, and our plastic production is currently projected to double by 2050.
While plastics do represent a milestone in technological and chemical development, between 26-40% of all plastics are made with the intention to be single-use items – like food packaging, bottles, cups, plastic bags, housewares and cosmetic packaging. This poses a great environmental concern, especially when only 6.6% of all the plastic produced in 2018 was recycled and only a small portion of plastic can actually be recycled in the first place: items marked 1, 2, and sometimes 5.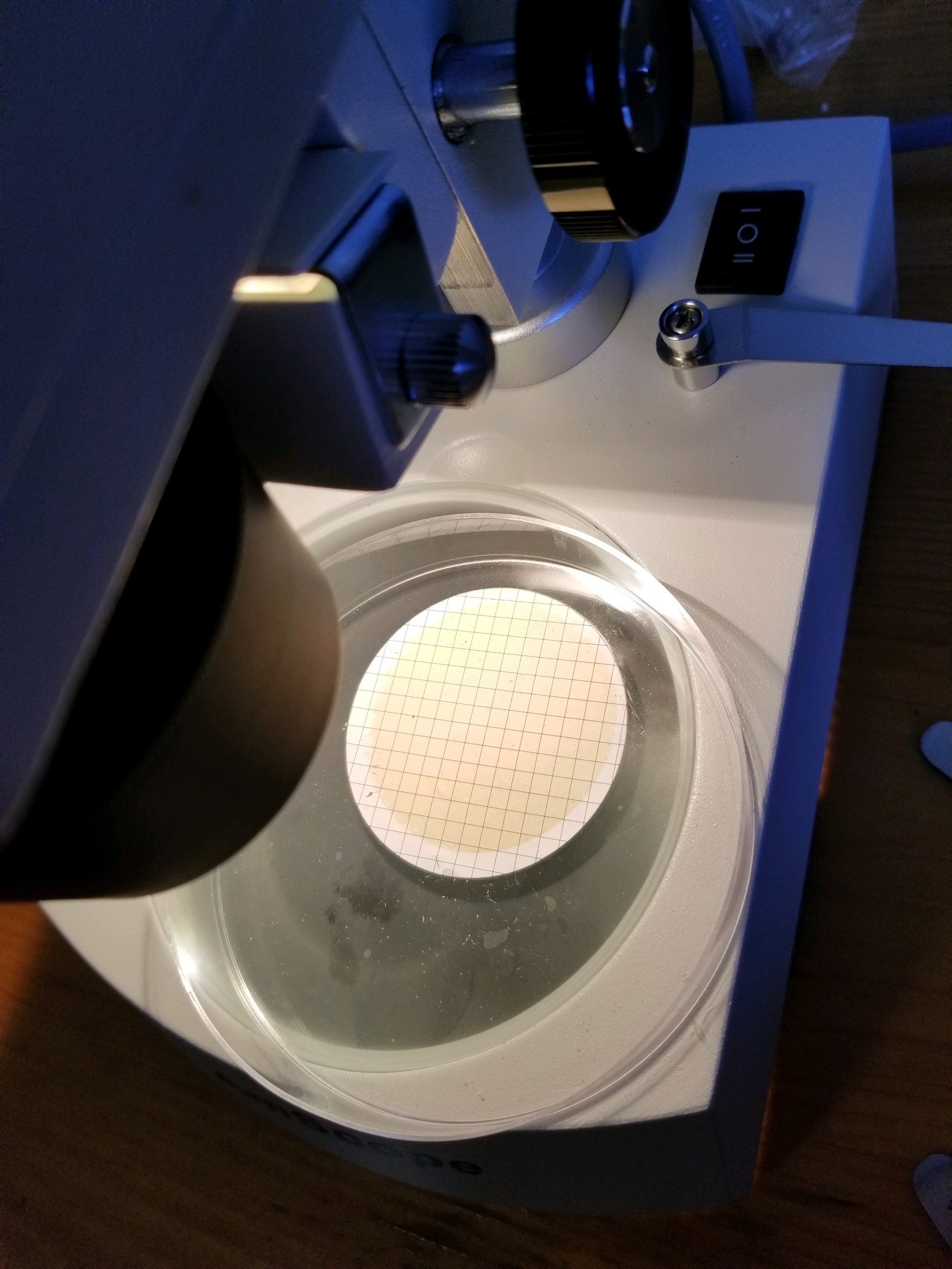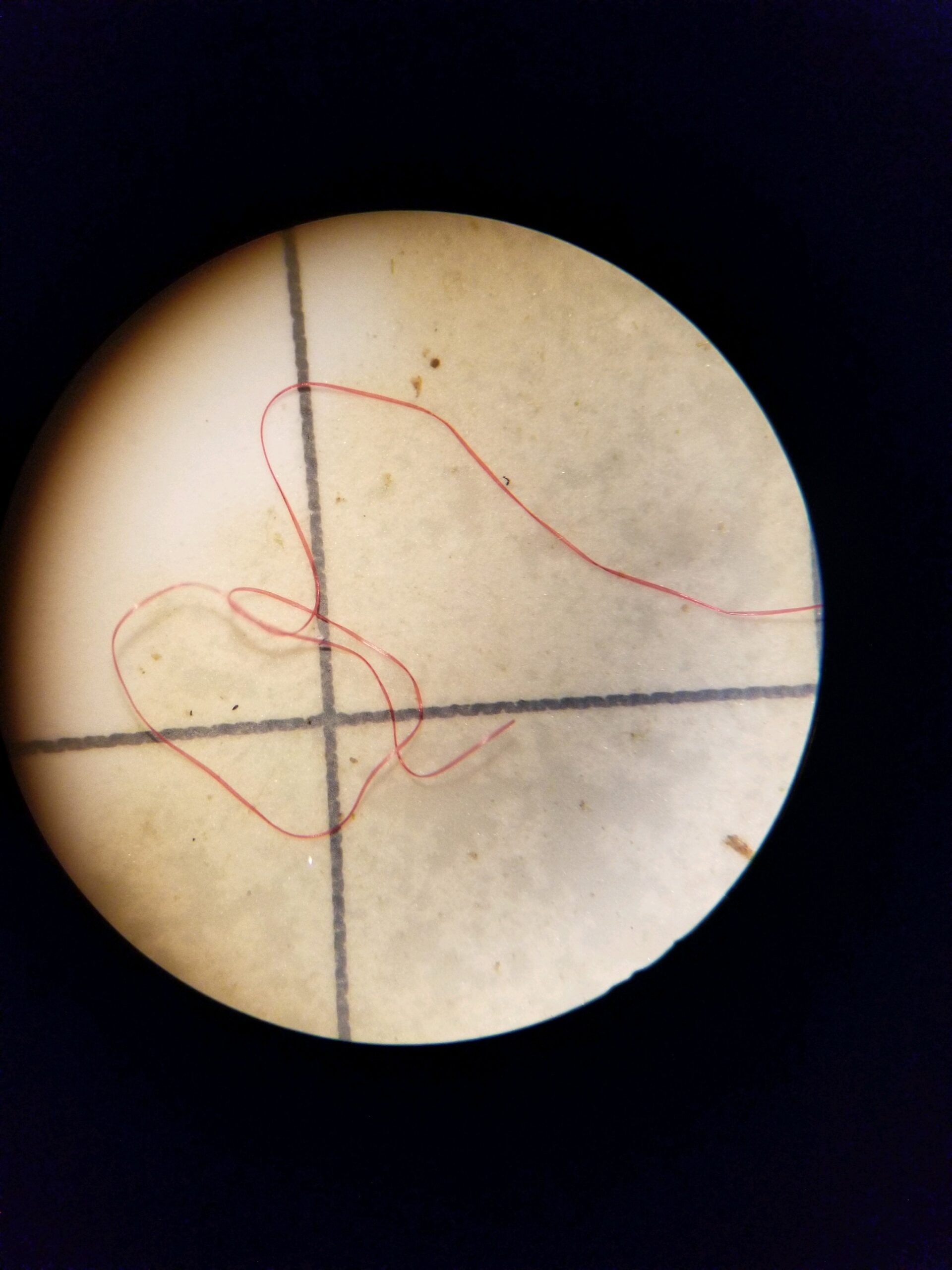 Left: Sampling for microplastics at the MountainTrue lab. Right: This tiny red fiber that showed up in our microplastics sampling is smaller than .5mm, and likely from a piece of fishing line or synthetic clothing. 
How We Sample For Plastics
MountainTrue has started sampling for plastics on the French Broad, Green and Watauga Rivers, and will begin plastics sampling on the Hiwassee River this spring. For the macroplastics portion, we ask volunteers to collect trash and record how long they were there, what types of plastic they find, what brands are most prevalent, the number of pieces collected in total and how much time the volunteers sampled for.
To assess the presence of microplastics, which are often too small for the naked eye to see, volunteers take a water sample at each site in a one-quart glass jar and bring them back to our lab. We then process the water samples via vacuum filtration, look at the filter paper underneath a microscope and record the number of microplastics found in each sample.
What Can You Do?
Personal change is important, but our consumer choices alone are not enough to spark systemic change. We cannot "recycle" our way out of this issue.
We need to ask our legislators to help protect our communities and ecosystems from single-use plastics. The Break Free From Plastic Pollution Act was introduced to Congress in 2020, but did not make it to a floor vote. However, this bill will be reintroduced this month, and it provides a comprehensive plan to eliminate single-use plastics at a federal level. We encourage you to take action and sign the petition asking President Biden to be a #PlasticFreePresident here.
#PlasticFreePresident Action Items That President Biden Can Take Without Congress:
1. Use the purchasing power of the federal government to eliminate single use plastic items and replace them with reusable items.
Suspend and deny permits for new or expanded plastic production facilities
2. Make corporate polluters pay and reject false solutions
3. Advance environmental justice in petrochemical corridors
4. Update existing federal regulations to curtail pollution from plastic facilities by using best available science and technology
5. Stop subsidizing plastic producers
6. Join international efforts to address global plastic pollution
7. Reduce and mitigate the impacts of discarded and lost fishing gear