Action Alert: Protect Our Trout Streams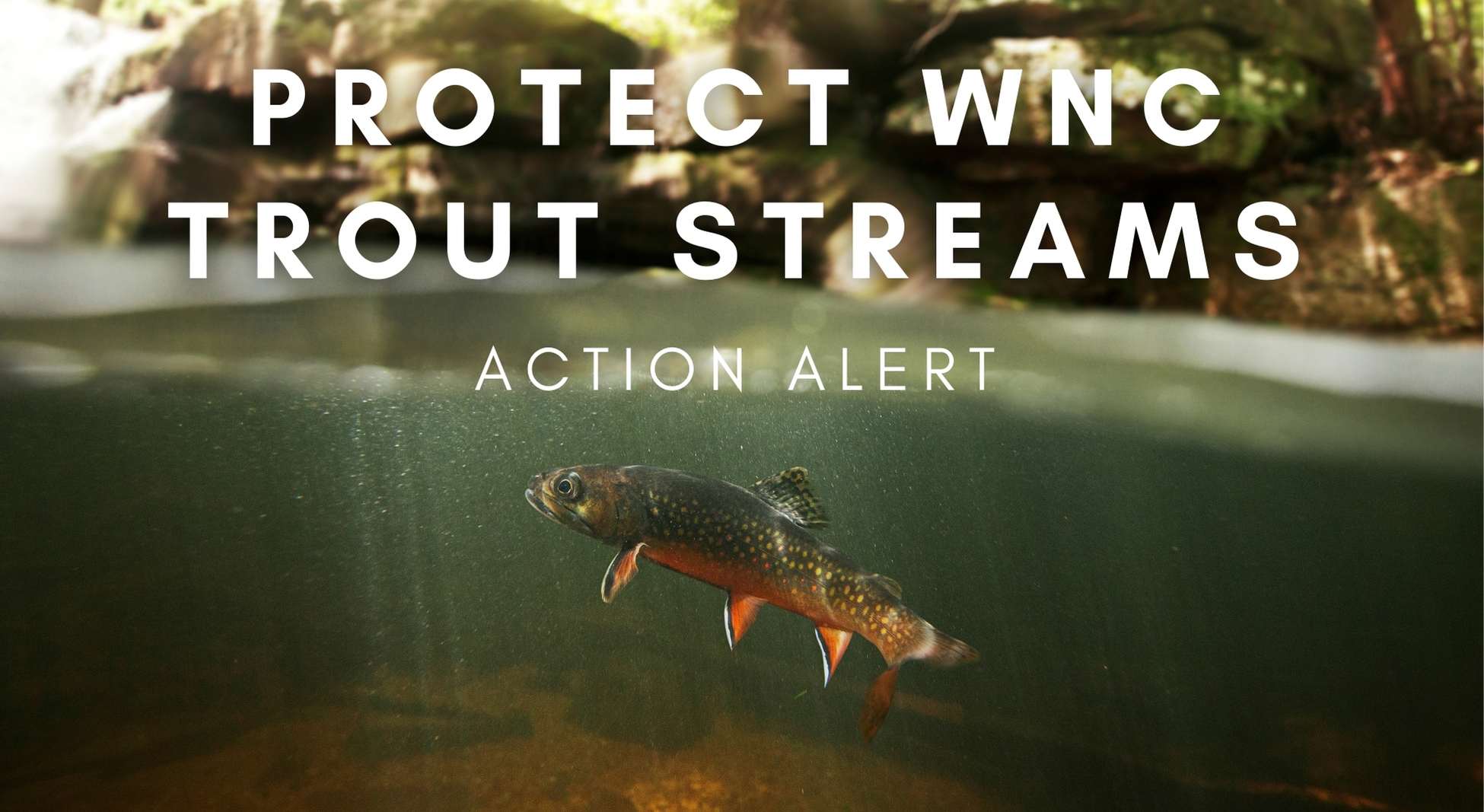 Support the Amendment to the Sediment Pollution Control Act of North Carolina
Take action to safeguard our mountain trout waters and preserve the delicate balance of our state's aquatic ecosystems. The North Carolina Senate has passed an important new amendment, S613, which aims to strengthen the protection of our mountain trout waters and tighten the agricultural exemption that poses a significant threat to our state's aquatic ecosystems. Now we need your help to get it passed through the House of Representatives. 
In 2021, a Sparta-based developer called Bottomley Farms tried to unlawfully use North Carolina's agricultural exemption to stream buffer requirements to clearcut land in Allegheny and Surry counties. The developer removed all the trees, shrubs, and vegetation all the way down to the edge of Ramey Creek. The result was severe erosion, sediment pollution, and a total collapse of the ecosystem in the creek — once a thriving spawning ground for native brook trout. NC Wildlife Resource Commission staff were only able to save 13 individual trout out of the hundreds previously documented in that stream.
In the end, Commission staff were able to relocate the surviving trout to an adjacent watershed, and the report submitted by our Watauga Riverkeeper with the help of Southwings led to the NC Department of Environmental Quality issuing a notice of violation followed by one of the largest fines ever levied by the department.
But this tragedy underscores the need for stronger buffer protection of mountain streams and a tightening of the agricultural exemption provided by the Sediment Pollution Control Act of North Carolina. This exemption shields agricultural operations from fundamental water quality safeguards, such as leaving small vegetative buffers along streams—a requirement imposed on nearly all other land-disturbing activities.
To tighten the agricultural exemption and prevent such future calamities, the NC Senate has passed S613, which would amend the Sediment Pollution Control Act to require a 25-foot buffer along DEQ-designated trout streams for new agricultural operations. MountainTrue supports this amendment, and we believe that this is a big step in the right direction.
To get S613 across the finish line, it must pass the North Carolina House of Representatives. We need you to act today by emailing your Representatives, asking them to protect our trout streams by passing this bill.
Thank you for your support and ongoing commitment to healthy waters in the Southern Blue Ridge Mountains.