Victory – Eleven Streams in the Watauga River Basin Receive Special Protections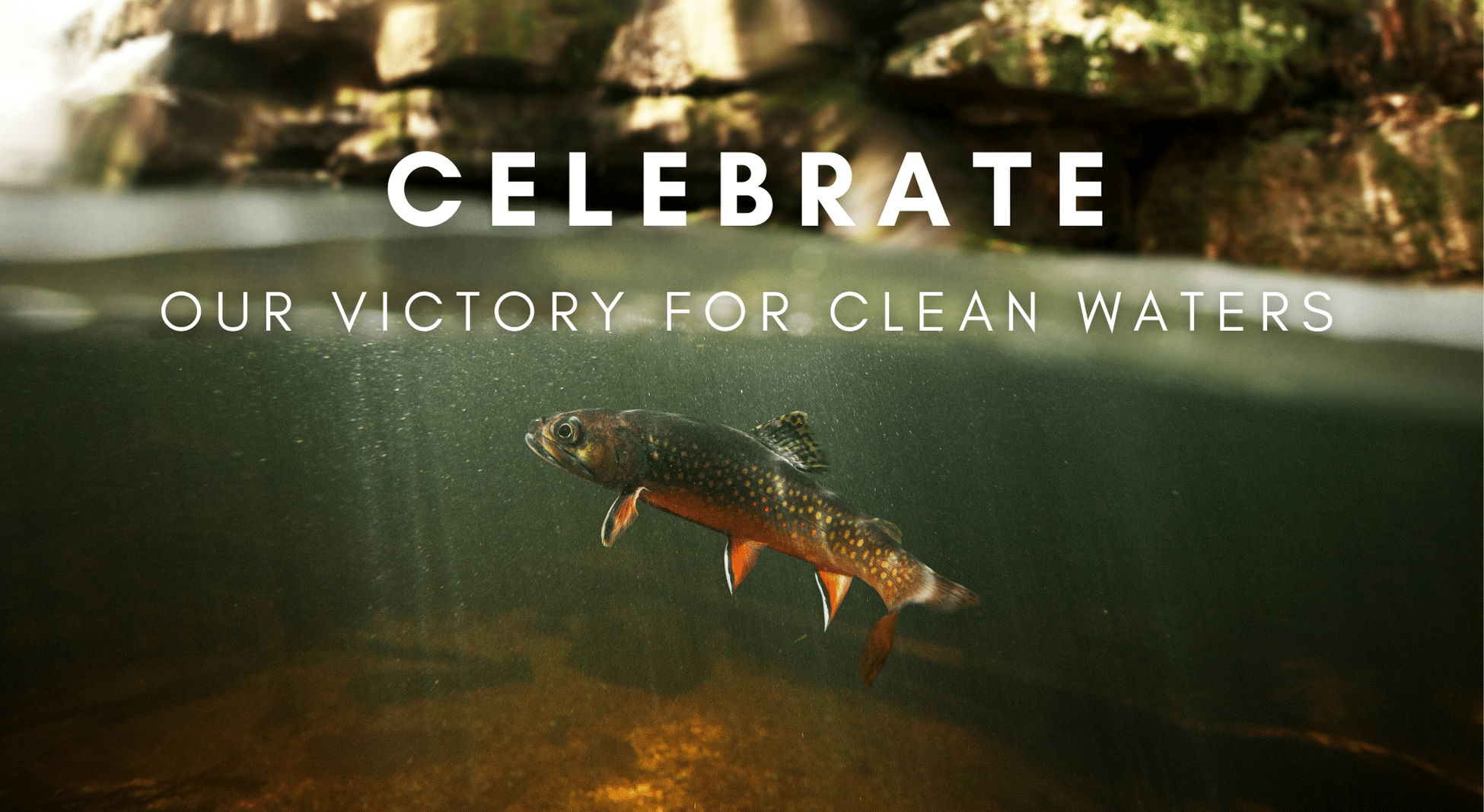 Congratulations! 
Thanks to your support and advocacy, eleven streams within the Watauga River Basin will now receive special protections as Outstanding Resource Waters or High-Quality Waters, starting September 1st. This remarkable achievement is a significant step in safeguarding the health of our local rivers, protecting the delicate aquatic ecosystems, and supporting the recreation economy of the High Country.
Your dedication has been instrumental in winning these stronger water-quality designations. Back in April, we called on you to stand up for these beautiful streams by emailing the Department of Environmental Quality and the Environmental Management Commission (EMC)  and attending a public hearing. Your response was overwhelming, and your passion for preserving our natural treasures was evident.
Two Ways to Support Our Clean Waters Program
Two Ways to Support Our Clean Waters Program
Make a Contribution
Your generosity helps keep our rivers, lakes, and streams fishable, swimmable, and drinkable.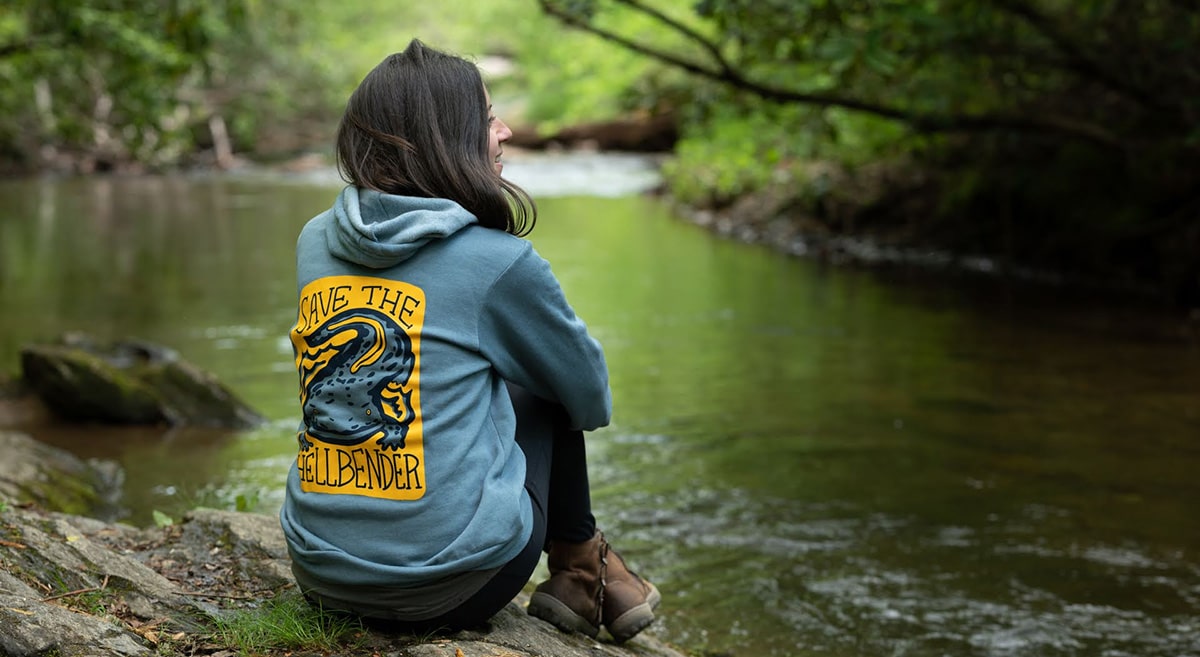 Get a Hellbender Hoodie
Proceeds from our t-shirts and sweatshirts fund our Riverkeepers & Clean Waters programs.
The hard work has paid off! During their July 13th meeting, EMC Commissioner Pat Harris acknowledged that all public comments were overwhelmingly in favor of the reclassification, leading the commission to vote unanimously in favor of the new designations.
Newly Designated Outstanding Resource Waters:
Green Ridge Branch

Harrison Branch
Upper Laurel Fork
Dutch Creek
South Fork Ellison Branch
Laurel Creek
Shawneehaw Creek
Newly Designated High-Quality Waters:
Little Beaverdam Creek

West Fork Rube Creek

Stone Mountain Branch

Craborchard Creek
These Outstanding Resource Waters and High-Quality Waters will now benefit from stricter water quality standards, preventing the discharge of harmful pollutants that could endanger their pristine condition. These designations also create opportunities for additional buffer requirements, safeguarding these streams from runoff and pollution originating from agricultural operations, urban development, and industry.
Your support has been critical, and we couldn't be prouder of our River Family! But we won't stop here – the success of this campaign will serve as a model and inspiration as we pursue similar reclassification efforts in other basins.
To continue our crucial work and ensure that our rivers remain swimmable, fishable, and drinkable for future generations, we need your help. Your generous contributions make this work possible. 
Donate today, and let's keep this momentum going!  Together, we can create a cleaner, healthier, and more prosperous future for our communities.
Thank you for being part of MountainTrue and our High Country River Family. We are deeply grateful for your commitment to our rivers and your support.
Gratefully,
Andy Hill
Watauga Riverkeeper & MountainTrue High Country Regional Director